From the Investors
First Round Capital publishes the survey results from more than 700 founders asked about everything from fundraising to their office's price per square foot, and new areas such as how founders pick their lead investor and the perspectives they have on diversity and inclusion in "State of Startups – 2016"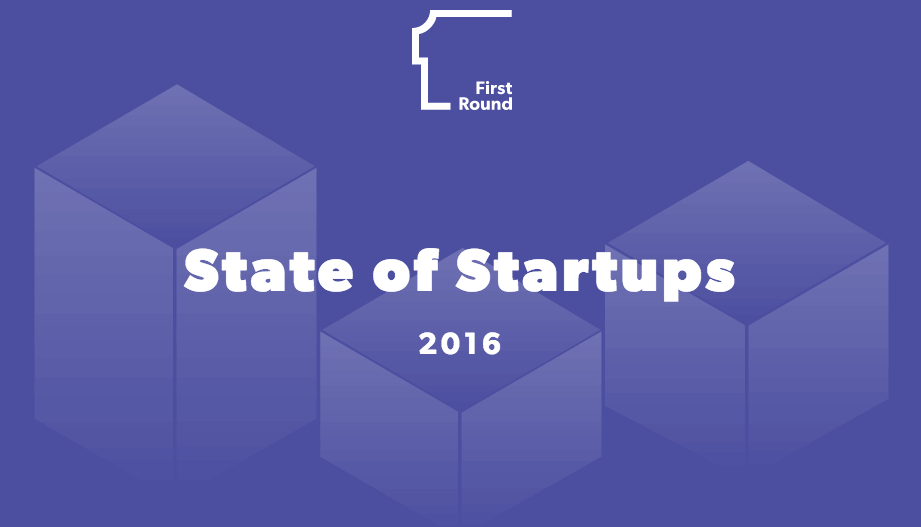 Mark Suster of Upfront Ventures joins Nick Moran of New Stack Ventures to cover what new market entrants should focus on when it comes to price vs. functionality, growth vs. profitability, and more in "Economic Theory in Venture Capital, Part 1" (podcast)
AngelList announced their acquisition of Product Hunt and Ryan Hoover, CEO of Product Hunt, shares the story of how it all came together in "Product Hunt + AngelList"
Andrew Parker of Spark Capital reflects on Panic shutting down Status Board and his observations of vertical integration between hardware and software in "The Software/Hardware Combination Premium"
Nicole Irvin of Andreessen Horowitz aims to answer your questions around whether you should take your company public or not, why, when and how in "16 Things to Get IPO Ready (or Just Build a Really Strong Business)"
From the Operators
Alyson Button Stone of Pipeliner CRM outlines the many roles and characteristics of the Sales Operation-ist in "In Support of Sales"
Joe Fernandez of Joymode details his key lessons on maintaining perspective as a founder, relationship building, and scaling gleaned from his time leading Klout in "33voices Episode 1272. (Podcast)"
Ben Erez of Breathe walks through the adventure that led him to his first Silicon Valley product role after shutting down his first company in "How I Landed My First Startup Job Through a Roadtrip"
Matt Munson of Twenty20 shares openly the shame he wrestles with over the time and money they wasted since May 2014 in "How I Burned 10 Million Dollars So You Don't Have To."
Jimoh Ailohi Ovbiagele of Ross Intelligence gives his perspective on startup CTOs roles and how those responsibilities evolve as a company grows in "The Machine that Builds the Machine"
Venture Capital Activity In Q4 Shows 2015 Was A Local Maximum For "Founder Friendly" Deals
Unless something crazy happens with funding announcements in December, U.S. venture capital activity is on pace to end the year down from 2015 highs.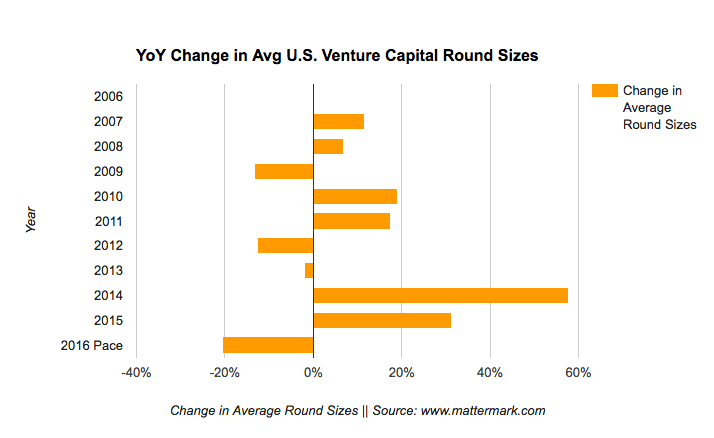 In-Q-Tel, The CIA's VC Arm, Has Had A Busy Few Years
In-Q-Tel has made a lot of new investments in recent years, and the company has expanded its network of syndicate partners, which is pretty much business as usual at the CIA's VC fund.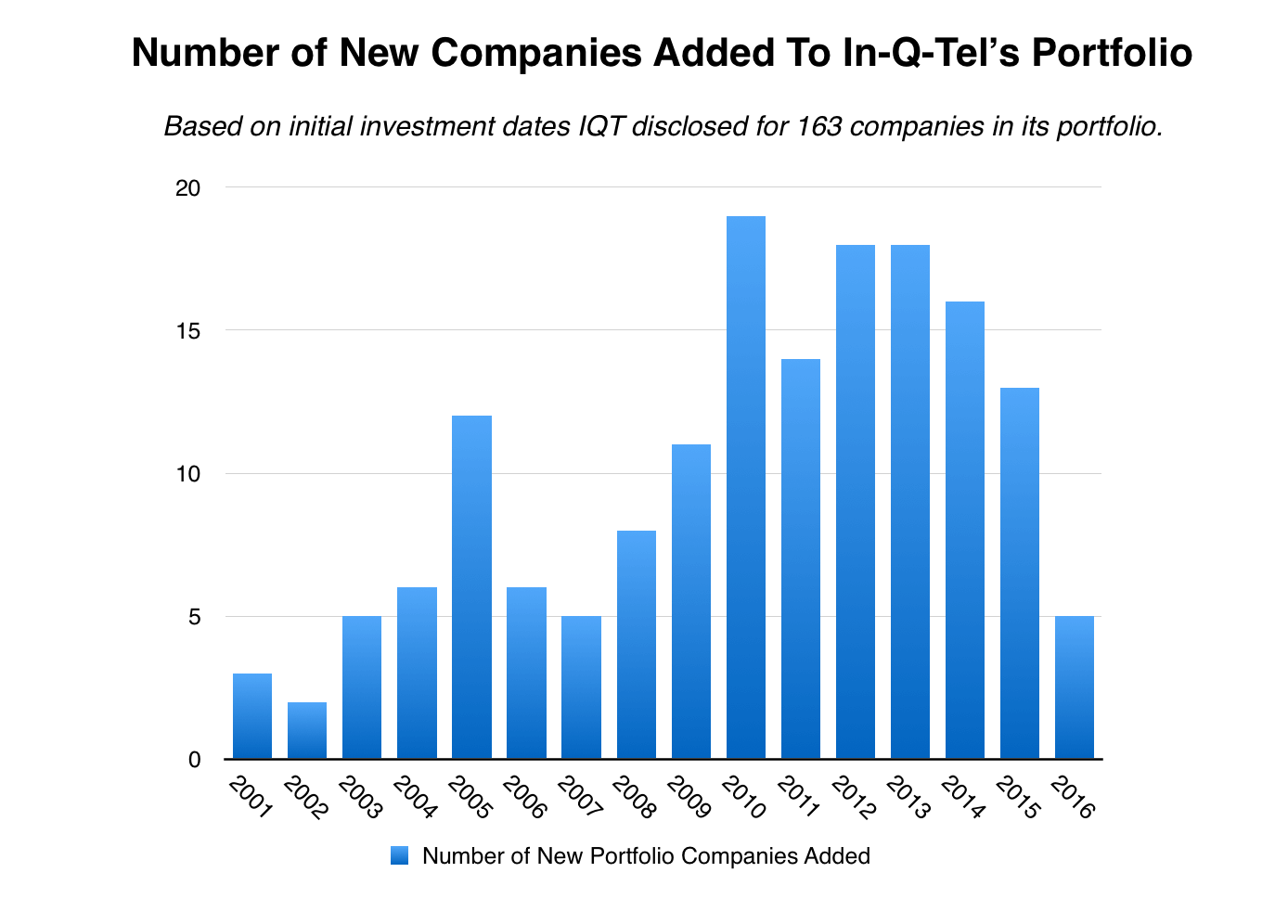 2017 Unicorn IPO Wish List
2017 may be an incredibly important year for the ever-large group of private unicorns (technology companies worth at least $1 billion). Here's a brief look at who may go public next year, and how we are scoring them heading into the end of the annum.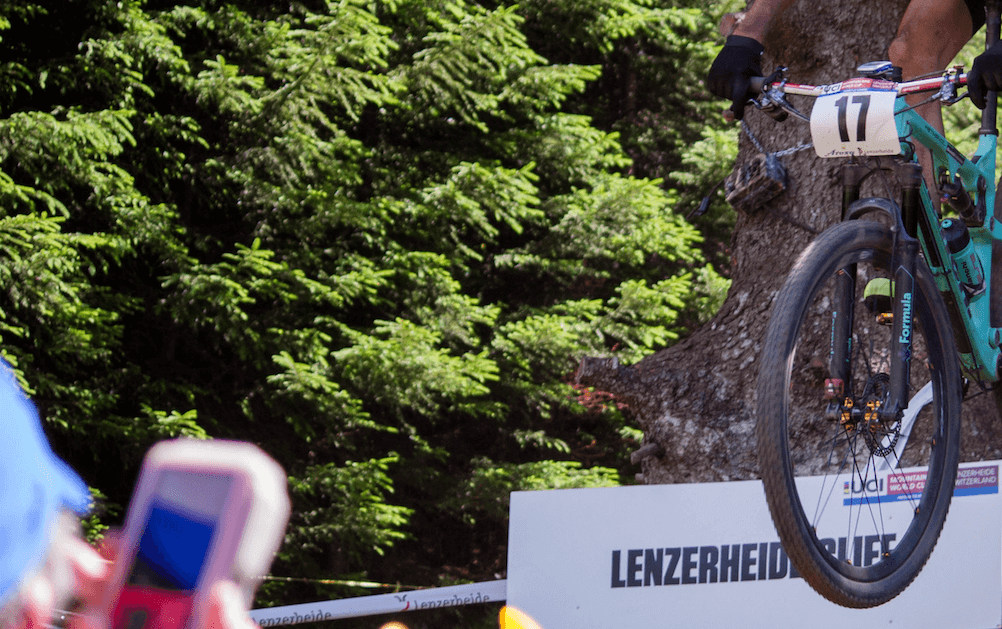 Join

thousands of business professionals

reading the

Mattermark Daily newsletter.

A daily digest of timely, must-read

posts by investors and operators.