tl;dr: LinkedIn posted strong earnings and solid forward guidance. Investors still value it far below its late 2015 heights.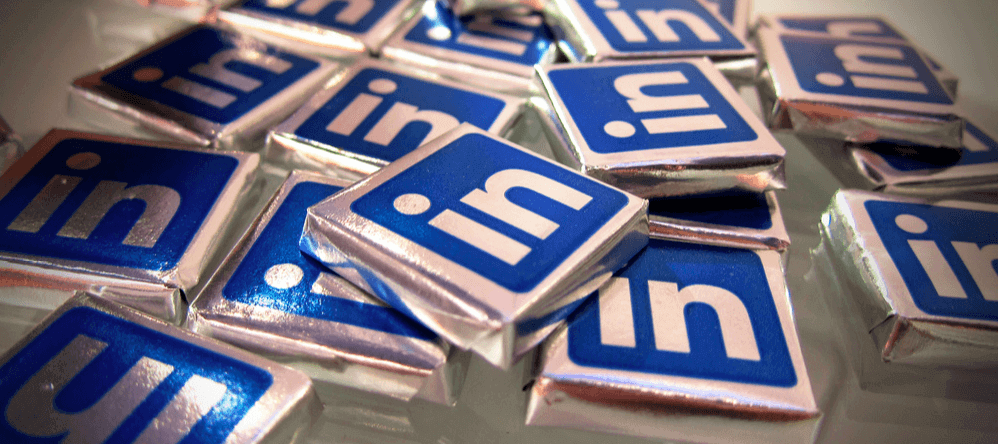 LinkedIn reported its first quarter financial performance today, a key moment for the company after its sequentially preceding earnings reset its valuation, causing a steep decline in its worth.
The company's shares are up today after it reported first quarter revenue of $860.65 million and earnings per share of $0.74, using adjusted metrics. Taking into account all costs, the company lost $0.35 per share on aggregate GAAP net losses of more than $45 million. Analysts had expected LinkedIn to earn an adjusted $0.60 per share, off revenue of $828.47 million.
In after-hours trading, shares of LinkedIn are up around 7 percent. The firm's value initially shot higher, but has since lowered its bounce.
For the current quarter, the market expects LinkedIn to earn $0.71 off revenue of $886.05 million. The company, in contrast, noted that it expects revenue between $885 and $890 million. That top line should generate adjusted profit of $0.74 to $0.77 during the period, according to the concern. Put more simply, LinkedIn guided in-line in terms of revenue, and high on the profit side of things.
Moving past the raw financials, let's chat about a leading indicator: user growth.
Do The People Still Love LinkedIn?
This publication noted, following LinkedIn's last earnings report, that it demonstrated unsettling user growth figures. At the time, member pageviews and unique visiting members both slipped. To quote: "A company that depends on users to monetize needs more of them over time. Slowing unique visitor growth, for example, could indicate that future revenues tied to that portion of the LinkedIn business will generate lowers incomes in the quarters to come."
That was, in my view, a key reason why LinkedIn's performance in the quarter was panned by investors. It wasn't all short-term finances, in other words; what if LinkedIn couldn't grow?
The newly reported quarter, however, shows that the company still can: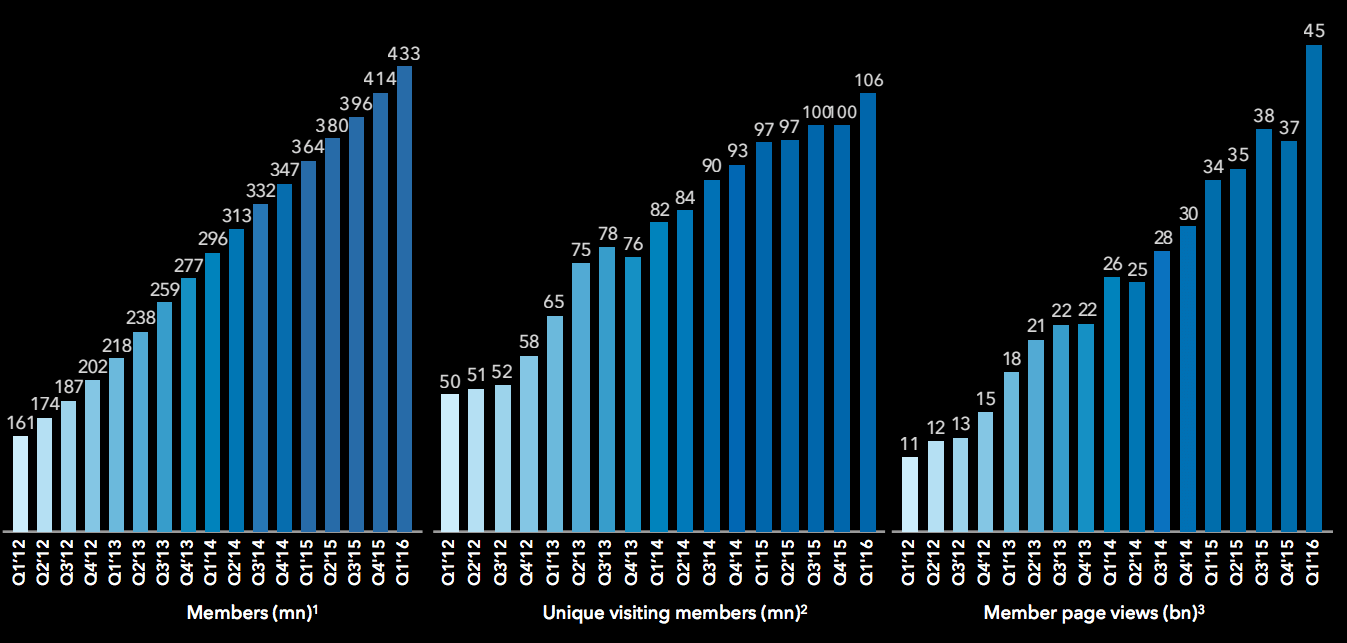 Last time around, two of those graphs were down or flat. This time they are all up. That must be heartening. LinkedIn has the ability in the current market to not only drive membership, but active membership in terms of unique visits and pageviews.
Not so bad!
Do Investors Love LinkedIn?
While beating earnings expectations, and posting solid guidance and growing usership is good, LinkedIn still trades at a discount to its prior valuation.
LinkedIn traded above $200 per share for much of January, before its earnings report knocked its share price down to nearly the $100 mark in the ensuing trading sessions. Following today's report, its shares are trading for more than $130. That is still a steep discount.
It seems, even given today's financial news, that investors have lost some of their enthusiasm for LinkedIn shares. If you had expected the dip to be temporary, I suppose you were wrong. To bring accountability to myself, if you had told me how LinkedIn would perform ahead of time, I would have anticipated a stronger investor response.
It's always good to beat expectations, and see your earnings rise. But it's also hard to trade at $131 per share after a beat when your 52 week high is $259.
Join

thousands of business professionals

reading the

Mattermark Daily newsletter.

A daily digest of timely, must-read

posts by investors and operators.