While not our core paying customer use case, we're seeing an increasing number of people sign up for Mattermark to help them find startup jobs. As a founder I'm always on the lookout for talented people join the our team (shameless plug, we're hiring!) but I also spend a lot of time talking to people about how to identify a great match among lesser-known early stage startups.
People Who Want to Work At Startups Are Different
The interesting thing about folks who want to join startups is that they've got different motivations than the usual job seeker. Sure, finding a livable wage is important, but generally the people I talk to are searching for a mission they align with in terms of passions, skills, and values. Their risk tolerance is higher and they want to find something that is still largely undiscovered, with a lot of upside.
Larger startups with the budget for recruiting and marketing aren't tough to spot, but what if you're looking for something a bit earlier stage than Square or Uber? How would you go about identifying those companies years and years earlier in the startup growth lifecycle?
Finding That Needle In the Haystack
Mattermark is great for filtering — for example, a friend I met up with for coffee last week told me his dream startup is less than 10 people and focused on Bitcoin. Ideally, they'd be in San Francisco rather than the Peninsula since he's really sick of commuting after the past 5 years at Facebook.
A quick filter reveals 614 Bitcoin startups in the Mattermark database, 574 of which are 10 or fewer people. But when we filter down to San Francisco for the location preference, just 29 remain (view the full list here) and they're ranked by how much mindshare and growth they are experiencing, which gives the job seeker a quick ranking of who seems to be doing best: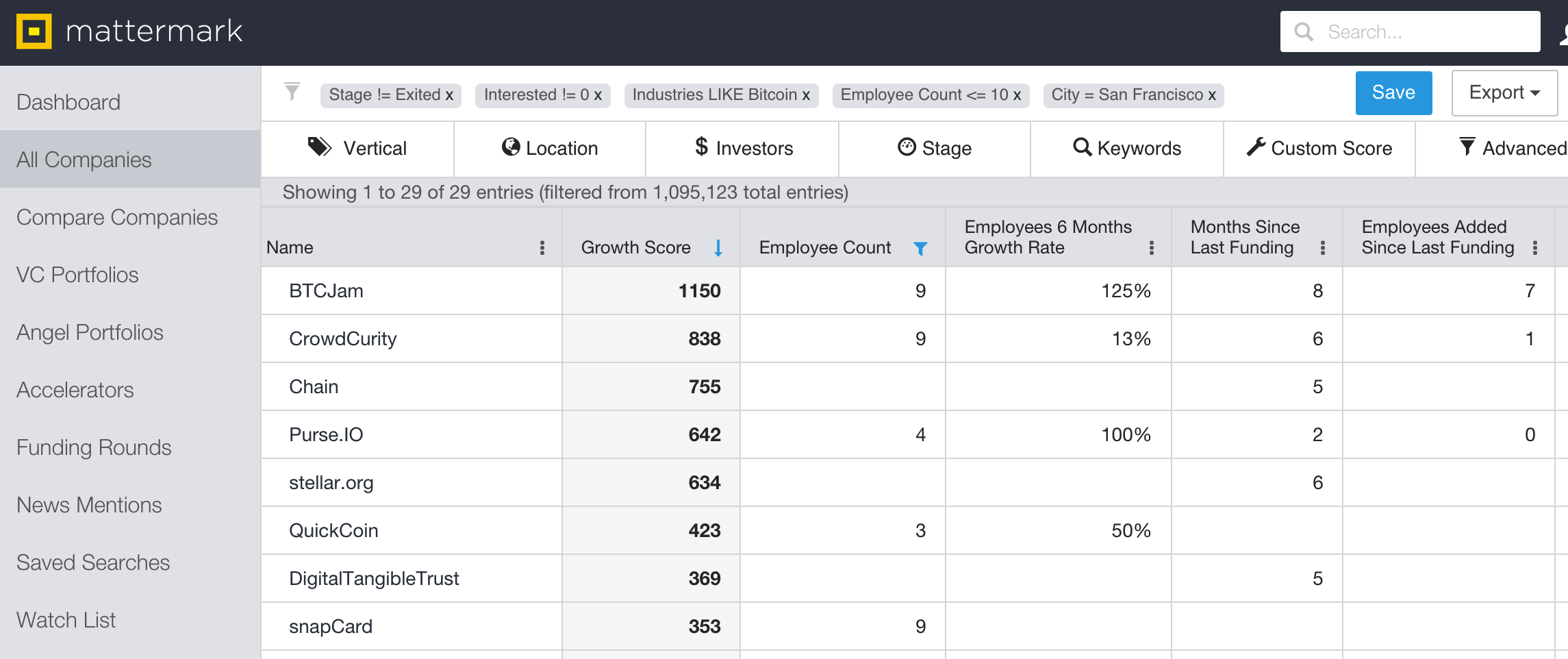 At first glance BTCJam and CrowdCurity look like the first two companies he should look at, but when we re-order the list based on who has the most funding a different picture emerges: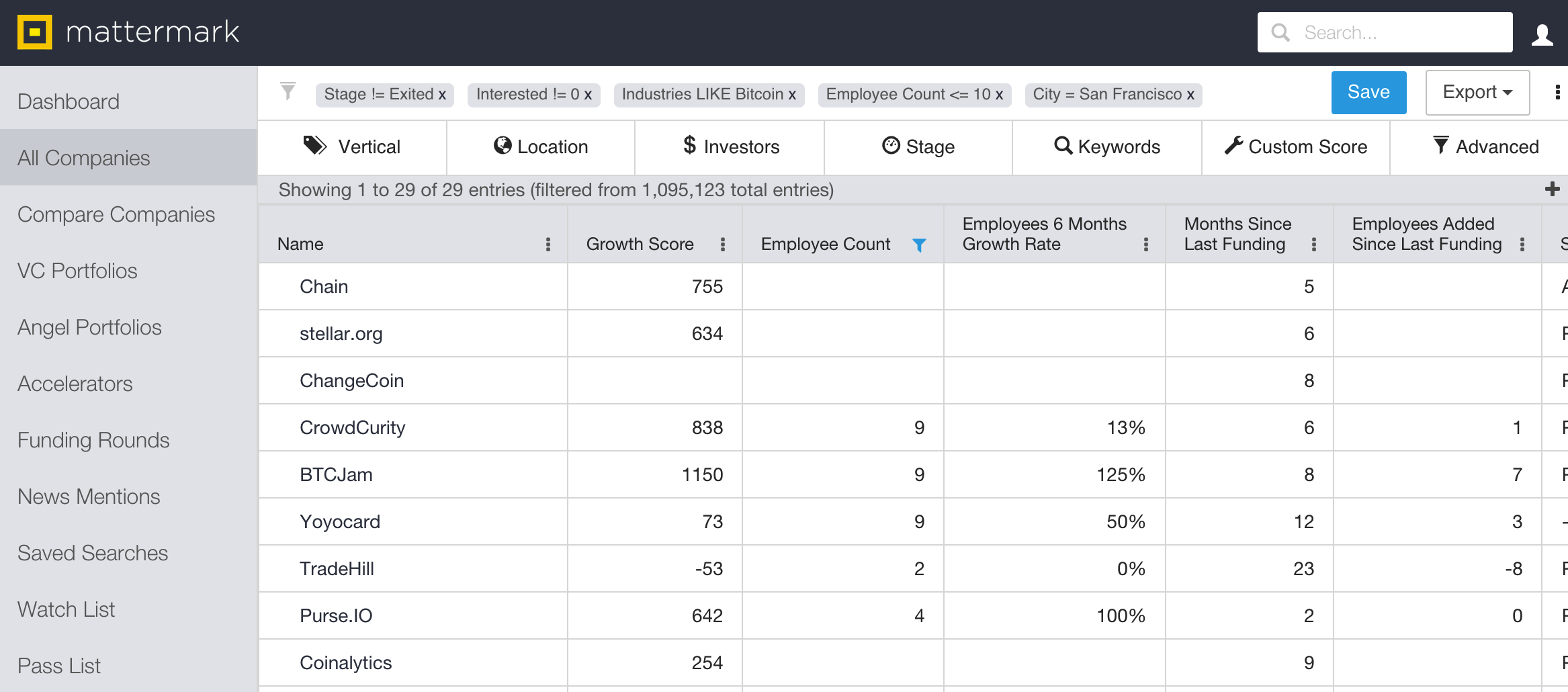 While there isn't a "one size fits all" approach to researching job opportunities, we're excited that job seekers are taking this data in their own hands to vet the companies they're considering joining. Each person is looking for different locations, verticals, stages and amounts of funding to assess the right level of risk. If you're cool with joining an unfunded startup that's awesome, but you can also find that B2B enterprise software startup that is just starting to build their sales team and scale up for a Series B.
Whatever you're looking for, you can use Mattermark free for 14 days with a trial. If you love it, subscribe for $499/month — we know you'll probably churn once you find your next gig, and that's okay. We love startups, and can't wait to hear how you found your perfect match with Mattermark.
---
Also published on Medium.