From Startup Investors
Bryce Roberts of OATV and Indie.vc recognizes an early focus on profitability is the surest foundation from which to scale, sell or raise in "The Powerful Habit of Profitability"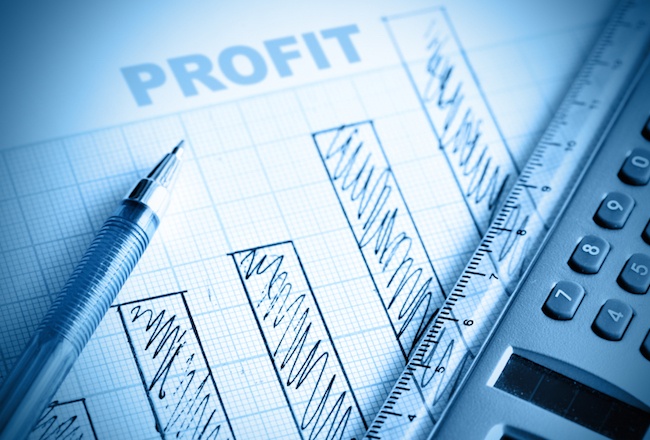 Mark Suster of Upfront Ventures sums up his pros and cons of profitability with, "If there is a company that can't grow fast enough then they should do other things with their profits, like return it to shareholders" in "Should Startups Care About Profitability?"
Samir Kaji of First Republic thinks fund managers should decide on portfolio construction as a function of a thoughtful analysis of firm strengths/ weaknesses, investment philosophy, and market realities in "Is There Ideal Portfolio Construction for Seed Funds?"
Victor Gutwein of M25 analyzes the differences in a fund's risk at different stages in "Smaller, Earlier VCs Should Invest Differently Part Two: Portfolio Variance"
Jerry Neumann of Neu Venture Capital digs into why VCs have to figure out how their optimal allocation changes as new information comes in and do the calculations each time to use as inputs for your thinking in "Venture Follow-on and the Kelly Criterion"
Peter Fenton of Benchmark talks about how to differentiate between good and great VCs, why ownership is a bigger determinant of returns than valuation, and what makes a truly exceptional board member in "20VC: Peter Fenton" (33 min. podcast)
SaaS Metrics Survey
Are you ready to raise your next round? Take our survey to help measure and benchmark the metrics vital to a SaaS company's success. Answers will be compiled and released this summer. Go here to take the survey.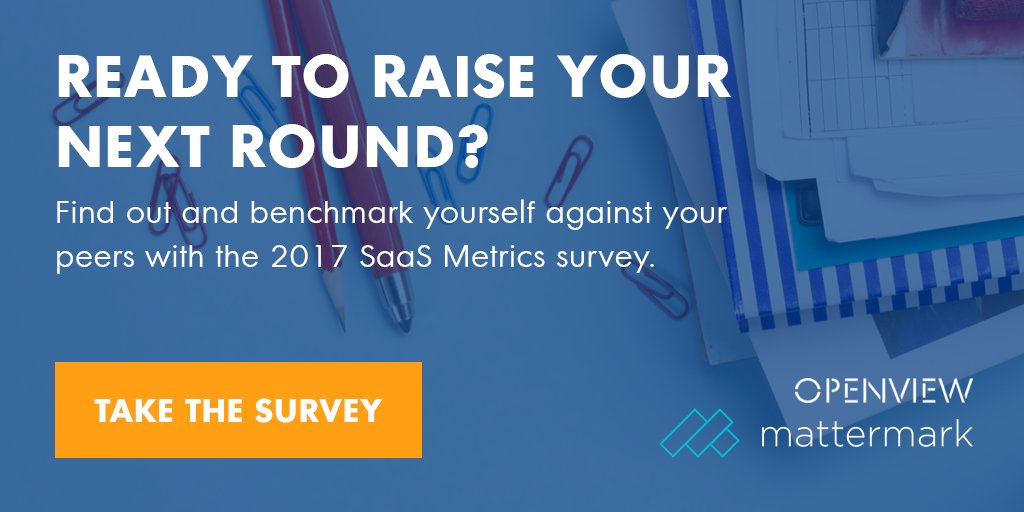 From Startup Operators
David Cancel of Drift breaks down how he prioritizes time across different areas, e.g. 30% of time spent on Marketing & Product, 20% spent talking to customers, 20% spent recruiting, etc. in "A Day in the Life of a High-Growth CEO"
Tina Seelig, Creativity and Innovation at Stanford, outlines seven reasons why it doesn't matter when and where you dive into a new career in "What I Wish I Knew When I Was 40"
Cameron Conaway of Klipfolio offers a long form look into many unheralded business fundamentals in "How to Establish Key Business Metrics"
Steve Blank, a serial entrepreneur, dissects some of the most visible examples of startups taking on large, static industries in "Why You Can't Just Tell a Company "Be More Like a Startup"" (on HBR)
Pini Yakuel of Optimove explores an alternative to startup growth at all costs in "The Case for Opting Out of Silicon Valley's 'Growth or Die'  Culture" (on Forbes)
Must-Reads From Today's Raise The Bar
Tal Raviv of Patreon and Susan Su of Reforge look at the 6 hypotheses that led Patreon's growth team to double their activation success within 3 months, and how those results affected downstream virality for the platform in "Patreon's Activation Success"
Jim Wilson of Costanoa on the foundational metrics that early stage companies must capture to give them insight into understanding growth rates, sales team effectiveness, and sales funnel health questions in "Sales Metrics for Early Stage Companies"
Raise The Bar is our newsletter focused on the best sales and growth marketing content to help the community you grow your company. Don't miss tomorrow's edition, subscribe today!
Join

thousands of business professionals

reading the

Mattermark Daily newsletter.

A daily digest of timely, must-read

posts by investors and operators.
---
Also published on Medium.