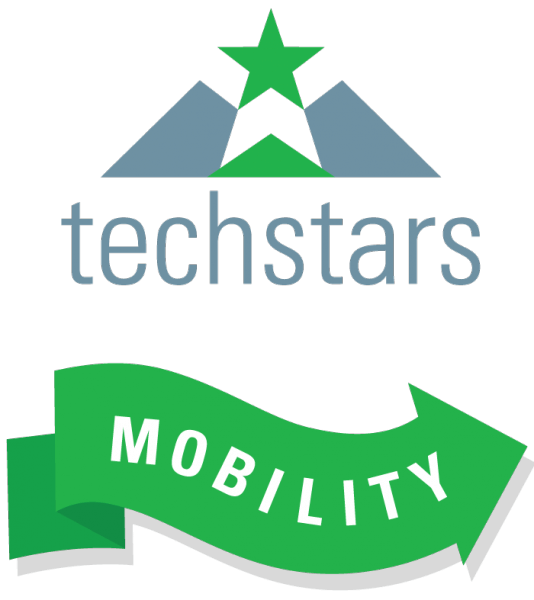 Today, Techstars Mobility is hosting its first Demo Day, the 2015 class, at Ford Field in Detroit, Michigan.
Techstars Mobility, driven by Detroit, is focused on the rapidly changing mobility and transportation industry. Companies that come through the Techstars Mobility accelerator include software, hardware and advanced materials businesses building technologies that will power the efficient movement of people, goods and services across all models of transportation. Techstars is committed to operations this program in Detroit, the center of the global next-generation mobility and transportation ecosystem.
For this program, Techstars has partnered with leading global corporations focused on next-generation mobility solutions. These partners include Ford, Verizon, Magna, Dana, Honda, McDonald's, Munich Re, and Michelin.
For more information you can visit techstars.com/mobility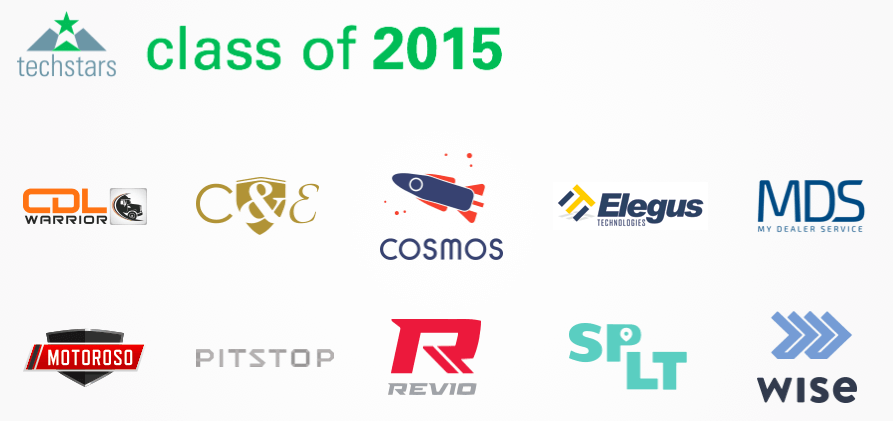 The 10 Startups in This Class
(Linked to their respective Mattermark profile)
– CDL Warrior, is a mobile-first platform that connects truck drivers and small fleets to the supply chain.
– Classics&Exotics, is a new marketplace that connects owners of unique vehicles to pre-screened, highly qualified renters, allowing them to offset the high cost of ownership.
– Cosmos, is a platform that makes mobile internet affordable with app-based pricing.
– Elegus Technologies, is nanotechnology developed at the University of Michigan that can enable safer, longer lasting batteries.
– Moroso, is the market network for the $36B auto aftermarket, bringing enthusiasts and businesses together on a single platform.
– My Dealer Service, empowers automotive service departments with mobile connectivity and workflow management, elevating efficiency and creating an unprecedented customer experience.
– PitStop, is a predictive maintenance platform that uses big data to detect vehicle issues before they happen.
– WISE Systems, is an enterprise software solution that helps companies make real-time delivery decisions.
– Revio, is a telematics hardware platform that uses connected devices to make power-sports safer and more secure.
– SPLT, is an enterprise ride-sharing platform changing the way people commute together.
Here's what Ted Serbinski, Managing Director, Techstars Mobility has to say:
"The first year of Techstars Mobility has exceeded all of our expectations with 10 amazing companies, a world wide response, over 300 mentors across metro Detroit, and 8 active corporate partners. This was all brought together by operating at the intersection of the automotive dominance and entrepreneurial resurgence of Detroit. I'm very excited about how we'll continue to expand and grow this program over the next few years." – Ted Serbinski Managing Director, Techstars Mobility
A few insights about this class:
Largest Techstars demo day for a first year program with around 1,100 RSVPs
Largest startup event in Detroit
The only accelerator in the US focused on next-generation mobility solutions (that we are aware of)
World-wide response for applications from 6 continents and 42 countries
40% of the companies in the program looking to relocate to Detroit
8 global automotive sponsors: Ford, Verizon, Manga, Dana, Honda, McDonald's. Munich Re, Michelin — the only collaborative automotive office in Detroit
---