2014 Startup Traction Report by Mattermark
Today I am proud to announce the release of the first Startup Traction Report which is available for immediate download here.
This report provides a data-driven exploration of the United States startup ecosystem. Take an in-depth look at the funding events, growth signals, exits and other insights into the fastest-growing private companies.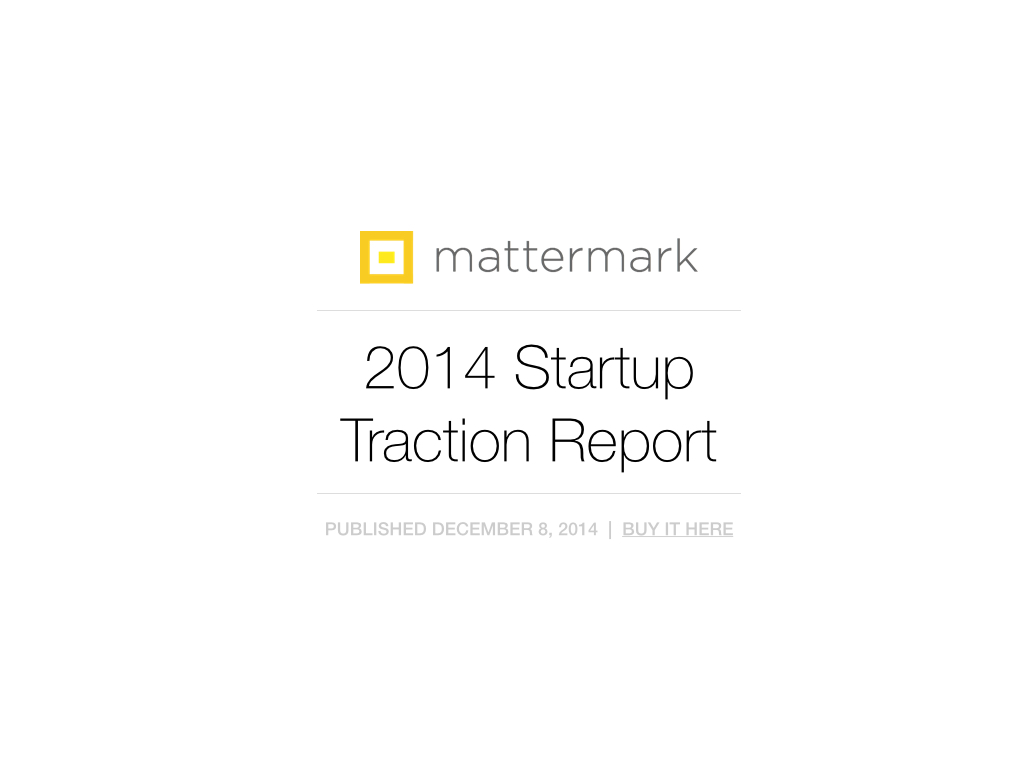 The resources that flow into startups each year are a calculated risk on the part of investors, founders, employees, service-providers and everyone who stands to benefit from the proliferation of new products, better services, and saved time and money.
Understanding how businesses are created, funded, grown and ultimately rewarded with sustainability or an exit helps inform the conversations and actions for the coming years. It is our hope you will read this report and combine it with your special knowledge of your industry, region, role and community as you charge forward into the New Year.
Thank you to the Mattermark analysts, researchers, software engineers, writers and designers who made this report possible: Shushannah Akin, Sarah Catanzaro,  Bryan Chang, Clare Corthell, Avi Eisenberger, Nick Frost, Kevin Liu, Josh Luxton, Samiur Rahman, Bryan Tsao and Tristan Williams.