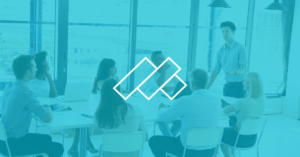 We are excited to announce that Mattermark has re-launched as an independent company! Mattermark's mission is to maintain the most complete database of private companies and their major financial events. The new management team would like to welcome back the Mattermark's founders Danielle Morrill, Kevin Morrill, as well as Product Lead Paul Denya and other former team members who will continue to be involved and support our renewed focus on private deal intelligence.
This transition has been in the works for the past few months without disruption to services. You have our assurance that will continue to be the case. We are currently adding new members to our customer service team, engineering, and data teams to redouble our commitment to customer satisfaction and data excellence.
In the coming weeks, stay tuned for the re-launch our highly acclaimed newsletter, feature announcements, and new datasets we've busy integrating.
We are excited for the opportunity to work with you and prove Mattermark is the best source for investment intel.