From the Investors
Dan Kurani of Foundermark introduces a new venture development firm and discusses the opportunities available in focusing on the creation of digital products in "Together We Go Further"
Lenny Pruss of Redpoint Ventures shares data which shows the highest first quarter on recent record for funding of dev-native companies in "Q1 2016 'Dev-Native' Funding Roundup"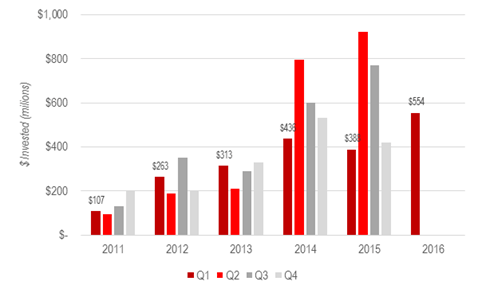 Alex Taussig of Lightspeed Venture Partners explains why he favors engagement over growth when assessing the performance of VR startups in "How Will Success in VR be Measured?"
Kanyi Maqubela of Collaborative Fund offers his definition of what constitutes a technology company in "Wait, What is Technology?"
Samir Kaji of First Republic Bank identifies seed funds with the top follow-on rates and explains the importance of this metric for both GPs and LPs in "Another Measure of Seed Fund Performance"
From the Operators
Jake Dunlap of Skaled provides guidance on how to adapt to changes that deal with salespeople, clients, and processes in "Why Sales in 2016 Is Different and How You Should Adapt"
Mehul Patel of Hired walks through the lessons he learned on Hired's most recent trip down Sand Hill Road which culminated in the company's Series C round of funding "The New Rules of Startup Fundraising"
Margot Mazur of Wistia explains how VCs can build strong and meaningful communities for entrepreneurs in "Why Firms Are Getting Left Behind, and How To Fix It"
Joel Gascoigne of Buffer shares insights about building company culture, transparency, and leadership in "The CEO of Buffer on Culture, Competition, and Transparency"
Emmet Connolly of Intercom discusses why both generalists and specialists are essential to a modern product design team and at which phase of a company's lifespan each provides value in "Unicorns Don't Exist. Generalists Do"
Todd Schneider of Genius takes a look at data which reveals the taxi industry's contraction, Uber's growth, and Lyft's apparent struggle for traction in "Taxi, Uber, and Lyft Usage in New York City"
Hard-Hitting Interview With Area Millennial VC Josh Felser (read more)
Mattermark tries to bring you the smartest commentary on startups, markets, and venture capital.
Today, we hit our own high-water mark.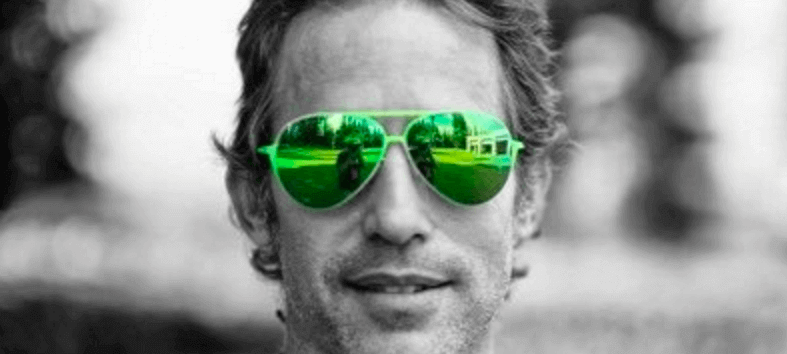 We'd Love to Hear Your Feedback!
To better tailor the content we share with our readers, we would like to learn more about you and hear your suggestions and feedback about the Daily.
Join

thousands of business professionals

reading the

Mattermark Daily newsletter.

A daily digest of timely, must-read

posts by investors and operators.