From the Investors
Venture Capitalist, Gil Dibner publishes a 13-slide data-driven presentation that details the Nordic investing environment in "A Few Data Points on Nordic VC" (SlideShare)
Tomasz Tunguz of Redpoint Ventures analyzes Atlassian's IPO filing to uncover how they've built a profitable business in "Benchmarking Atlassian's S-1 – How 7 Key SaaS Metrics Stack Up"
Alex Rampell of Andreessen Horowitz outlines the battle between startups getting distribution before incumbents can innovate in "Distribution vs. Innovation"
Alida Miranda-Wolff of Hyde Park Angels lists and defines the terms used in standard convertible debt term sheets in "How to Read a Convertible Debt Term Sheet"
Megan Quinn of Spark Capital announces that she has joined Spark Capital as a General Partner focused on growth stage investing in "A Spark of Something New"
Ben Weiner of Jumpspeed Ventures responds to Fred Wilson's warning to consumer-facing mobile app developers in "Your App Startup is Dead. Long Live Your App Startup."
From the Operators
Tim Schwab of RPG Labs believes building a shared vision is a pre-requisite to scaling effectively and explains why in "Aspiration Part 2: Building Shared Vision"
Karen Roter Davis of Urban Engines offers advice on becoming a more independent upward manager in "Startlingly Effective Upward Management Tactics – From My Eleven-Year Old"
Sandi Lin of Skilljar focus on the macro themes of hiring, communication, website operations, sales, marketing, and more in "How Amazon Did (And Didn't) Prepare Us to be Startup Founders"
Zach Scheel of Rhumbix reflects on his past two years building Rhumbix and announces a Series A round led by Greylock Partners in "Meet Rhumbix: Building Technology for the Blue Collar Workforce"
Sizing The Fintech Opportunity (read)
This is a guest post by Pascal Bouvier, an Investor & Fintech Expert.
One of the newest buzzwords floating around in the VC ecosystem and the financial services industry is "Fintech". A word that means different things to different people. Read on about how Fintech is defined, qualified, and how the opportunity is quantified in this blog post.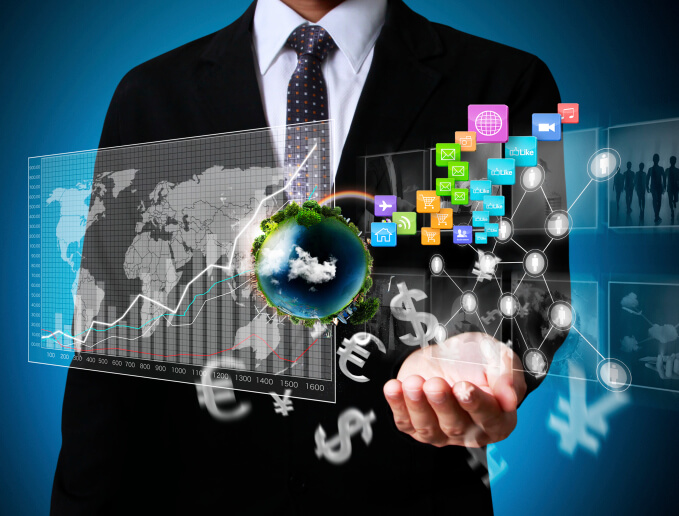 ---
Curated with love by Nick Frost and the Mattermark team.
Learn how to prospect the world's fastest-growing companies with Mattermark.
Mattermark is hiring for Marketing, Engineering, and Product.