From the Investors
Heidi Roizen of DFJ gives founders advice for weathering the market downturn in "Dear Startups: Here's How to Stay Alive"
Doug Pepper of Shasta Ventures agrees that the pendulum of risk tolerance & valuation is swinging violently at the moment and explains why in "The Pendulums of Venture Capital"
Angel Investor, William Mougayar says, 'there's always something to complain about in good and bad cycles" and thinks VCs and founders will adjust to today's market in "Analyzing the Malaise in Tech Venture Capital: It's All About Adjustments"
Alex Iskold of Techstars outlines five reasons why now is the perfect time to build a startup in "#RIPGOODTIMES, Welcome Back Great Times!"
Leo Polovets of Susa Ventures explains why breaking up a single seed round into several smaller rounds is dangerous in "Avoid Piecemeal Seed Rounds"
TX Zhuo and Erin Shipley from Karlin Ventures provides a data-driven framework on how investors should deal with them in "2016 is the Year of the Bridge Round"
Kanyi Maqubela of Collaborative Fund offers an inside look at what it's like to be an investor, how to think like an investor, and why being a VC can be tough in "OK, How to Become a VC"
From the Operators
Troy Sultan of Resource lends his thoughts on the importance of building relationships with fellow founders, taking a long-term approach to building a company, and having fun in the process in "[500] Week 4: Experiments, Friends and Tequila"
Terry Lee of MeUndies shares how to cold email the right way to connect with your greatest role models in "The Art of the Cold Email"
Steli Efti of Close expands on three tactics to grow sustainably from 10 to 100 customers and beyond in "Early B2B SaaS Growth"
Dan Murphy of Sales Hacker reviews his three-part checklist to recognize the primary factors that influence whether or not a deal will actually close in "How to Know if a Deal Will Close"
Eran Galperin of Binpress dives into how and why Binpress had to be shut down in "Binpress Postmortem"
The Top 10 500 Startups Batch 15 Startups
Today in Mountain View, 500 Startups hosted their demo day for the Batch 15 startups. These companies range from AI enhanced supply chain software and startup that teaches you how to code other startups to 'Tinder for business' and a vertically integrated home decor brand.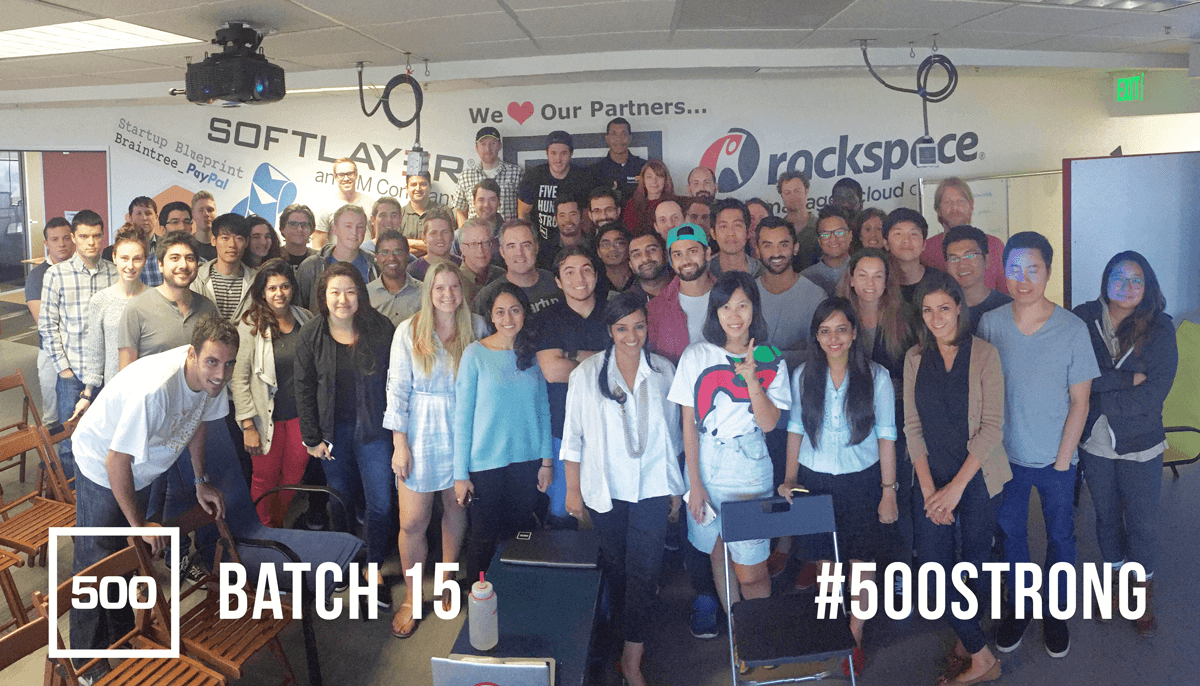 A Brief History of Tech Bulls#1t
Today on Mattermark, veteran journalist and editor Owen Thomas, reminds us that not everything you hear about tech companies is true.
Here's the post by Owen Thomas

Not subscribed?