Top 3 Startup Accelerators Produce Nearly 10% of U.S. Series A Deals
We've been exploring to what extent top startup accelerators like Y Combinator, Techstars, and 500 Startups are contributing to the top of the venture capital funnel.
According to Mattermark data, the prevalence of graduates from these programs raising Series A rounds was near all-time highs in 2016, with 9.3% of Series A deals.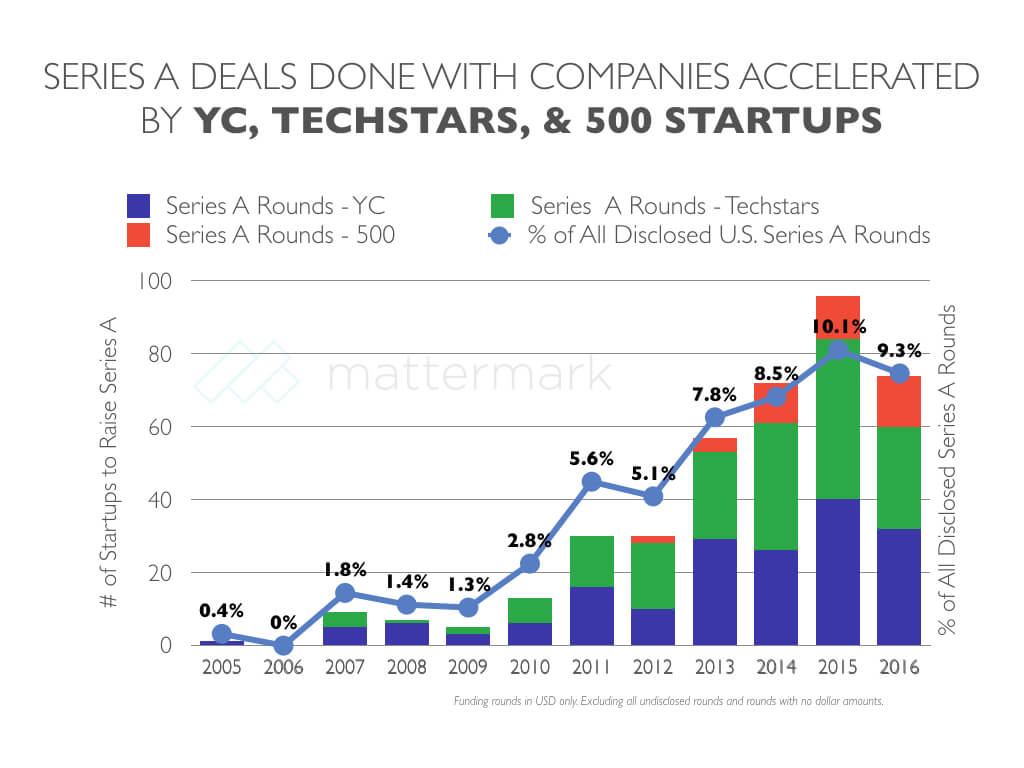 From the Investors
Primary Ventures covers all seed activity in the New York City, including investors, funding amounts, sector breakdown and trends that they observed for the quarter in "Q4 2016 NYC Seed Deal Report"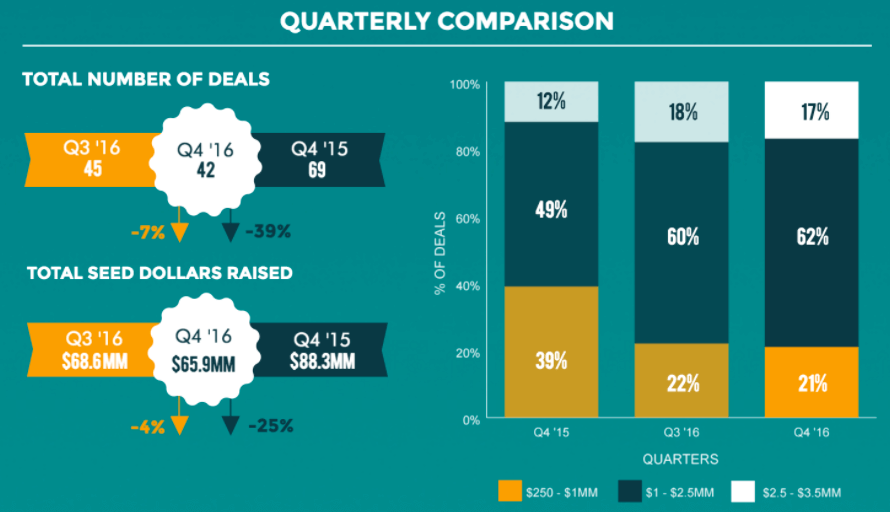 Parker Thompson of AngelList responds to Fred Wilson's post on reserves with an entrepreneur's perspective in thinking more broadly about the importance of venture funds' models and fund size as a key driver in "To the Extent You Need Risk Capital…"
Tae Hea Nahm of Storm Ventures digs deep into the core go-to-market questions he asks when he's in a board meeting in  "Reviewing Go-To-Market results at Board Meetings."
Hunter Walk of Homebrew believes founders are losing out on an opportunity to get input, guidance and credibility from an addition that goes beyond just bringing someone on as an advisor in "Once You've Raised a Series A, Add an Outside Director"
Elizabeth Yin of 500 Startups advises founders to come up with a rough outline of their mission statement and company values, before making their first hires in "Why You Shouldn't (Always) Hire That Stanford Engineer?"
From the Operators
Jonathan Abrams of Nuzzel discusses how he moved to Silicon Valley in the late nineties to work for Netscape as an engineer, started his first companies, and more in "Origins Podcast, S2-E3"
Andy Cook of Tettra breaks down the pros and cons of building v1 of his product on Slack, for any startup struggling to figure out how they will acquire their first 50 customers in "Building on Slack Saved Our Startup"
Nis Frome of Alpha expands on the seven most meaningful and actionable insights they found after running 2,000 experiments for Fortune 500 product teams in "Forward-Thinking Product Teams"
Carl Martin of Wurqs outlines what he learned about building habits by tracking his mood, productivity and reflections as he started a company in "The Big Reflection Experiment"
Samyukta Sankaran of ServiceRocket details how to transition from software project to product management roles in "Want to Transition From Software Project to Product Management? Here's My Advice (Including Pitfalls To Avoid)"
A Snap Swipe And Ecommerce's Continued Boom
We have two quick bites for you in this post, one on Snapchat and one Amazon. Give it a read!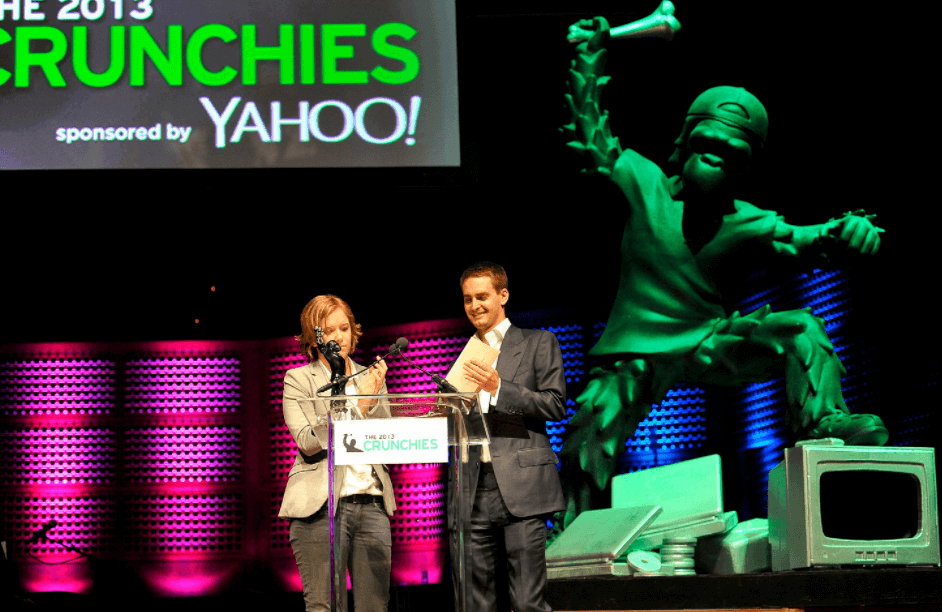 Join

thousands of business professionals

reading the

Mattermark Daily newsletter.

A daily digest of timely, must-read

posts by investors and operators.