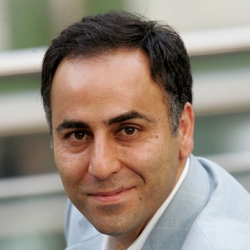 Mattermark has learned that the well known and widely respected angel investor Pejman Nozad is raising a fund alongside joint managing partner Mar Hershenson. The news was confirmed in a regulatory filing on Friday with the United States Securities and Exchange Commission.
Mar is CEO of Revel Touch, a former EIR at Foundation Capital, and previously held roles as VP of Product Development at Magma Design Automation and CEO/Cofounder of Sabio Labs. She has a PhD in Electrical Engineering from Stanford University.
According to a March 2012 story in Forbes, Nozad's personal net worth is estimated to be roughly $50 Million, and he is an early investor in Dropbox, Path, Causes, Zoosk, Lending Club, Addepar, Badgeville, Peek.com, FundersClub and many more.