San Francisco based startup Plae has raised $1,272,099 from undisclosed investors according to a regulatory filing. According to the website they are "launching Summer 2013".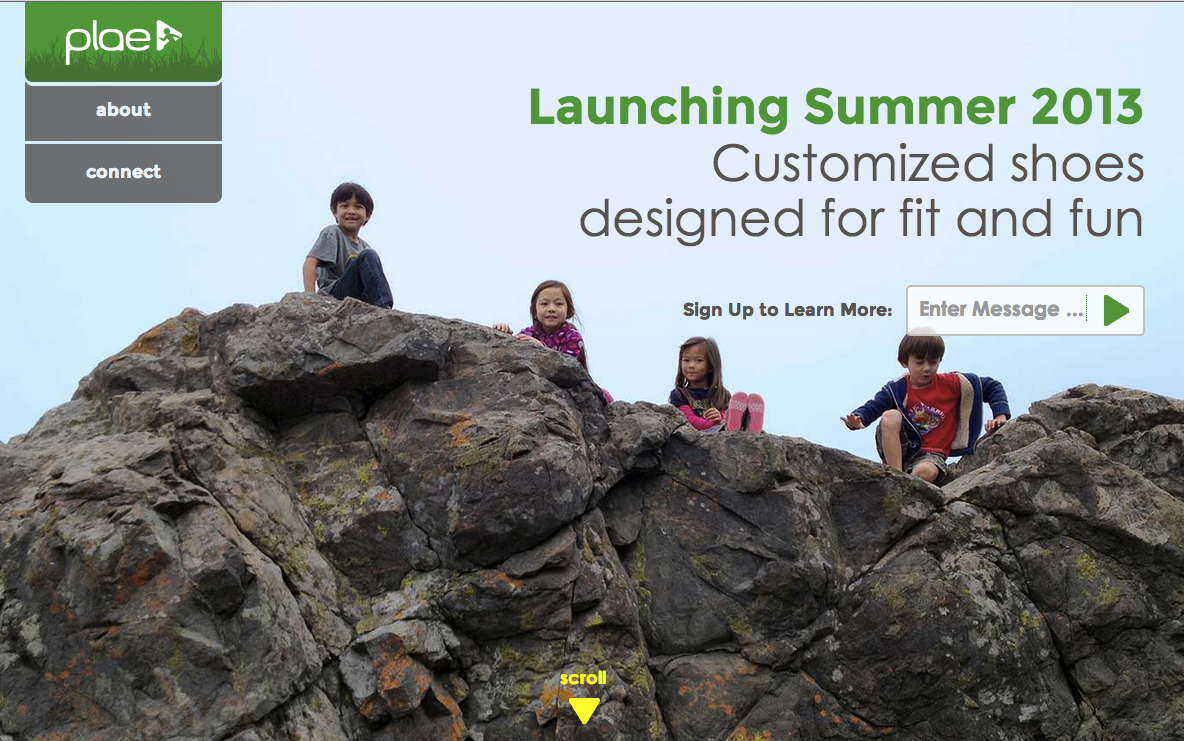 Their Twitter account @goplae describes the company as "a lifestyle brand that puts kids first. We combine biometric science with interactive designs to make shoes engineered for fit and customized for fun."
Their mission, from the website:
"PLAE champions a fun, active and imaginative lifestyle for kids…of all ages.

Our mission is to design the best products on the market and to enhance a child's experience during play. What's more, we believe in piggyback rides, splashing in puddles, double-dog dares, and simply having fun.

At PLAE, we hope to restore joy in all of us, no matter what our age. We're all about re-igniting the sense of fun, freedom, and innocence that has been lost along the way as we 'grew up'. Who said growing up meant we had to be so serious all the time? We want to encourage our kids, and the kid in all of us to skip, to slide, to jump, to hide, to seek, to leap —- to play."
In the simplest terms, they'll be making some sweet shoes for kids and building a brand brand focused on promoting a healthy active lifestyle for families.
The Cofounders
Ryan Ringholz is a product designer who previously led design for well known footwear brands Puma, Diesel, New Balance and UGG.
Jonathan Spier is a Harvard Business School alum who previously founded NetBase Solutions in 2004. He was mostly recently an entrepreneur in residence at Altos Ventures and advises several startups including Storify.