Researching companies and prospects is tedious and time-consuming work. But if you want to close the right deals, at the right time, you've got to do your homework.
At Mattermark, we're big fans of leveraging data to help drive your business forward, but not at the expense of your productivity.
That's why we've made it ridiculously easy to get the critical info you need to close deals–right in your email.
With the update to our popular Gmail Chrome Extension, customers can now get Mattermark data on more than 1.5 million companies right alongside contacts in their inbox.
This means that when you read an email from a prospect or company, the Mattermark Chrome integration automatically serves up the company data you need for relevant and timely outreach.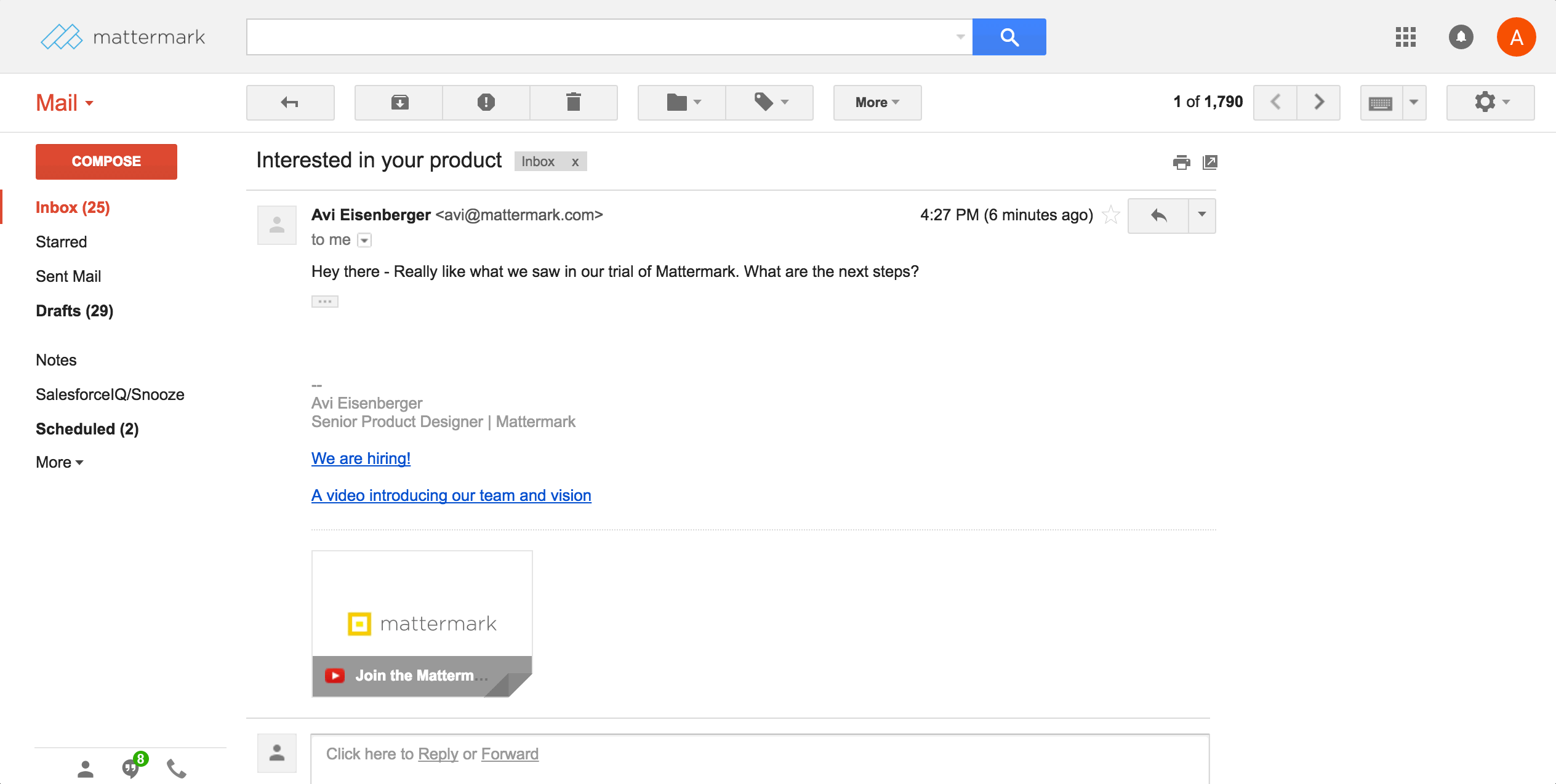 Work in sales? This update gives you the power to qualify prospects at a glance and get a better understanding of your contact's company and business needs. You can even send personalized emails to prospects and existing customers using the data that Mattermark adds to Gmail.
Are you an investor? Thanks to Mattermark data, you'll now have a better view of which conversations matter the most, without ever leaving your inbox. Filter more efficiently and find the best investment and financing opportunities.
We firmly believe that being better prepared shouldn't mean more work. Enjoy the latest Mattermark Gmail Chrome Extension!