tl;dr: While big CRM players fight one another, younger players in the space are quickly staffing up and raising new capital.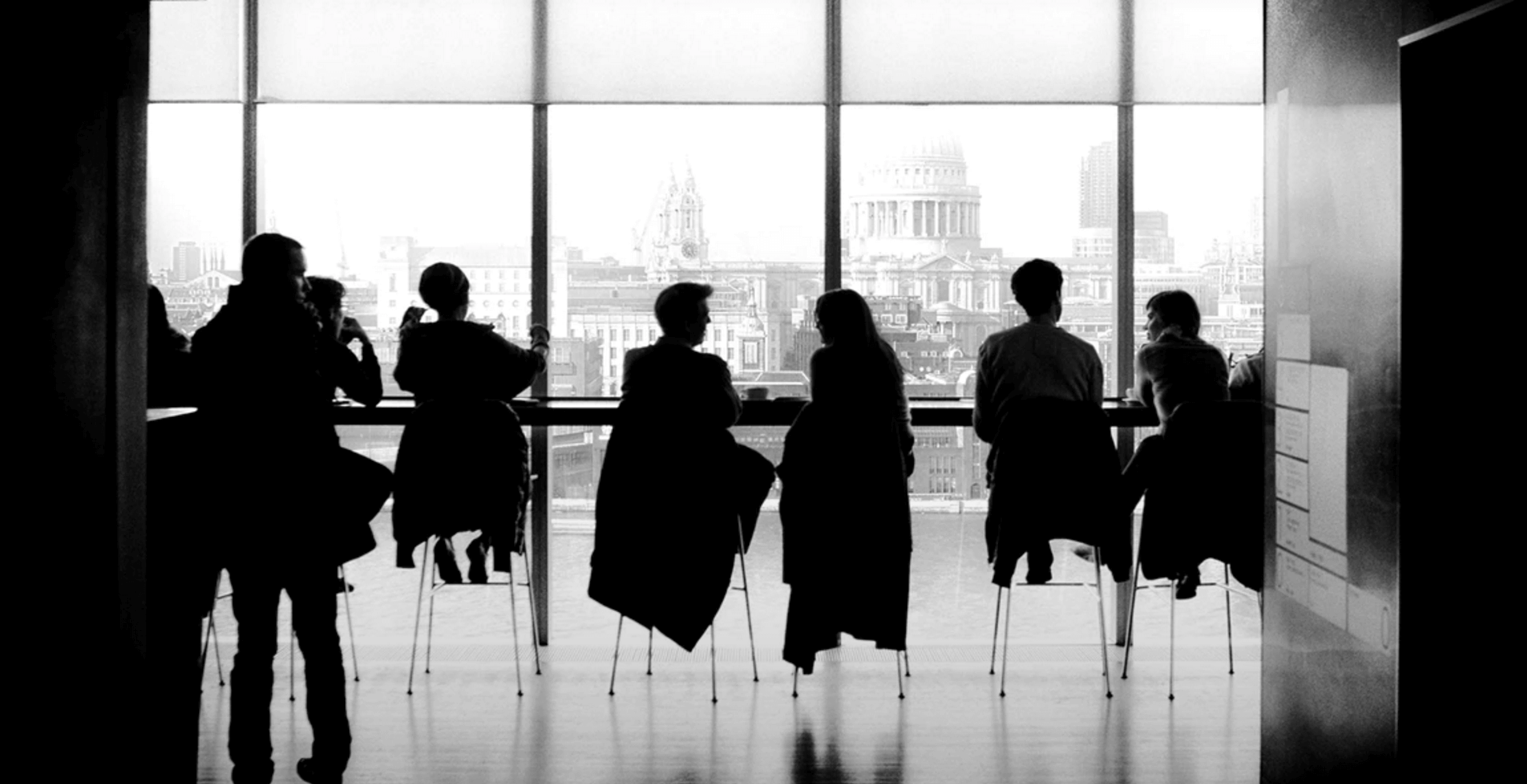 Customer relationship management software is a big business. Enterprise sales departments run on CRM products, and their parent companies shell out accordingly.
Technology research firm Gartner reported that worldwide CRM spending came to more than $26 billion in 2015. Furthermore, Gartner's annual analyses concluded that CRM spending increased by 13.3% in 2014 and 12.3% in 2015.
Much of this growth is taking place beyond the entrenched markets of North America and Europe. Per Gartner's most recent dispatch: "[O]nce again, emerging Asia/Pacific grew the fastest, with growth of 21.9 percent in 2015, closely followed by greater China with 18.4 percent growth. Middle East and North Africa and mature Asia/Pacific both achieved double-digit growth at 10.7 and 10.2 percent, respectively."
The big players are only getting bigger, based on analysis of Gartner data from 2007 through 2014 by Chuck Schaeffer of CRM Search. "When I sum all CRM vendors other than the Big 4, this group grew its market share from 46 percent in 2007 to 55 percent in 2014," observed Schaeffer.
At the same time, SaaS revenue in the space grew 27% year-over-year while revenue from new on-premise licenses declined 1%. The needle is already moving, albeit slowly. 
The CRM market is not just large and expanding; it's also a market in flux. The combination of new customers without legacy habits and changing business models may provide an opening for startups.
Salesforce
The incumbents are formidable. Salesforce is by far the biggest player in the CRM industry—fittingly, it trades under $CRM—with almost 20% marketshare. That's nearly double the runner-up, SAP. Microsoft is firmly in fourth place after Oracle, but if the company can successfully integrate their Dynamics CRM with newly-acquired LinkedIn, the Redmond-based software shop may have a chance to threaten Salesforce's dominance.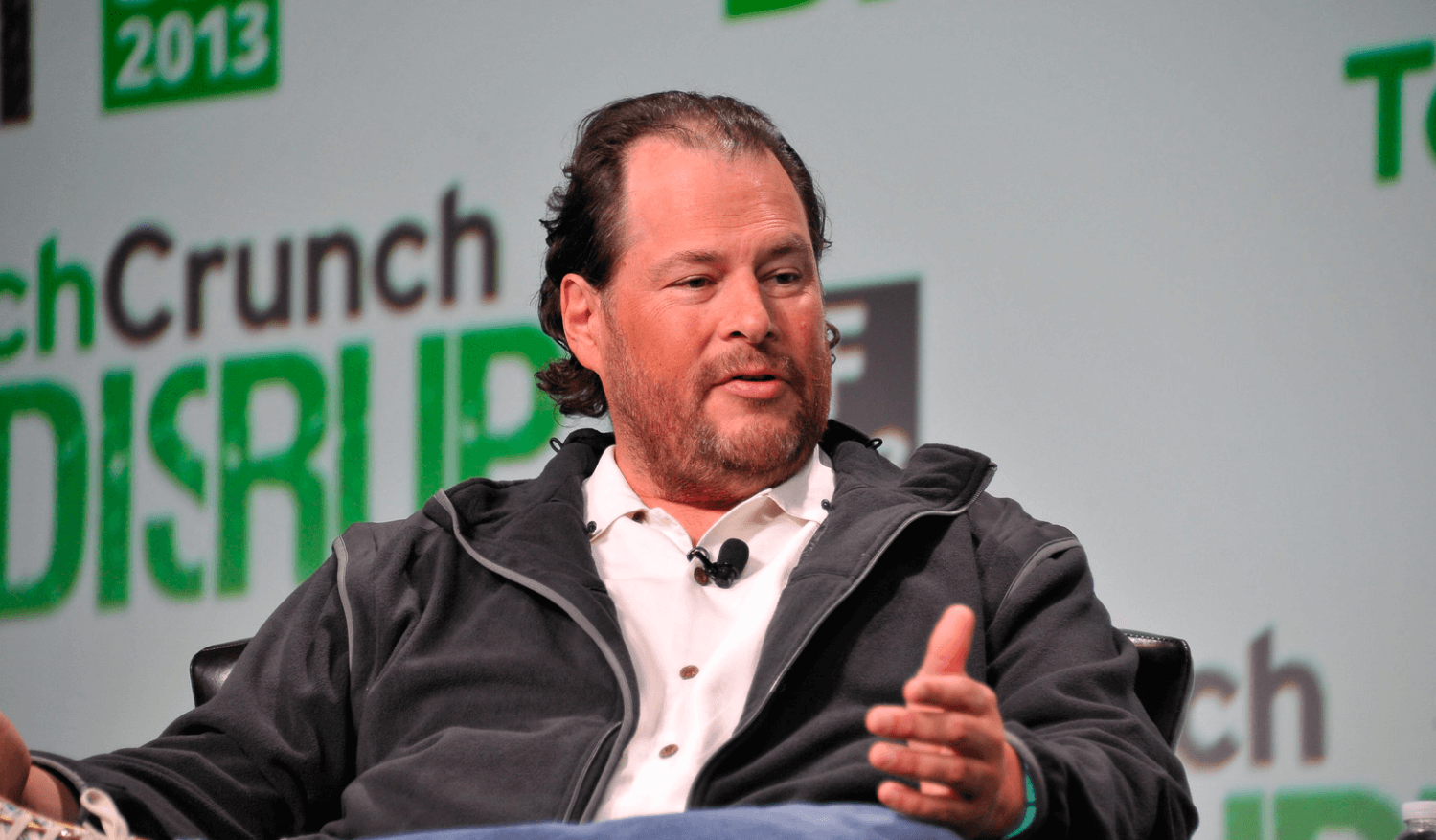 It's a testament to the astuteness of Microsoft's M&A team that Salesforce itself was eager to buy LinkedIn. Julie Bort wrote for Business Insider that CEO Marc Benioff "sent an email to LinkedIn cofounder and chairman Reid Hoffman and CEO Jeff Weiner that essentially said that he would have been willing to pay much more for LinkedIn—had he been given the chance."
Salesforce is still sitting pretty, and the performance of $CRM stock reflects the fact (minus a quickly recovered dip in February). However, stock prices—and thus a large chunk of executive compensation—are often based on the market's expectations for future growth, not current performance. It remains to be seen whether $CRM's slope up and to the right will hold.
The Next Generation
Benioff likely couldn't outspend Microsoft, but he must be cursing himself for failing to nab LinkedIn nonetheless.
It would have been a no-brainer merger, cementing Salesforce as the go-to CRM for sales teams of all sizes. Conversely, the startups in this space are lucky that LinkedIn went to Microsoft instead of Salesforce. Especially given Microsoft's lackluster history when it comes to acquired productivity software. Mattermark editor Alex Wilhelm once called Skype "a tenuous experience," which is frankly generous.
While the "Big Four" CRMs fight it out, new entrants can sneak into customers' lives, leveraging fresh technology to eat away at the marketshare of the well-known enterprise brands.
A sampling of seed- and early-stage CRM-related startups reveals that, at least in terms of marketing, they are playing to sales teams who want their software to do the data entry for them, with a dose of AI jargon:
Mattermark data shows that at least eleven companies in the CRM space have added hundreds of employees in the past six months, and at least thirty raised a round within 2016. (Salesforce and Netsuite were excluded from the survey.) Of those who took on capital, more than a third are seed-stage companies, which demonstrates robust VC interest in new entrants.
It remains to be seen whether any CRM startup will be able to achieve and sustain the massive growth required to accelerate the secular trends that are slowly drawing customers away from the four giants. But at least those secular trends are there to be exploited.
Join

thousands of business professionals

reading the

Mattermark Daily newsletter.

A daily digest of timely, must-read

posts by investors and operators.