RideApart is like Kelly Blue Book for powersports equipment, providing consumer information on motorcycles, accessories and related services and gear. RideApart launched at the beginning of May and in the past month web traffic has doubled. The site also has its own section on the Gawker Media property Jalopnik. Cofounders Jon Alain Guzik and Wes Siler are currently seeking a CTO and Marketing assistant to grow their team of 5.
The company makes money as a marketplace for lead generation, capturing a commission when products are purchased through the site. They also product content as a media property, selling ad space. According to a recent update on their AngelList page:
"Six weeks in, @RideApart broke a million page views and are bumping up on 500K uniques and we've sold out our ad space for June and most of July."
Originally founded in May 2011, RideApart acquired Hell For Leather Media last summer, bringing Wes Siler on board as cofounder in a stock deal. In the acquisition announcement post Wes wrote:
"Grant and I launched HFL back in late 2007 with little more than a gut feeling that motorcycle media needed disruption. Something I think we achieved through creativity, original content, honest journalism and a tireless work ethic. The acquisition, achieved at a time when even mainstream media outlets are struggling, validates that approach. I'll be carrying HFL forward as RideApart's Co-Founder and Vice President, Grant's taking the opportunity to pursue other interests.

And you can let your breath out now, HFL will continue to exist as a breaking news/up-to-the-minute feature/editorial property under RideApart's umbrella. It'll get bigger and better in the process, while remaining the voice of the young enthusiast."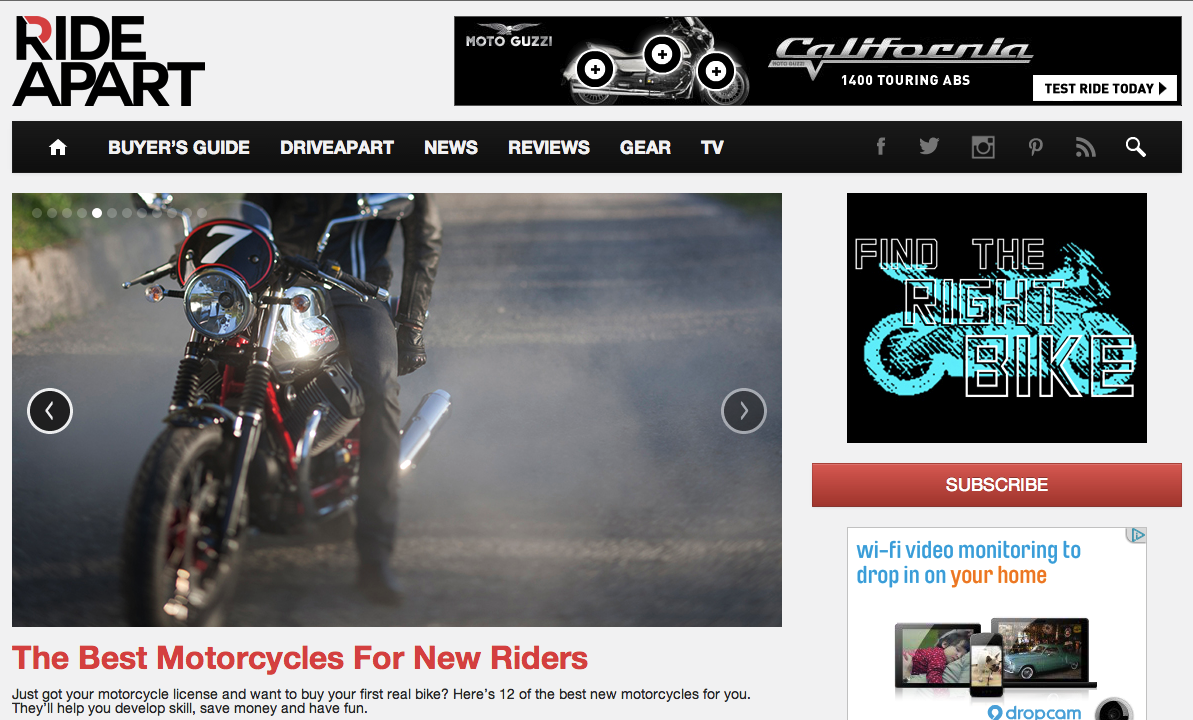 Is powersports is a $30B/year industry ripe for disruption? RideApart certainly seems to think so.