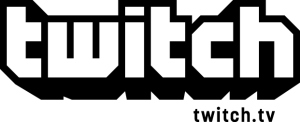 According to a regulatory filing Justin.TV, the parent company of popular online gaming video community Twitch, has raised additional funding to the tune of $8,387,887. It is unclear how new this money is, as the filing indicates the additional sale of the round took place in June of 2012, but it is clearly a separate financing from the the $15M TechCrunch reported TwitchTV raised in September 2012.
According to Mattermark the company currently has a score of 584, placing it at #201 among our list of 150,000+ startups.
Justin.TV is one of the earliest companies to come out of the Y Combinator startup accelerator program, and has had many incarnations including a spinoff and eventual acquisition of SocialCam – "Instagram fo Video" – by Autodesk in July 2012. Cofounder and company namesake Justin Kan has gone through YC several times, most recently to launch Exec – a personal house cleaning and task outsourcing company.
Investors in the round include Alsop Louie, Bessemer Venture Partners, Thrive Capital.