tl;dr: What correction? Bitcoin startups just had their second best fundraising quarter in years.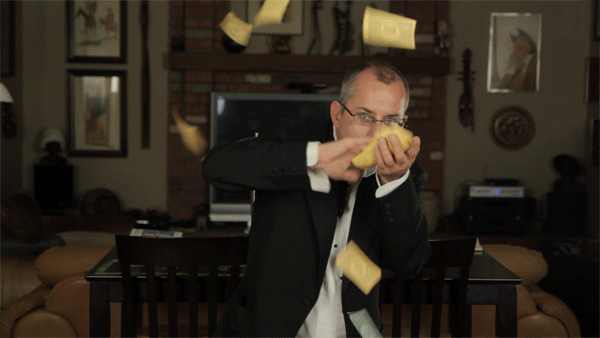 Following a surprisingly anemic fourth quarter, investment into bitcoin-related startups has rebounded.
According to CoinDesk's running tally of investment into bitcoin-related startups, venture capitalists, angels and corporations deployed just over $160 million in the first quarter. That figure was majority-led by two rounds: $55 million into Blockstream, and $60 million into Digital Asset Holdings.
In early 2016, Mattermark reported during the closing months of 2015 that investment into bitcoin firms had fallen to its lowest point in several quarters.
The heady days of price spikes driving press attention and ensuing investment appeared to be on pause. However, as these pages noted just a bit later, the first quarter quickly picked up from what you might call seasonal lows.
Taking stock of the industry now, things look all the better.
Counting
Bitcoin had its best fundraising quarter in a year. I'm not sure that the industry will ever beat the first quarter of 2015, when more than $200 million went into bitcoin firms, including huge sums into Coinbase and 21.
Still, closing well north of the $100 million mark is a big step up from every other quarter recorded last year.
In fact, it appears that the first quarter of 2016 was the second most active period in terms of total dollars raised for bitcoin firms in at least the last two years. This result is inline with our prior predictions:
It isn't hard to estimate that bitcoin-related companies could accumulate $100 million in new capital in the first quarter of this year, given year-to-date performance. That's not an all-time high, but it's certainly sturdy.
(If you are shaking your head slightly and wondering what happened to all that talk of a correction, I feel you.)
Precisely what counts as a bitcoin startup is a grey area. Generally, companies that deal with blockchain-related technologies in the broad sense are counted. Not every company is hellbent on bitcoin proper, but still makes the team.
And there is always quibbling about when money should be counted. CoinDesk counts Bitt's last round as worth $16 million. Mattermark's own database places the figure at $4 million. Why? Because the $4 million figure is the "first installment" of the $16 million event. Tomayto tomahto, depending on how you prefer to handle the accounting.
All That Fear
It's worth remembering how rough bitcoin's media cycle was as 2015 closed and 2016 began. This headline from the Washington Post this January never fails to make me smile: "R.I.P., Bitcoin. It's time to move on."
It was a bit much. A sample, for flavor: "Bitcoin did have great potential, but it is damaged beyond repair. A replacement is badly needed." There are a number of groups working on competing technology, but bitcoin is far from dead. Chalk that one up to the Hot Take Gods.
Despite the bad press, bitcoin has chugged along.
In the last year, transaction volume across bitcoin—to pick a single metric—has roughly doubled. That's not the same pace of growth that the cryptocurrency saw in its infancy, but it is material. Combine that statistic with an increasingly stable price and continued investment and bitcoin look just fine.
If you have tracked bitcoin and its related technologies, advocates, and competitors, all of this should be slightly familiar. Things are never as good as dyed-in-the-wool believers want you to think, but they are also not as bad as the skeptics think.
Tomorrow we're going to tour aggregate venture rounds from the first quarter. At least for bitcoin, the times are still good.
Join

thousands of business professionals

reading the

Mattermark Daily newsletter.

A daily digest of timely, must-read

posts by investors and operators.