tl;dr: Tired of being the only person on the couch who doesn't understand the jokes in Silicon Valley? We've got you covered.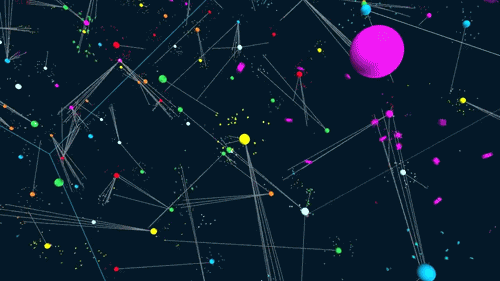 The venture capital industry is opaque. Despite the constant media attention devoted to venture capital and its investments, it can be surprisingly difficult to learn about if you don't know where to look.
In VC there aren't tickers displaying minute-to-minute prices, or tidy formulas in place to help determine the theoretically optimal price of a security. And venture capitalists themselves hardly bend over backwards to share their own secrets, or welcome new people into their cottage industry.
After all, we're talking about private capital here.
Why are you here? Maybe you took and passed Guy Kawasaki's VC aptitude test with flying colors, or perhaps you heard that VCs raised more in the first quarter of 2016 (some $12 billion, according to the NVCA) than they have in any other quarter over the past ten years. Hell, you might even want to break into the field. But you might not know where to start.
Regardless of your knowledge level, whether you know nothing or have a foundation in business and just want to learn more, it can be hard to find a diverse list of resources that will help. So what's a newcomer to do?
We decided to make this list as a jumping-off point for startup founders, journalists, aspiring investors and the curious to get themselves up to speed on how the VC space works, often from an insider's perspective.
There are endless excellent resources out there, and this list is by no means complete, but these are some of the resources we rely on to learn about this fascinating industry. They have served us well, and we hope they help you as well.
A quick note before continuing: As we continue to add suggestions from readers, we will add an asterisk to the end of the listing. You'll be able to see what was originally in the list, and what was added later.
VC Often Fails
Being A VC Is Not All Fun, Games And Carried Interest Tax Loopholes
In a post from 2012, John Gannon (@johnmgannon) explains when it's time to call off the VC job hunt and find another path. Remember that venture capital is a very difficult field to break into, and you shouldn't string yourself along searching for an offer that may not come. (However, hope springs eternal for you, you might want to check out Gannon's slide deck on VC Job Hunting Hacks or the list of resources on his website.)
Charlie O'Donnel (@CEOnyc) of Brooklyn Bridge Ventures gives ten concrete reasons on why being a venture investor sucks. These include people pitching you all the time, all the overhead of fiduciary responsibility, and the struggle of trying to play smart in a market full of "dumb money".
In case that wasn't enough, check out the answers to the Quora question "What are the downsides of being a venture capitalist?"
Famous Failures Of Venture-Backed Companies
CB Insights created a list of the 92 most expensive failures of VC-backed businesses.
They also published a piece linking to 156 startup failure postmortems, written by the founders themselves. It might be all candy and rainbows when the check is cut, but investors might are typically not the nicest people when they see their money going up in smoke.
Mattermark's editor in chief, Alex Wilhelm (@alex), wrote an excellent article for Techcrunch documenting the decline and fall of Flowtab. It's well worth reading.
Former Fab CEO Jason Goldberg (@betashop) published a tell-all account of his experience starting and failing at running his company. He also lost close to $300 million in venture funding in the process.
VC Is Not Known For Its Diversity, Either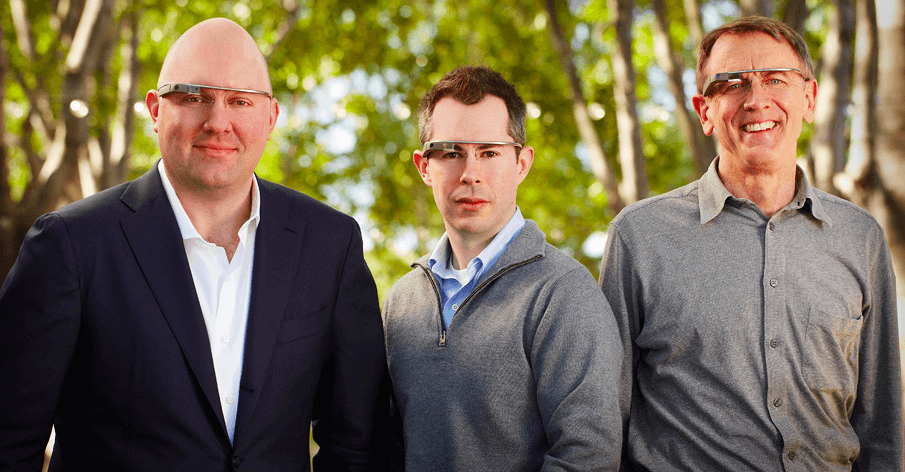 Area Venture Capitalists. Image via the Official Google Blog.
But If You Still Want To Learn About The VC Space:
The Basics
VC-Related Research Sites & Nonprofit Organizations
Free Databases And Other Sites
These are going to be incredibly useful when doing market research or doing due diligence. Although they're free, they're used by everyone, ranging from top venture capitalists looking to source deals to tech journalists and entrepreneurs.
Interesting Research Reports & Scholarly Articles
There are tons of white papers and reports published by VC funds and other financial institutions about all kinds of special topics ranging from analysis of different market segments to reports on new valuation methodologies. Accessing these reports is usually just a matter of judicious internet searching.
Mattermark recently created a free data report with the "37 Fastest Growing Startups That Will Likely Raise Money Soon". It's a solid example of 1. Mattermark data, 2. A startup research report an Associate or Analyst might create while working for a VC fund.

Basically everyone reads Mary Meeker's annual Internet Trends Reports.

The 2016 edition

was posted earlier this month.

As an example of the kind of in-depth sector research that can be easily found, here are links to Ackrell Capital's extremely thorough report I referenced when writing the article about the growing cannabis industry. These kinds of reports, again, are everywhere.
Paul Gompers and Josh Lerner, both of Harvard Business School, are some of the most prolific researchers in the VC and private equity field. Their books and research papers surface a lot of otherwise hidden information about deal terms, LP agreements, and all manner of other topics.
Yael Hochberg, Alexander Ljungquist and Yang Lu published an article in The Journal of Finance in 2007 titled "Whom You Know Matters: Venture Capital Networks and Investment Performance." It's a fantastically interesting look into the role networks and reputation play in creating value in the VC space.
Similarly, Christian Hopp published a 2010 paper in Small Business Economics called "When Do Venture Capitalists Collaborate? Evidence on the Driving Forces of Venture Capital Syndication." Hopp delves into the factors which determine the likelihood of collaboration and syndication in venture capital deals.
For a more scholarly look into the VC deal-making process, it might be worth checking out Vance H. Fried and Robert D. Hisrich's paper, "Toward a Model of Venture Capital Investment Decision Making," which was published in Financial Management in 1994. Although it's almost 20 years old now, the article still holds up.
Documentaries
Do yourself a favor and watch "Something Ventured" if you haven't already. It's available on Netflix, Youtube and elsewhere. It's one of the best historical overviews of the VC industry out there.
Books
If you want to start with a textbook, there's no better than Venture Capital, Private Equity, and The Financing of Entrepreneurship: The Power of Active Investing by Josh Lerner, Ann Leamon, and Felda Hardymon.

Books from Brad Feld's Startup Revolution series are great. We highly recommend

Startup CEO

,

Startup Communities

, and

Venture Deals

, with special emphasis on

Venture Deals

if you want a quick primer on VC terms.

If you want to get into the real, deep nitty gritty of VC deals, check out

Venture Capital Due Diligence

by Justin J. Camp and

Deal Terms

by Alex Wilmerding.

On a similar note, if you want a more high-level look at the VC industry, consider thumbing through Mahendra Ramsinghani's

The Business of Venture Capital

or Paul Gompers and Josh Lerner's 

The Money of Invention

.

John L. Nesheim's High Tech Start Up is an all-in-one manual for starting and building high tech companies.
VC Blogs
VC firms keep blogs to educate entrepreneurs and build their brand and establish credibility in a somewhat crowded and noisy market. Here are some of the blogs we like best:
Many VC's also maintain personal blogs for similar reasons. Here are some of our favorites:
For links to more blogs, check out CB Insights's "The Periodic Table of Venture Capital Blogs" or this crowdsourced list of VCs and angels who blog, created and curated by European seed investor Marcin Szelag.
Podcasts
Note: This is an ever-expanding list of resources. If there are other resources you'd like to share, or topics in the VC space you want to see covered here, email me at jason@jdr.fyi or find me on twitter @jason_rowley. 
Join

thousands of business professionals

reading the

Mattermark Daily newsletter.

A daily digest of timely, must-read

posts by investors and operators.
Top image via Giphy