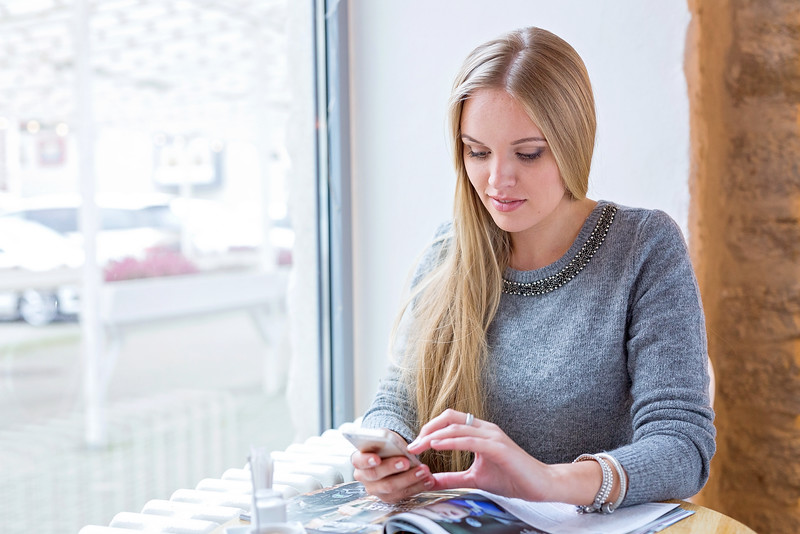 Salespeople have more options than ever when it comes to doing outreach to prospective clients. Between texting, email, social media and good old fashioned cold calls, there are lots of different ways to communicate with clients.
But not all communication platforms are the same and each one lends itself to different forms of approach. The casual tone you could use on Facebook wouldn't necessarily work on LinkedIn. And you wouldn't use text to communicate a long detailed message which would work much better in an email.
Figuring out how, when and why to use each communication tool can help enhance your sales. Here's a breakdown on mastering each of these outreach platforms:
Voice Calls
Voice calls pack a powerful punch, in part because they're so rare these days with messaging taking over as a preferred form of contact. However, reaching out to a prospective client is easier than ever these days thanks to the internet. Salespeople can research about a client through their website, Facebook, LinkedIn and other pages.
Preparing notes based on your research before a conversation can help you approach a client with information that will be relevant and beneficial to them. Incorporating a bit of small talk and allowing the customer the opportunity to speak about their business and their challenges can lend a personal touch to the exchange.
In this sense, a voice conversation can feel more authentic than messaging, especially if you gear it to be a two-way conversation and not a sales pitch you memorized by rote.
You may think that the longer you keep them on the line, the better your chances of selling. In fact, shorter calls are more effective as people are increasingly busy with increasingly shorter attention spans. Don't cut the customer off, but don't go on at length either. The pitch part of your conversation should be less than three minutes.
Texting – SMS
Text messages are an increasingly popular form of communication with 97 percent of American smartphone users reporting that they text at least once a day. Nearly 100 percent of texts are opened just minutes after being received which means they're a great tool for urgent communications with a client. Salespeople can use that to great effect in many different scenarios.
If a client has scheduled a meeting or other type of appointment, a SMS can be a helpful reminder. In this case study for Prospect Expert, a car dealership in Canada, used text to remind customers of appointments and increased the number of kept appointments by 60-80%.
Text can also be used in partnership with other communication methods to enhance sales. One study published by Velocify found that texting after a phone call can improve conversions by an average of 112.6 percent!
When reaching out to a prospective client via text, remember to make sure your message is personalized, professional and has a specific purpose.
Email
Many emails go unopened, so you have a challenge on your hands before you even got to the content. The first thing you should do is come up with a great email subject line that's personalized, intriguing and detailed enough to let them know what the email is about. Don't use "clickbait" to get the client to open the email only to disappoint them. This leads to irritated clients, not conversions.
Since 55 percent of email is opened first on mobile, you want to keep in mind that mobile devices only show 30 characters of the subject line. That doesn't mean you have to use all of them, though. Subject lines with 10 characters or less have an open rate of 58 percent. Another important point is to make sure you're sending the right email to the right person.
For example, if you're trying to land a client for your app, it's important that you contact the person who makes those decisions for the company you're writing to. Don't email someone in accounting when you need someone in IT.
You should also do research on the client before sending the email in order for you to craft a message that will be relevant to them. Pay attention to the language they use and the values they express and find ways to align your message to these values.
Avoid sending a message that's full of your company's tag lines and avoid messages that include statistics and studies about how effective your produce is. They may have no way to verify those statistics and in the end, offering a service or product that they need will mean more to them than your 200% improvement rate for something they don't need help with.
With email, you have the time and space to craft a detailed and highly personalized message. The more your message is about them and the less it is about you, the better.
Social media
Social media can be used as a way to communicate with sales prospects via mobile, especially when you consider that the average American consumer spends 145 minutes per day on mobile apps. However not all social media platforms are the same. Each one has its unique characteristics and messages should be tailored to reflect that:
Facebook

. Of all the social media platforms, Facebook is by far the most widely used on mobile with nearly

1.74 billion monthly active mobile users

. Sending a business message via Facebook also has the benefit of being easy to share. If the client isn't necessarily interested in your product or service, they might know someone else who is.
LinkedIn

. This platform is strictly for professional outreach, so sending messages about sales promotions on a new cosmetic line or a bar opening may not be the best match for it. Charities and nonprofits, B2B services should make use LinkedIn. And LinkedIn is expecting that

50% of its traffic

will come from its mobile app this year.
Twitter

. Twitter can be great for following up after another form of contact has been made. It's also ideal for sending links or short messages to clients who may be too busy to read an email or talk to you on a voice call. Twitter is big on mobile with

86% of Twitter ad revenue

coming from mobile.
Spend some time figuring out which platform the client seems to prefer. Making appropriate use of each of these communication platforms can help improve your sales results and aid you in aiming your pitch efforts more accurately.
Join

thousands of DOERS

reading the

Raise the Bar newsletter.

A daily digest of timely, must-read

posts on sales, marketing, and growth engineering.
This is a guest post by Tracy Blanchard.
---
Also published on Medium.