This post is part of our Startup Funding Benchmarking Series exploring the allocation, concentration, and macro trends in the financing of high growth startups.
---
Despite a volatile start to September in public markets, private company funding announcements have started off the month extremely strong with more than half a billion dollars already committed to U.S. companies across 28 rounds announced in the first two days of the month. The three largest deals were $120 million for Tanium from TPG Capital and IVP, $108 million for Apttus led by Iconiq Capital, and $70 million for Intellia Therapeutics led by OrbiMed HealthCare Fund Management.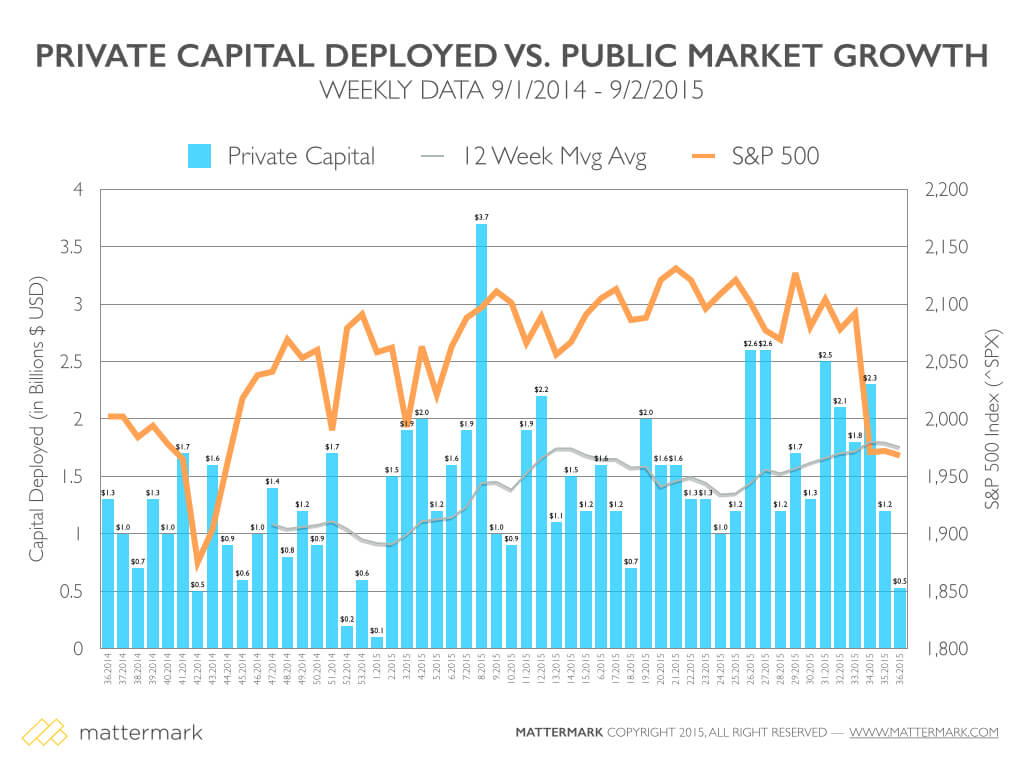 With 21 business days in September (excluding next week's Monday holiday) this puts the overall market on pace to deploy $5.5 Billion this month, and puts startup funding on pace for the second largest quarter of capital deployment of the past 5 years. We have adjusted Q3 pace upward by $300M from yesterday's estimate to reflect this strong early momentum: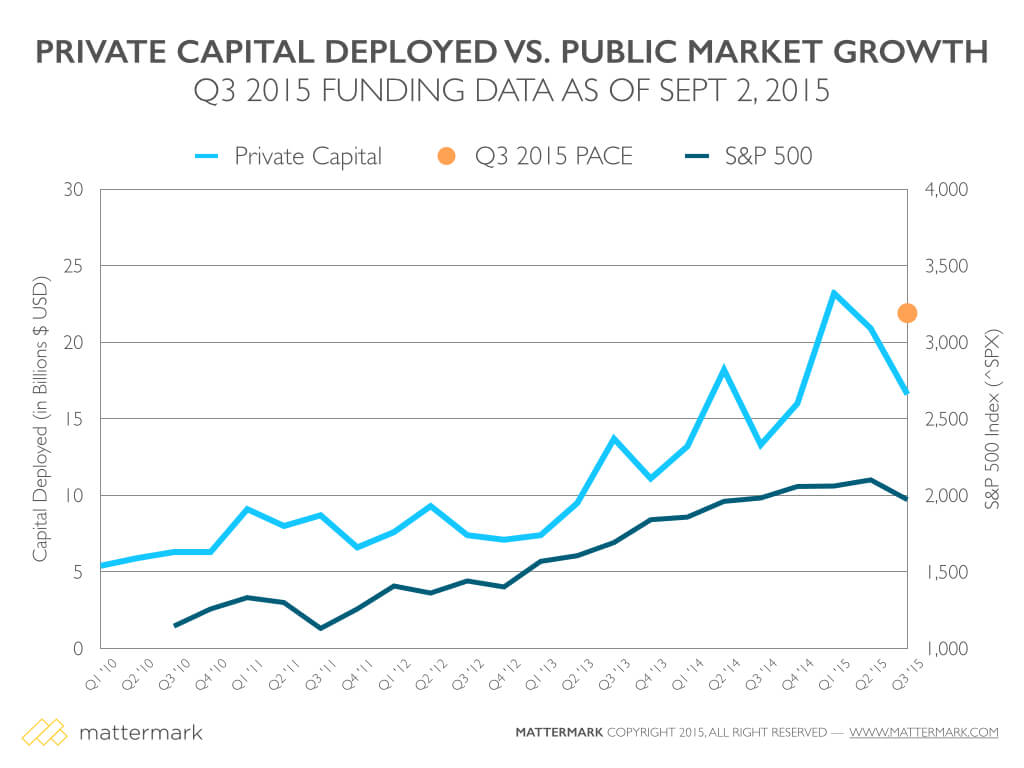 ---
Looking for resources to help you research startups and venture capital? Sign up for a free trial of Mattermark Professional to access the underlying data for these graphs, as well as in-depth profiles of more than one million high growth companies.