Mattermark collects data on more than 1,000,000 of the fastest growing private companies in the world. This report provides a data-driven exploration of startup funding in the United States over the past 10 years. Purchase the report for $99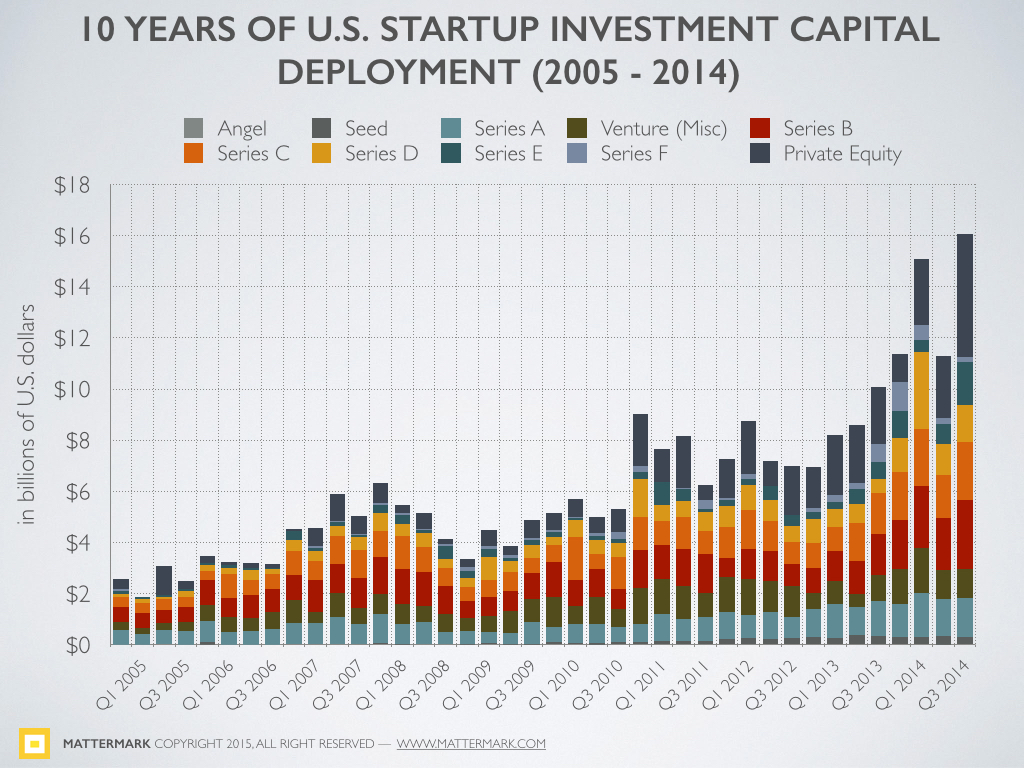 This in-depth analysis will look at data behind trends like the rise of seed rounds that look like Series As, introduction of micro VC and proliferation of the startup incubator/accelerator model, massive private equity deals replacing IPOs, the changes in timing between rounds, round sizes, geographical distribution of investment and much more.
We will also explore the survival, exit and death rates of startups in different regions, industries and specific investor portfolios.
Understanding how businesses are created, funded, grown and ultimately rewarded with sustainability or an exit helps inform the conversations and actions for the coming years, and it is our hope you will read this report and combine it with your special knowledge of your industry, region, role and community as you charge forward into the New Year.