As VC funding levels approach record levels and Q2 comes to a close, Mattermark checks in on Series A rounds. Average round size continued to push higher, thanks to large outlier rounds in companies like NerdWallet ($64M), Ripple Labs ($28M) as well as larger funding amounts for pharmaceuticals.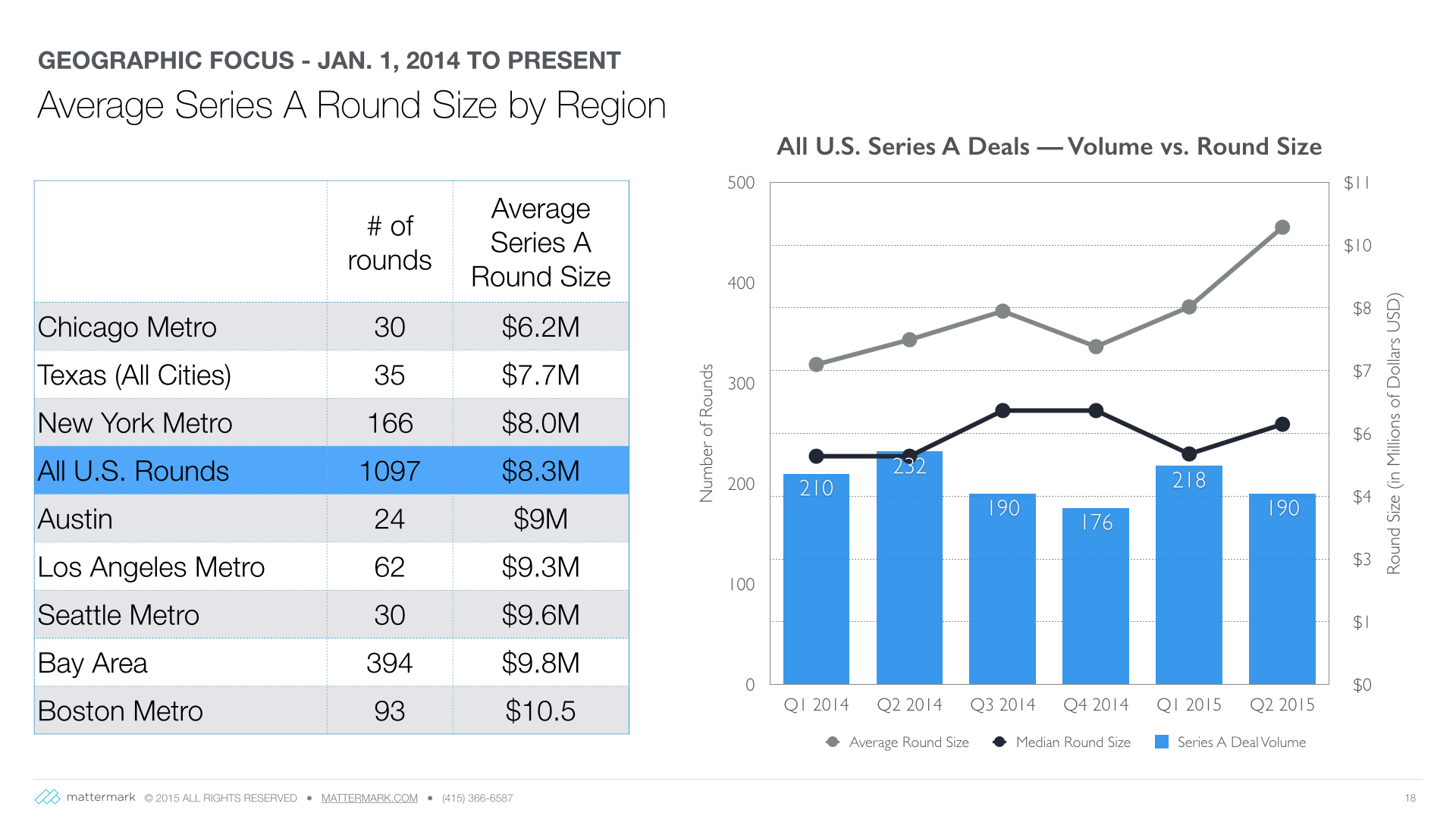 The average U.S. Series A round is currently $8.3M since January 1, 2014 with averages in Austin, Los Angeles, Seattle, the Bay Area and Boston coming even higher. Chicago, Texas overall and the New York metro area trailed the average and other regions had 20 or fewer Series A deals in the past 18 months, and were not included in this analysis.
Geographical Trends in Series A Round Sizes
Over the past 18 months there has been a noticeable increase in Series A rounds sizes, but breaking this out by geography paints a more nuanced picture, with most of the increase still focused in the Bay Area where rounds are most competitive.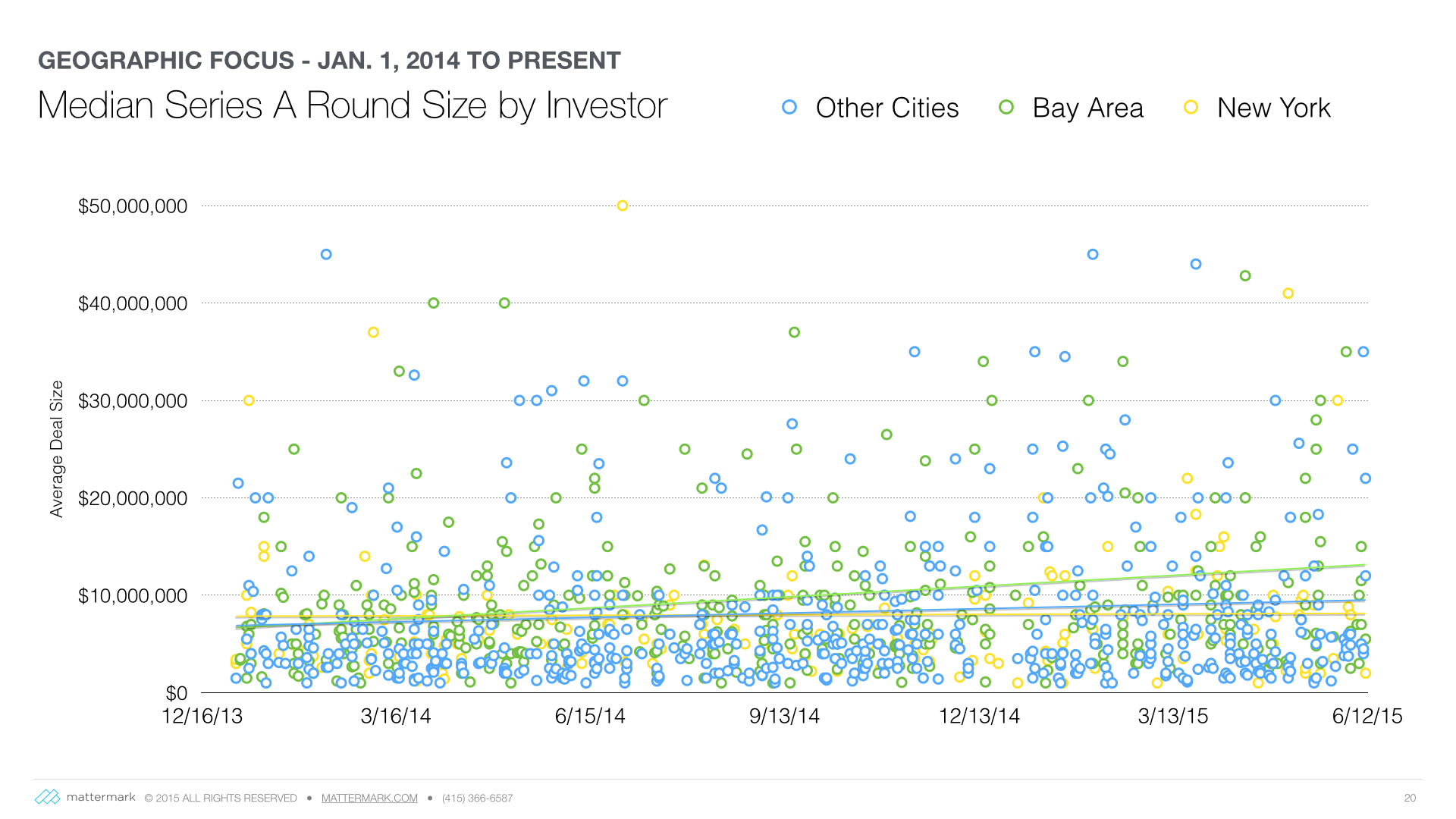 This graph suggests that investors who primarily invest in the Bay Area are under the most pressure to participate in larger rounds, likely driven up by competitive deal flow. A glance at the chart below supports this possibility, with New York and other geographically focused investors making it into the bottom 10 for average round size and big Bay Area players coming in on the top 10.
VCs Writing Checks in the Largest Series A Rounds
To see how this is playing out for investors focused on early stage rounds, consider which funds are among the top 10 lowest and highest average Series A round sizes over the past 18 months. This may be reflective of style, geographic focus, or response to skyrocketing valuations.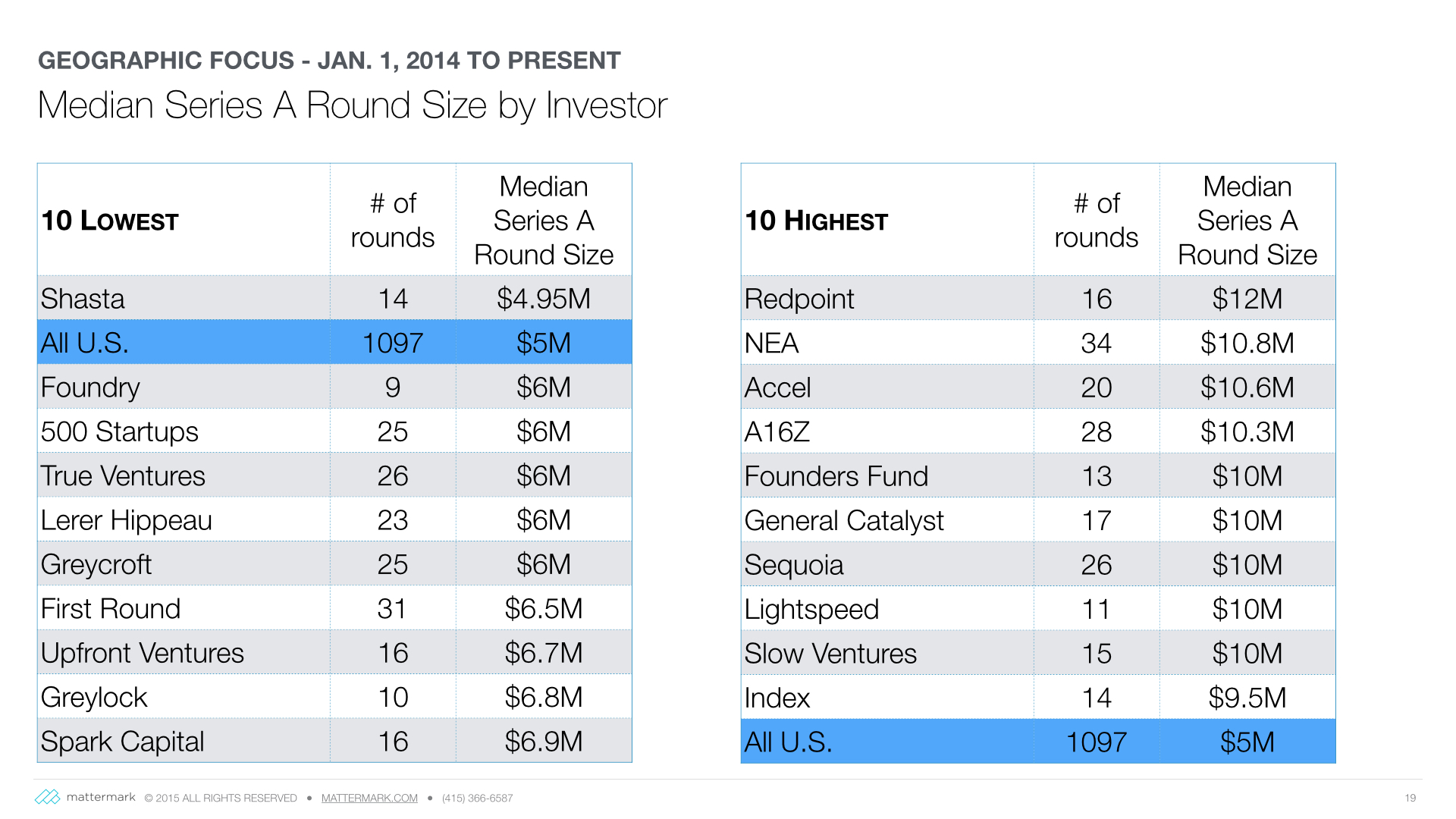 ---
What do you think of Series A round size, valuations and overall market trends of the past 18 months and beyond? Tweet to us with your thoughts, suggestions and requests for analysis @Mattermark.