Editor's Morning Note: Nutanix is now a public company. So far, its first day isn't a disaster!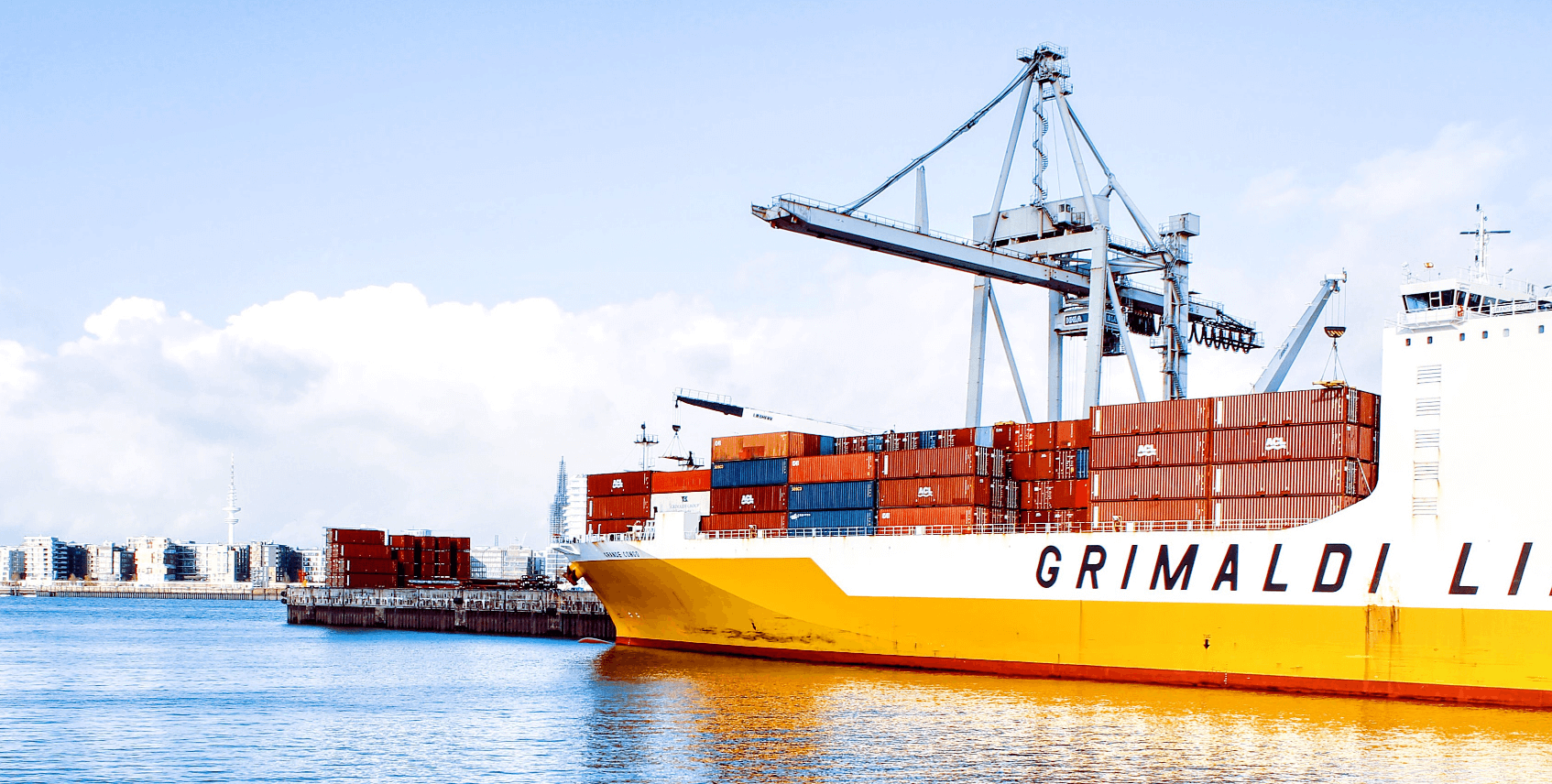 It is not easy to find interesting images of containers.
This morning, shares of Nutanix debuted sharply higher than their IPO price of $16. At current moment, Nutanix equity is worth $29.94 per slice, up $13.94 per share, or 87.13 percent.
The successful IPO comes on the heels of two others last week, a period that saw the debut of Apptio and The Trade Desk.
Nutanix's IPO, however, raised more capital than many other 2016 flotations, making its debut all the more important—would the market accept a larger, unprofitable offering?
Yes, as it turns out, it would.
A Unicorn Down Round, A Unicorn Up Round
Prior to this morning, there was carping in and around the financial community that even Nutanix's second IPO price range would have kept its valuation under where it was back in 2014, when the company accepted a private capital infusion.
But if my napkin-enabled math bears out, Nutanix should be comfortably north of its last private round's valuation now, when factoring in its first day pop.
So the company priced under to get out and then got the bump it hoped for, if not expected, making it now worth quite a bit more than it was yesterday.
IPOs are odd things. Still, Nutanix has greatly increased its own capitalization, provided liquidity to its long-term shareholders and employees, and done something that will help its sales process through increased financial transparency.
It did possibly leave dollars behind in the process. If it had been possible for Nutanix to raise a few more dollars per share, it would have a few more dozen of millions in the bank.
But that implied tax aside, the offering looks as good as it might. Especially after pricing above its increased range. That is slightly hard to complain about.
Still, critics are speaking: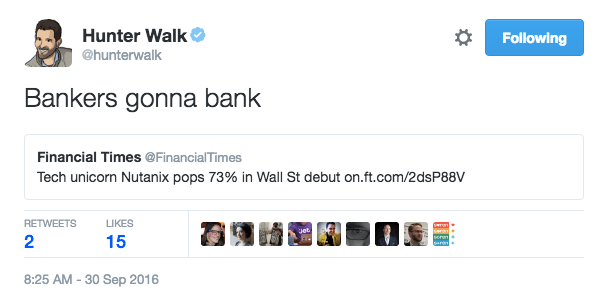 Ask The Investors
This morning, after the first results came in, I spoke with David Blumberg of Blumberg capital, a group that provided early professional capital to Nutanix.
Asked if the day's successful IPO might spur other companies to make the jump into the public markets, Blumberg said that several other companies in his portfolio are eyeing IPOs as a destination. That matters, as it may indicate that the Nutanix offering could help encourage other tech concerns to pull the trigger while the IPO window is open.
I also brought up Nutanix's operational results, specifically asking if the public markets were once again becoming more receptive to companies that pursue a higher growth/higher burn model. Blumberg corrected me by pointing out that Nutanix is actually cashflow positive on an operational basis.
That doesn't discount the company's expanding GAAP net losses, but it does indicate that the firm's core business is healthy.
It's a pretty good rebuttal of my point, so to complete my incorrectness, here's the relevant results from Nutanix itself:

Earlier this month I spoke to Mohit Aron2, previously Nutanix's CTO, about the company's growth curve heading to its IPO. Aron, on the question of capital noted that investors, during Nutanix's earlier days, rewarded growth.
And Nutanix put a lot of that on the board. Blumberg recited most of the following figures from memory during our conversation: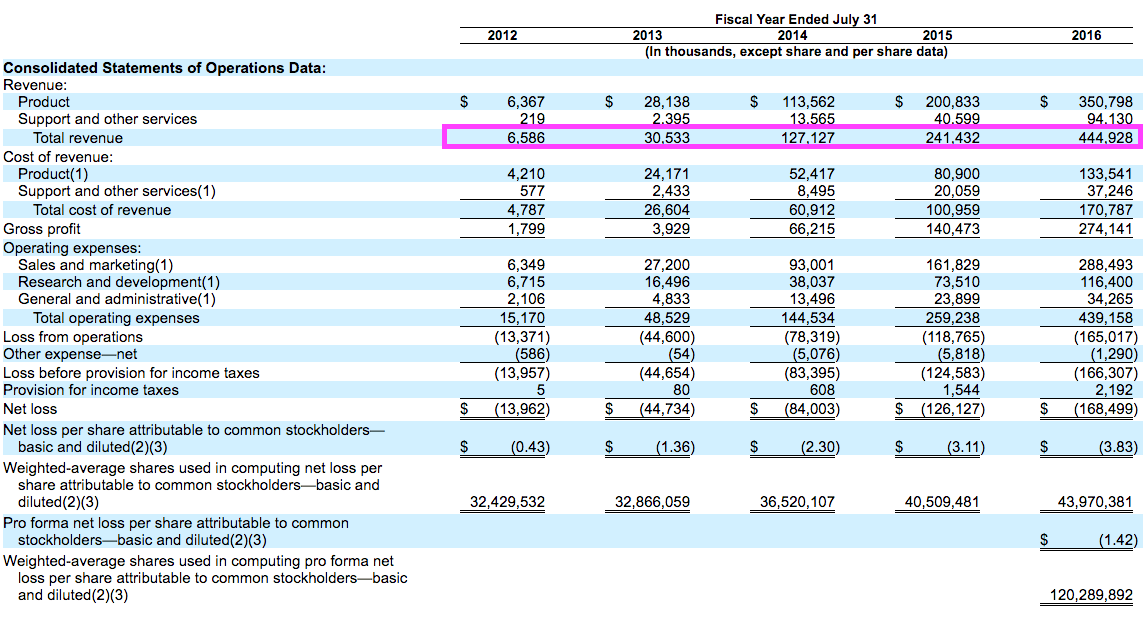 And that's another tech IPO in the bag. We'll keep a close eye on its share price over the next few weeks.
Stay cool.
If Nutanix does well, that is; if the company bombs financially, being public can make it a harder situation.
Join

thousands of business professionals

reading the

Mattermark Daily newsletter.

A daily digest of timely, must-read

posts by investors and operators.