A Beginner's Guide to Modern Sales
In a world filled with business jargon, sometimes it can be hard to understand precisely what someone is talking about. Last year, we shared a beginner's guide to Venture Capital, and we figured it's about time we make one for modern sales.
While this list is not comprehensive of all words and phrases relevant for today's salespeople, we hope it serves as a good foundation for learning about the modern sales era and inspires you to dig deeper.
Always Be Closing Sales
Gabe Villamizar of Lucidchart recommends salespeople understand three crucial fundamental social selling principles and show you the social selling process he implemented for his team in "The B2B Social Selling Framework"
Ramin Assemi of Close.io looks at how to use follow up emails to convert in a variety of example scenarios, and provides templates for 8 types of email follow-ups in "The Ultimate Guide to Follow-up Emails"
SaaS Metrics Survey

Are you ready to raise your next round? Take our survey to help measure and benchmark the metrics vital to a SaaS company's success. Answers will be compiled and sent to participants this summer. Go here to take the survey.
Expand Your Marketing Funnel
Drew Austin of Wade & Wendy compiles insights and strategies from the bot leaders at Reply.ai, TOPBOTS, Kip, and Wade & Wendy on bot user acquisition and engagement, as well as their hopes and expectations for the future of bots in "Bot Acquisition & Engagement Strategies"
Bogdan Zlatkov of Pixel Press highlights the merits of both a quantity-heavy and a quality-heavy approach to content marketing and ties both to their impact on the sales funnel in "How to Improve the Quality of Your B2B Content Marketing"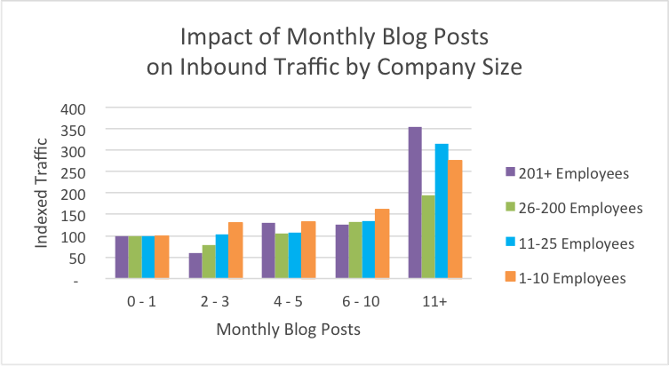 Grow Up and To The Right
Nate Weiner of Pocket details the benefits of how Pocket's sustained smaller size in its early years was formative to its long-standing winning streak in "The Story Behind How Pocket Hit 20M Users with 20 People"
Chris Von Wilpert of Rocketship Agency and Noah Kagan of Sumo shows exactly how Intercom has grown from $0 to $50 million — and how you can use the same principles in your own business in "Peek inside Intercom's Multi-million Dollar SaaS Growth Strategy"
Join

thousands of DOERS

reading the

Raise the Bar newsletter.

A daily digest of timely, must-read

posts on sales, marketing, and growth engineering.
---
Also published on Medium.