Released Mattermark Chrome Extension 1.1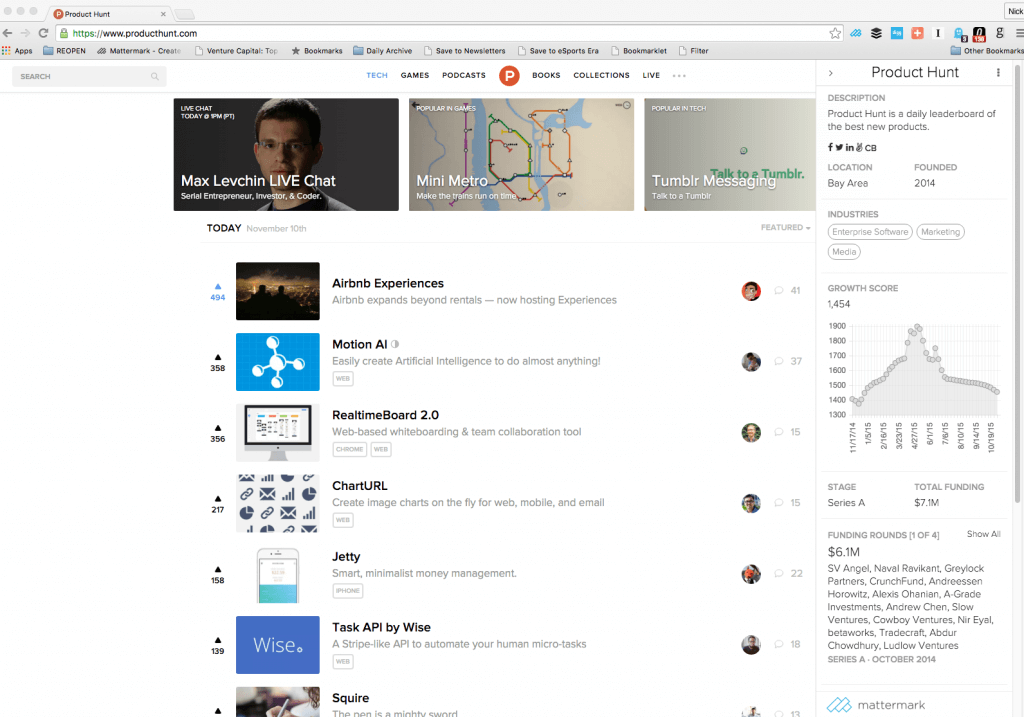 Based on customer feedback, we've made amazing improvements to our powerful Chrome Extension. With the new version, you can:
Interactive Growth Score & Employee Count graph
"View Connections" – use this to see closest LinkedIn Connections to company
View Key People  – CEO, Co-Founders, Executives, etc.
Add a company to Mattermark, if no data is found
Discover company's social profile links
Updated (and fixed) header & menu with: 

Shortcut links to: All Companies, Saved Searches, and Custom Lists, 

Logout link
Expandable funding rounds section (only shows the most recent by default)
Industry tags and investors link to respective searches in Mattermark desktop

---
New Tabbed Search For Startups and Investors
We now display tabs for companies and investors so it can be easier for users to find exactly what they are looking for. Over time, we will also work to make the result set/order better and better, but we think this will be a big step in the right direction. You can use keyboard shortcuts – up/down arrow keys, tab between startups and investors, and press enter to search.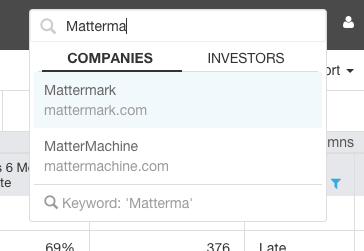 ---
Added 16,500 Company Founding Years
When was Airbnb, Uber, Zenefits, or Slack founded? Now with more than 16,500 new founding dates added to company profiles, you can add the Estimated Founding date filter to your search to surface expanded results.
See the fastest growing companies since January 1, 2009
---
ICYMI: Read Last Week's Product Updates
Last week's product update featured our iOS 9 Spotlight Search integration with Mattermark iOS, a way to calculate estimated startup burn rates, added Shared List Exports to CSV, and more.
Read our blog post that details last week's product updates