General & Administrative
Welcome to G&A, a newsletter produced by the people who lovingly bring you first-person accounts of entrepreneurship, investment and insights from the startup ecosystem in The Mattermark Daily. With the introduction of General & Administrative, our human curation effort continues and we'll be digging deeper into the challenges and lessons learned in facilities, finance, and human resources.
If you enjoy what you read here, please consider forwarding this email.
Submit your office information to be featured in the next issue of G&A. 
Seeking & Offering Space
Alex Lassar of JLL offers a flexible shared Sublet on 3rd St. (between Bryant & Brannan) with desk space for up to 8 people, offered at ~$5,000/ month.Reach out to Alex Lassar for more details on this space.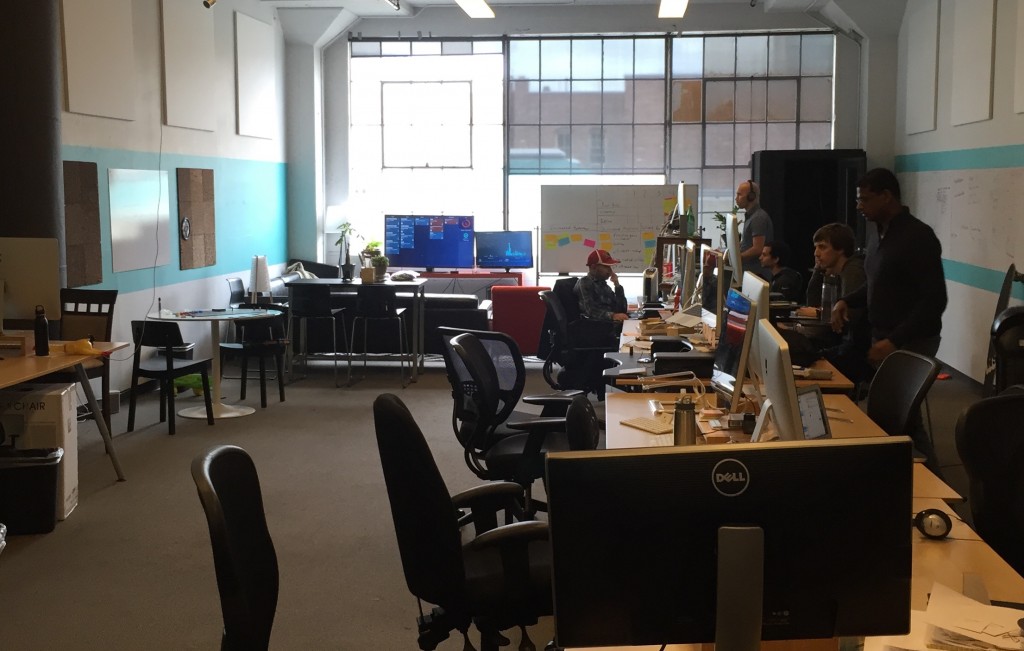 Jack Doherty of CM Commercial is offering a Jackson Square (SF) Sublease. If interested, contact jdoherty@cmcommercialinc.com.
50 Osgood – 2,100 RSF • Available ASAP! • +/- One Year Term • Space Features Open Area, Two Offices, and Kitchenette •  Space can fit upwards of 20 people • Alternative to shared coworking space • Market pricing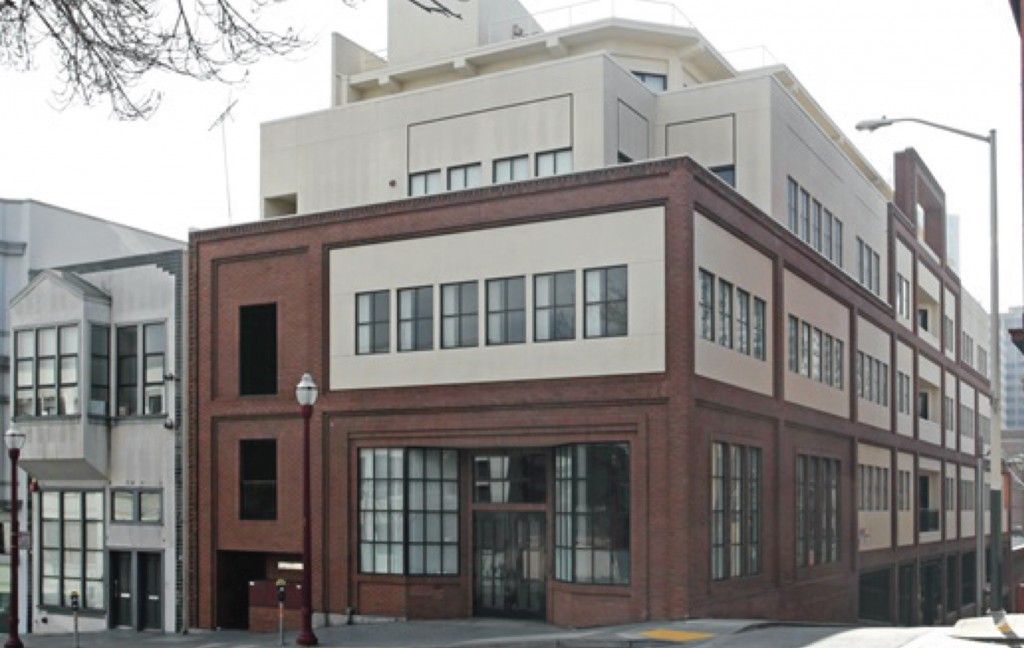 Jude Fulton of Musey is looking for a 400-500 sq. ft. office space in the SoMa or Mission areas of San Francisco. Contact hello@museyapp.com if you have space available.
We've been told that we are pretty quiet, respectful and can come with recommendation. Not a must, but would be great if you allow small, quiet dogs to hang out in the office.
Tim Haines of Respondly is seeking an office space in Palo Alto, 5 desks, with meeting room. Contact tim@respond.ly if you know of available office space.
Space to grow would be ideal. Close to University Ave or California Ave.
Angela Cois of Roomino, a startup that provides travel management software for small teams, is planning new hirings in the following weeks. Reach out to angela@roomino.com
We look for a coworking space for 12 people in SFO. Budget: $300 USD each desk. We'd love to connect with entrepreneurs from travel industry and B2B space.
On the Move
Jeremy Yamaguchi of Lawn Love, an on-demand lawn care marketplace, just moved to a new space.
We're now in a 2,500 sq. ft. office with great flow, views, and plenty of room for activities!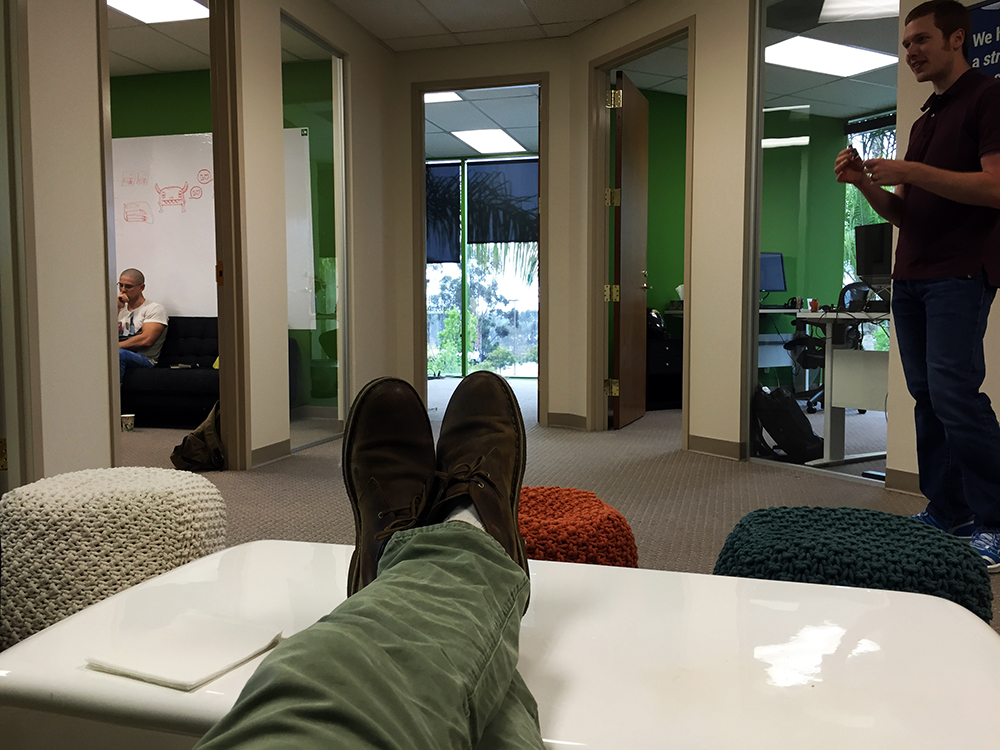 Office Insights
Lydia Dishman of Fast Company – from color to textile to closed doors, here are the strategies for encouraging flexibility and productivity in "How To Design An Office For Maximizing Employee Happiness"
Tomasz Tunguz of Redpoint Ventures reviews Orbiting The Giant Hairball, a book by Gordon Mackenzie, about the internal workings of a company and how process and prioritization are important, but should be balanced in "A Very Unusual Book About Startup Culture"
Laurence Morgan of CBRE shares their report "Scoring Tech Talent", which reviews economic and real estate growth in 50 U.S. Markets.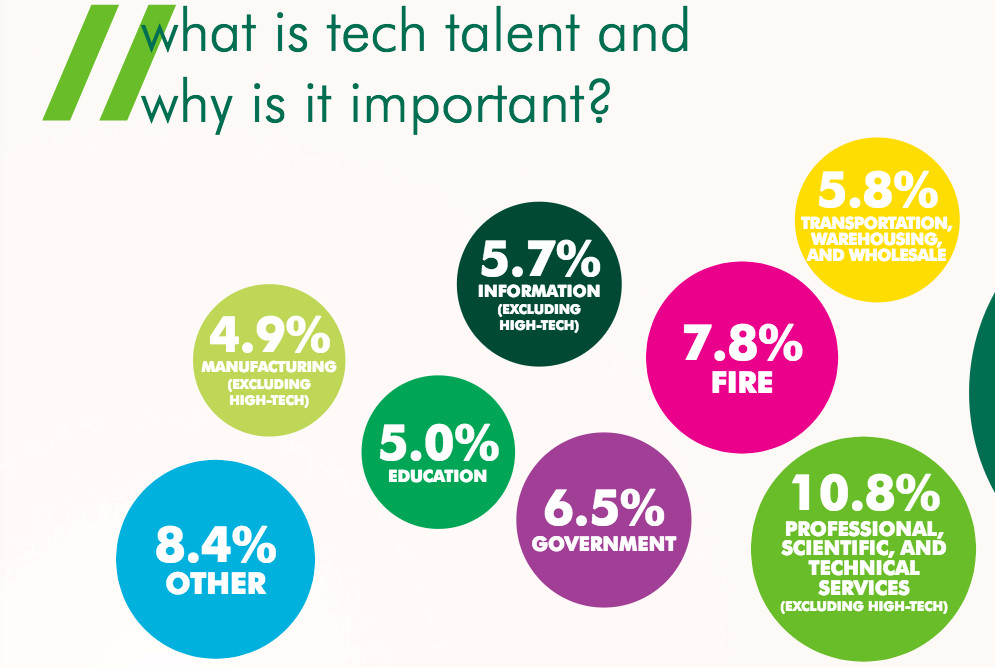 Welcome Wagon Perks!
Starting up is hard, and we're looking for vendors who would like to offer "welcome wagon" perks to companies who announce they've moved into new office space in future issues of G&A. Contribute what you can — discounts, freebies, etc. are all appreciated!
We'd love to feature your product in our community. Submit your perk.
Fiestah helps everyone plan events in less time and with less stress. We're building a simple platform to help event organizers and vendors collaborate, transact, and manage logistics together. Contact Fiestah for a $50 credittowards your next event.
Skillshare, is a learning community for creators with over 1,000 online classes in design, business, photography and more. Trial Skillshare Premium, free for 30 days.
Framebridge, makes custom framing easy and affordable. Select from our curated collection of frame styles, upload or mail in your art (all shipping is free) and receive a finished masterpiece, ready-to-hang. We can offer your employees 20% off their first Framebridge purchase and provide discounted pricing for office framing purchases. Contact Matt Carrington to redeem.
Le Tote "Members of Le Tote choose the styles they want delivered to their office, they wear them, skip laundry and send back so they can get their next tote delivered in a few days. We're happy to make wardrobe decisions easier for women at hectic startups!" Use the code: WAGONPERKS – for 50% off your first month.
Managed by Q, provides office cleaning and other smart services to help your office operations run smoothly. Q has an exceptional cleaning staff, handymen on-demand, and manages your supplies so you never run out of anything, all visible through your Q Dashboard on an iPad installed in your office for free. Sign up for a free deep clean of your office
Cloudpeeps, matches you with the best marketing, social media, content and community freelancers (ongoing and short-term jobs) to help grow your audience and business. Use code 'mattermark' for $50/credit off your first job or 10% off your first three-month fixed-priced package.

Subscribe To General & Administrative