What happens when you Mattermark the Pioneer 250?
Last week, we came across Li Jiang's thoughtful piece ("Global Silicon Valley Pioneer 250") about the next 250 unicorn companies. In it, he lists the Pioneer 250 candidates – a collection of startups and growing private companies that have the potential to yield billion dollar valuations sometime in the near future.
We did a quick analysis using Mattermark data, and here are the results.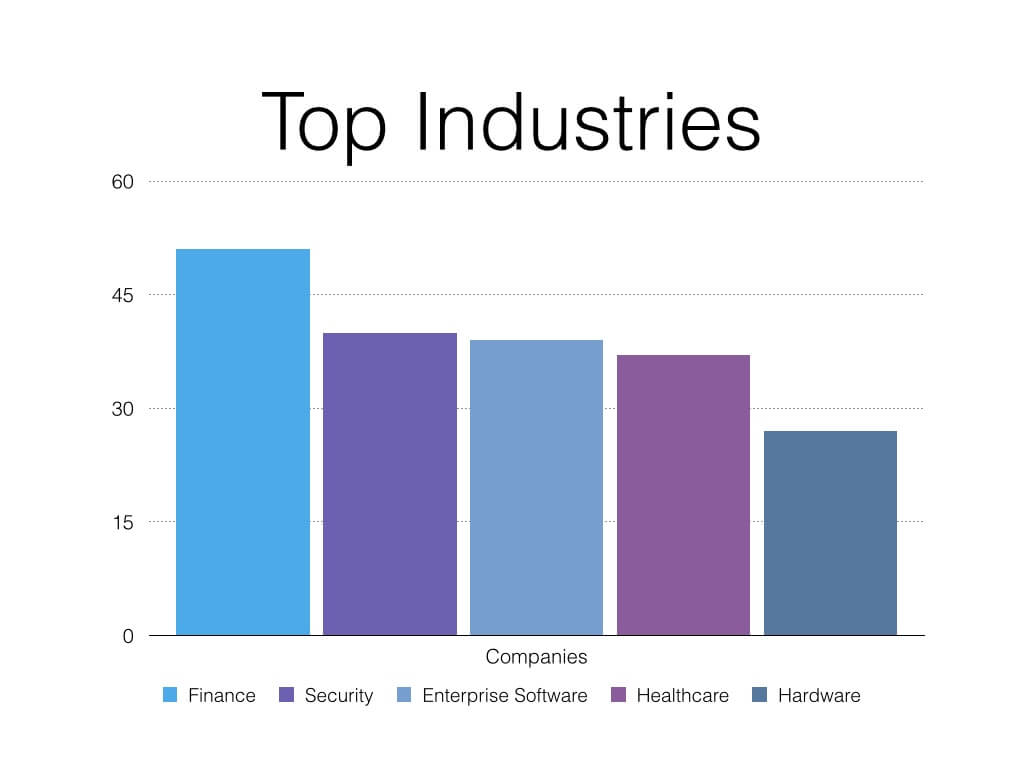 Read the rest of our analysis on the Pioneer 250's unicorn predictions.
From the Investors
Ben Horowitz of Andreessen Horowitz honors Andy Grove of Intel with the 2015 Legendary Leader award for his 'contributions to others' innovation and success' in "The Man Who Built Silicon Valley: A Tribute to Andy Grove" (video)
Li Jiang of GSV identifies the 250 private companies he believes are poised to become the next unicorns of the world in "Global Silicon Valley Pioneer 250"
Chris McCann of Greylock Partners publishes his notes from the latest Cs183C class taught by Michael Dearing of Harrison Metal with a Q&A by Reid Hoffman in "Class 3 Notes Essay – CS183C Technology-Enabled Blitzscaling Course"
Patrick Meenan of Arthur Ventures loves when startups he's invested in have a slow burn rate and explains why in "What VCs Think When Startups They Fund Don't Spend Their Cash"
Aaron Harris of Y Combinator reminds founders to find balance between using 'I' and 'we' when building a startup and creating a company culture in "I and We"
From the Operators
Chris Muir of Underdog shares how his team has lasted 16 months as a bootstrapped startup and things they've struggled with in "Lessons from Sixteen Months of Bootstrapping at Underdog.io"
Nathan Bernard of Lrn sheds light on the current trend of micro-learning and why he thinks now is the right time for it in "Google, Micro-Learning & the Future of Education"
Sophia Dominguez of All Things VR highlights her biggest takeaways from Oculus Connect and looks to the future in "What Happened at Oculus Connect and Why You Should Care"
Ishaan Chugh of EagerPanda provides an introspective response on Quora about the current status of his company and why they haven't launched in "Is EagerPanda Dead?"
Marc Barros of Contour outlines the key traits of building a 'winning and repeatable startup recipe' in "Finding Your Recipe"
Chase Garbarino of VENTUREAPP dives into how to determine employee compensation and equity allocations, developing onboarding, training, and more in "How to Hire Top Talent & Scale Your Startup's People Process [Part II]"
Join Mattermark at the Pioneer Summit in Silicon Valley, October 7-9
Our co-founder Andy Sparks will be leading a discussion on the current venture capital and investment landscape with leading investors including Mike Maples (Floodgate), Jules Maltz (IVP), James Joaquin (Obvious Ventures). The Pioneer Summit will host 100+ speakers and the startups presenting at the Summit have collectively raised over $4 billion in funding.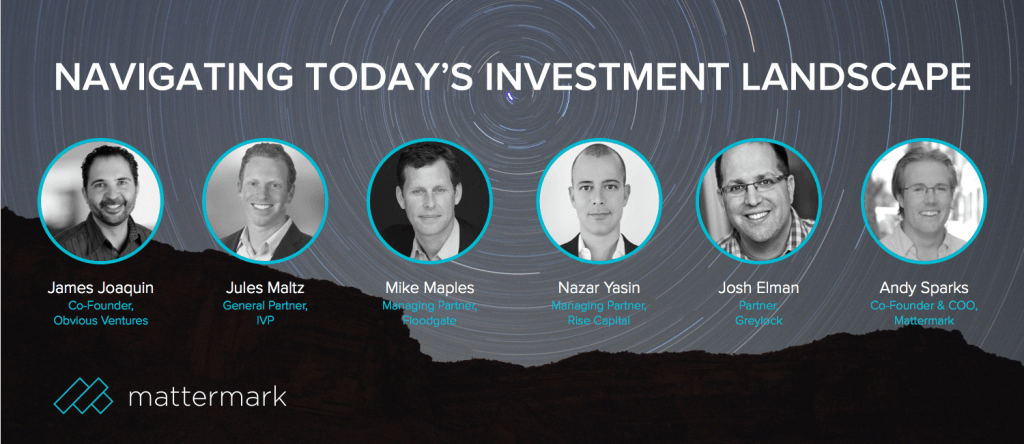 To learn more and register, visit pioneersummit.com