From the Investors
Tomasz Tunguz of Redpoint Ventures notes a 45% drop in forward revenue multiples in two years for public SaaS companies and dissects the impact on private companies in "The Downward Pressure of Public Markets on Startup Valuations"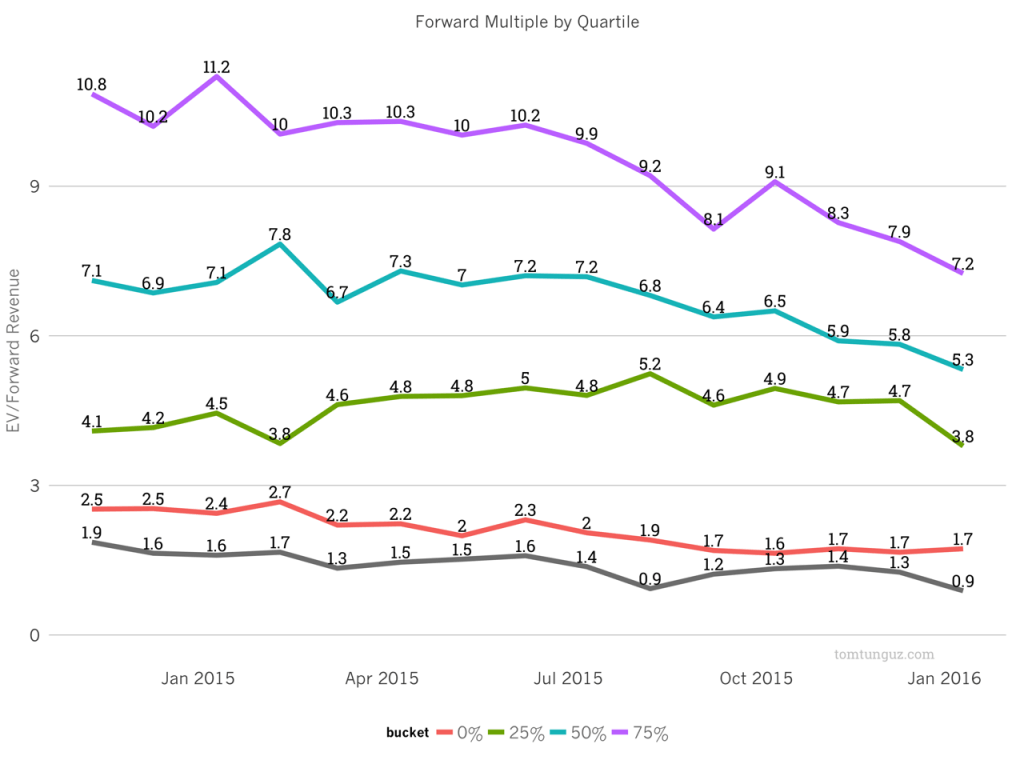 Angel Investor Jason Calacanis claims the private and public markets are being super cautious, and the 'free money and uncapped notes party' is over in "The Controlled Deflation of the Bubble is Almost Complete"
Lee Hower of NextView Ventures expounds on why companies and investors 'binged on growth alone' in 2015 and there is a new focus on business fundamentals in "Seduced by Growth, But Terminal Scale Still Matters"
Christine Tsai of 500 Startups joins Nick Moran of New Stack Ventures to cover the climate in VC for underrepresented minorities, how to build more diverse firms and portfolios and more in "Ep 61: Diversity in Venture Capital, Part 1"
Mark Suster of Upfront Ventures details vertical audiences for video content and announces Mitu Networks' new $27 million round in "Why the Next Generation of Online Video Companies Will Be Vertical"
From the Operators
Mike Preuss of Visible offers a model for startups to calculate and better understand their total addressable market in "Modeling Total Addressable Market"
Todd Hoff of Possibility Outpost gives a stage by stage map for startups to prepare their AWS for scalability in "A Beginner's Guide To Scaling To 11 Million+ Users On Amazon's AWS"
Joah Spearman of Localeur outlines the strategy he used to pitch and raise funding from a diverse set of sources in "How I raised the first $1 million for our startup without VCs or AngelList"
Ben Thompson of Stratechery discusses the future of electrically-powered self-driving cars and what will drive the revolution in "Cars and the Future"
Sasha Laundy of Polynumeral contemplates the balance of 'prevention or promotion modes when building a startup' in "Avoiding Failure vs Pursuing Success"
Straight from our friends at General Assembly, get a weekly dose of career-related stories, events, and advice to inspire and inform your next professional move. This week's big idea? Personal branding: How to identify and cultivate your own to unlock a wealth of opportunities.
Take a look at the articles and videos they've curated, and start telling your story.
How is the PC market faring, and should startups spend time and energy trying to reach it? Mattermark took a trip through the most recent data to see if PCs are as dead as we have been told.
Here's the post by Alex Wilhelm, Editor in Chief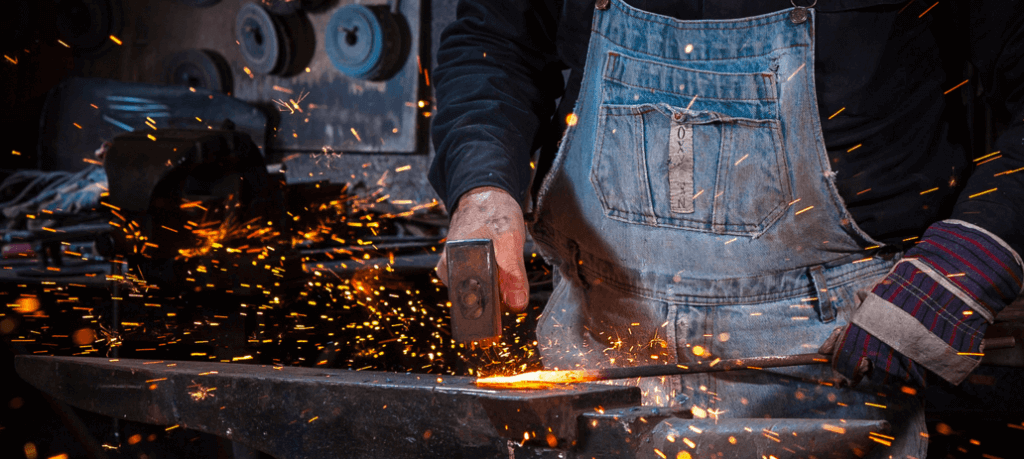 Not subscribed?