From the Investors
Amit Mukherjee of New Enterprise Associates discusses what makes the Series A unique and how deal competitiveness and risk play a factor in round size in "What Size Series A Round Can You Expect to Raise?"
Sammy Abdullah of DAN Fund assesses how publicly traded SaaS players use debt in order to establish a benchmark in "How Much Debt Should a SaaS Business Have? Almost None"
Steve Schlafman of RRE Ventures shares teachings and lessons from a recent venture capital bootcamp in "A Bunch of VCs Went on a Retreat. Here's What Happened"
Mahesh Vellanki of Redpoint Ventures continues his discussion on healthcare by dissecting Obamacare and healthcare reform in "Here's What You Need to Know About the Affordable Care Act"
Nisa Amoils of New York Angels takes a look at the present and future of automation in the manufacturing, food service, and automobile industries in "Autonomous Tech Has It's Moment"
Shahin Farshchi of Lux Capital examines what the new breed of deep-technology startups is doing differently in "What Deep-Tech Startups Today Are Doing Right, and What They Can Learn From Their Predecessors"
From the Operators
Wilson Hung of SumoMe walks through examples of how to approach marketing with a systematic framework in "The Scientific Marketing Strategy Behind Exponential Growth"
Will Freiberg of Mesosphere chats about his personal experience of growing a business and sales team from the ground up in "How Mesosphere Built a Business Around Open Source Software" (podcast)
Brian Scordato of Tacklebox Accelerator uses an example of two New York City bagel shops to showcase the paradox of choice in "What Every Startup Needs To Know About The Psychology Of Choice"
Tracy Chou of Pinterest shares her story of sexism in Silicon Valley in "'I Had So Many Advantages, and I Barely Made It'"
Matt Galligan of Circa dives into the various subtypes of "chatbots" in "'Bot' is a Hilariously Over-Simplified Buzzword. Let's Fix That"
Kevin Krauth of Orderly Health reflects on the burden of fears carried by founders in "Carrying the Weight: The Emotional Reality of Being a Founder"
Checking In On The Great Intramural VC Unicorn Bet (read more)
Two rich people once bet one another on how fast one of them will get richer. Mattermark's Alex Wilhelm checked in on the progress of the wager.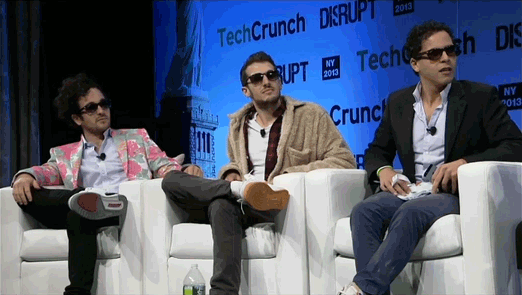 It Starts With Yes
Data is power. It gives us clues into what people do, what they want, and what they absolutely can't live without—and helps us act on it. In fact, data is what powered this final issue of Start With "Yes." We've listened to your clicks from all around the world to curate the most read articles by our global GA community. Rediscover your favorites, from the programming languages that will make your resume golden to the historical figures who knew how to hustle, and enjoy The Best of "Yes."
Join

thousands of business professionals

reading the

Mattermark Daily newsletter.

A daily digest of timely, must-read

posts by investors and operators.