From the Investors
Bill Gurley of Benchmark argues that tech startups are overvalued, profits are underrated, and a bust is coming in "VC Bill Gurley Tries to Bust the Bubble"
Fred Wilson of Union Square Ventures expresses how 'irrational economic behavior from investors' can have a positive impact on their portfolio in "Power Law and the Long Tail"
Thomas Grota of T-Venture Holding offers his perspective of European startup hubs and believes 'US VC firms have a lot to learn' in "Hitting a Winner in Europe – The VC Road to Success"
Alida Miranda-Wolff of Hyde Park Angels helps entrepreneurs learn what options exist for term sheets in "Understanding Your Term Sheet Options"
Christine Tsai and Dave McClure of 500 Startups takes a moment to show gratitude for their journey over five years of building 500 Startups in "Grateful, Not Dead"
From the Operators
Michelle Wetzler of Keen IO details specific roles that make up an analytics team and their recommended outputs in "Roles & Responsibilities of a Successful Analytics Team"
Andy Dunn of Bonobos declares that every single thing going wrong at a startup is the CEO's fault and advises how to embrace it in "It's All Your Fault"
Sam DeBrule of Mattermark dissects the benefits for both Apple and Postmates in their recent distribution partnership in "The New Deal: Apple + Postmates"
Dharmesh Shah of HubSpot outlines the plan he's used to make his life and work, dramatically better in "Do Fewer Things, Better"
Kim Scott formerly of Google shares a simple tool for ensuring that your team gets the right kind of guidance in "Radical Candor – The Surprising Secret to Being a Good Boss"
The Outcome Mind Trap – A Startup Business Lesson from the Battlefield
This is a guest post by Robert Seo, Cofounder and CEO of Slidejoy
In this post, Robert Seo shares how his time in the military helped him learn how to avoid what he calls the "outcome mind trap", in order to help his team focus on actions, not desired outcomes.
The Fastest Growing Startups With <$10M Raised In 8 Startup Cities
With a simple search in Mattermark, we found the fastest growing startups that have raised less than $10 million in Atlanta, Austin, Boston, Boulder, Chicago, Detroit, Portland, and San Diego. The results are a mixed bag of startups in various industries, team sizes, business models, and more.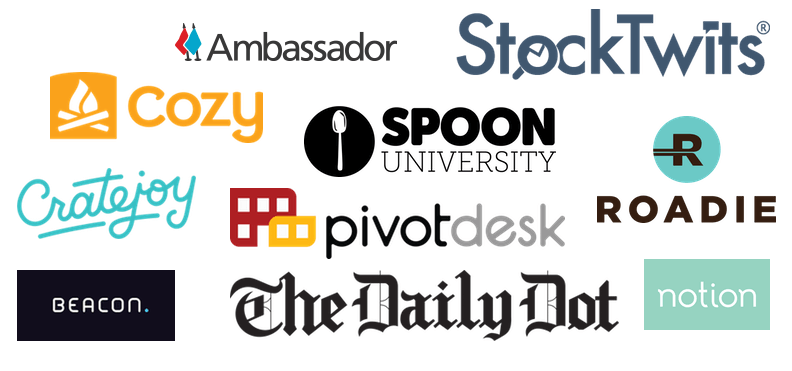 Not subscribed?