From the Investors
Josh Elman of Greylock Partners shares his thoughts on how founders should approach building on platforms and how they can get the most out of them on the way to building an enduring company in "Building to Independence on Top of Other Platforms"
Tomasz Tunguz of Redpoint Ventures explains how pricing evolves as a startup's product matures, its brand solidifies and its team coheres in "What Pricing Implies About Product Market Fit for Startups"
Nic Poulos of Bowery Capital walks through the common issues he sees in scaling sales and provides some effective solutions in "What Investors are Looking for: 5 Suggestions for Sales Teams"
Michael Moritz of Sequoia Capital gives his take on how to build a company that repeatedly innovates and stays at the top of its industry for decades in "Maintaining Success for the Long Term"
Carlos Espinal of Seedcamp covers the various forms of 'validation & traction' that you can leverage in conversations with potential future investors in "Growth and Traction for Fundraising"
Mahesh Vellanki of Redpoint Ventures discusses the industry potential for Virtual Reality and its core applications in "How Big Can Virtual Reality Be And Who Will Benefit?"
Frank Chen and Mike Paulus of Andreessen Horowitz talk about the possibilities for new and better insurance and which technologies and trends are driving it in "Reinventing Insurance" (podcast)
---
To receive this and bonus content in your inbox:
---
From the Operators
Ian Hathaway of the Brookings Institution tackles some of the confusion around startup accelerators by laying out a clearer picture of what they do, and how they differ from other early-stage institutions in "What Startup Accelerators Really Do"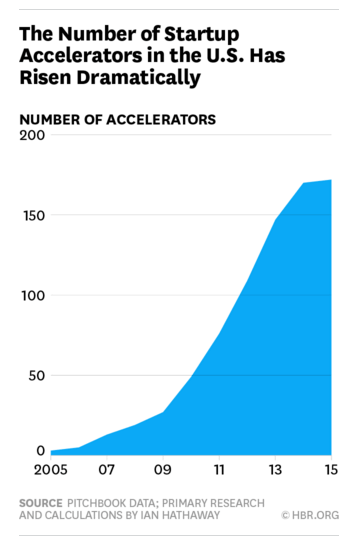 Aron Grossman of Cleanshelf describes some tactical strategies on how to control your company expenses in "#FeelTheBurn: Strategies to Control Costs in the Current Startup Environment"
Nir Eyal of NirAndFar.com takes a look at how startups manufacture desire by guiding users through a series of experiences designed to create habits in "How to Manufacture Desire"
Ellen Chisa of Lola offers her best advice on when to quit and say no, and how to use the space this creates to do what truly matters in "The Magical Benefits of the 'Quitter's Mindset'"
Ted Livingston of Kik outlines how bots will open up new and giant opportunities for consumers, developers and businesses in "The Future of Chat Isn't AI"
Brett Bivens of Visible compares and contrasts Mark Suster's 2016 VC survey with his own to build a more complete view of sentiment in the early stage market in "What do VCs really think?"
Marcus Estes of Chroma expands on the new SEC regulations that may blur the distinction between public and private markets in "Public and Private Markets, version 2.0"
The Coming IPO Traffic Jam (read more)
There are so many unicorns, and so few IPOs. Where does that put your favorite startup? The answer could be a downround.

---
To receive this and bonus content in your inbox:
---