From the Investors
David Skok of Matrix Partners visualizes the 2016 SaaS Survey Part 2 results including application delivery methods, operational costs, churn, and more in "2016 SaaS Survey Infographic"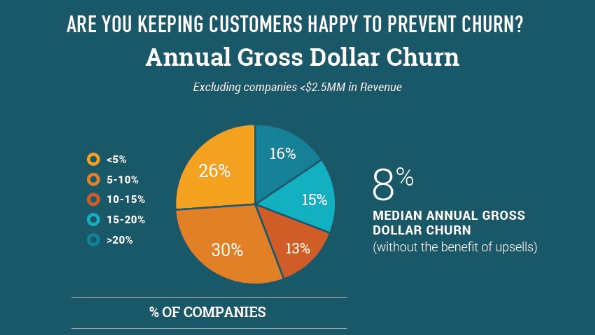 Sammy Abdullah of Blossom Street Ventures looks at 79 tech IPO's to determine the levels of ownership of both founders and investors in "The Median Level of Founder Ownership at Exit"
Joanne Wilson, an angel investor, suggests that some founders may be better off not scaling, but building a business without raising capital with a price tag on it in "Not Everyone Has to Scale"
Tytus Michalski of Fresco Capital notes that a downward spiral for incumbents can begin anytime as the number of startups grows and gives solutions for improving corporate innovation in "Corporate Innovation: Beyond Predicting the Future"
Ash Rust of Trinity Ventures explains the pros and cons of different pricing strategies in "Which Pricing Model is Best for your Startup"
From the Operators
Caroline Fairchild of LinkedIn publishes the key findings from 600 survey responses from startup investors and founders across industries in "Investors and Startup Founders Think Tech's Diversity Problem Will Solve Itself"
John Saddington of Pinpoint offers a few thoughts on building new (developer) communities and shares 3 principles that have helped guide his work in the past in " Building a (Developer) Community from Scratch"
Josh Carter of BrightWork reflects on how he was able to be committed to Techstars and, at the same time, not lose focus on his business in "Managing Your Time During an Accelerator"
Josh Smith of Code Corps expands on the risk management process and how to mitigate risks in "Lower Your Startup Risk With This Template"
Susan Su of Reforge sits down with Casey Winters to unpack the metrics that really matter at Pinterest, the right way to run experiments and deal with failures, and why 90% of SEO is wrong in "Growth, Retention, and Experiments"
Kelly Winter of Sortable and Dan Bruce of FunnelCake uncover why putting yourself into a salesperson's shoes will make you a better marketer in "Sales and Marketing's (Dysfunctional) Relationship"
Yes, valuations are down. And yes, down rounds are up. But it's the startups hunting for a Series C that you should really feel sorry for.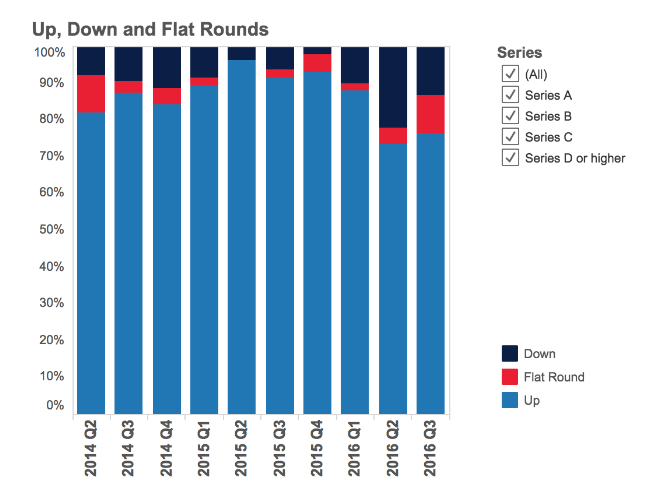 P.S. Can We Send You An Email?
Join

thousands of business professionals

reading the

Mattermark Daily newsletter.

A daily digest of timely, must-read

posts by investors and operators.