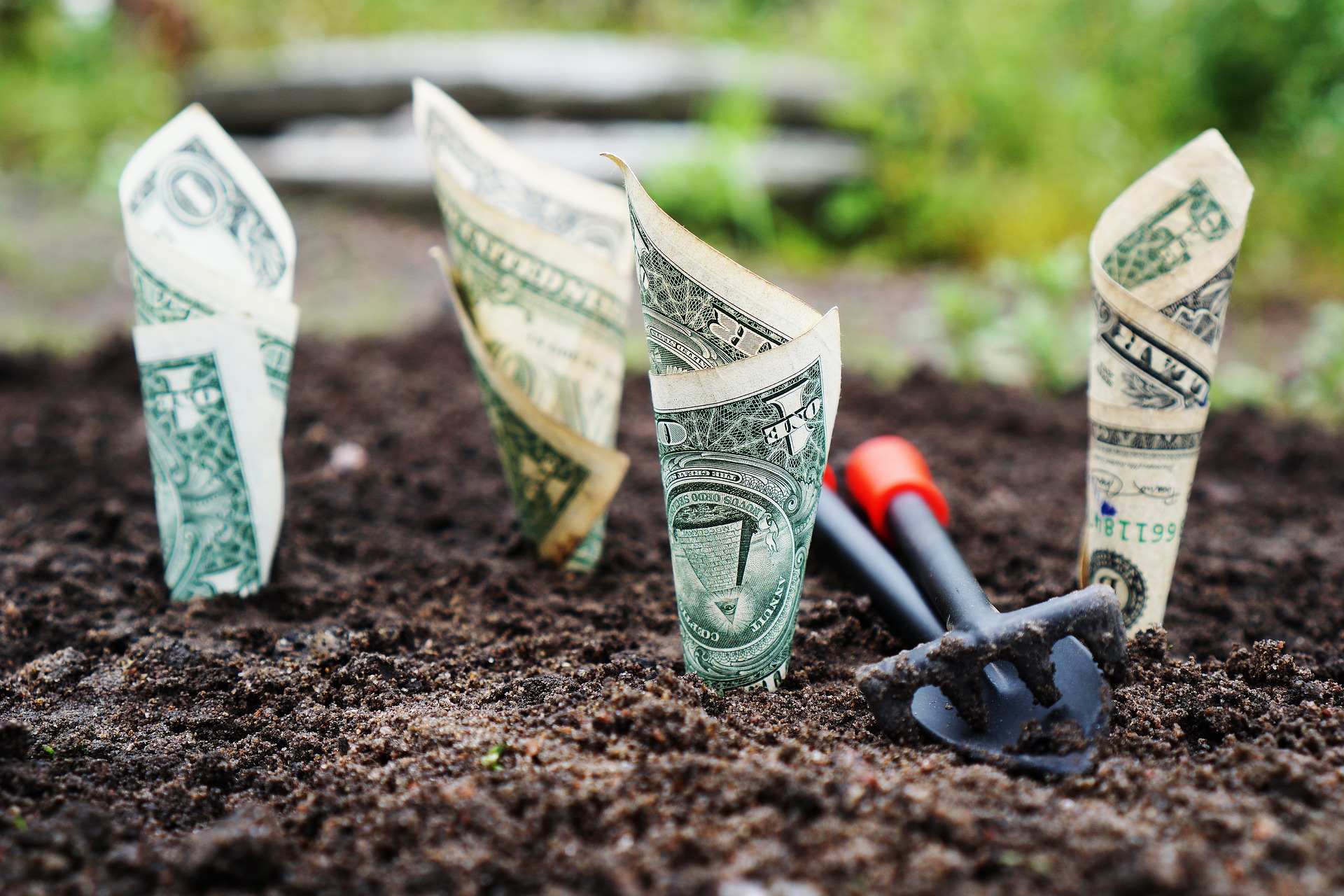 Just three years ago, the food delivery business started to take off, with more than $1 billion VC investments. Back then, Grubhub and Just Eat were the main players in the space, and today there are more than 7,000 consumer-facing food e-commerce companies.
In the past month, we've seen a myriad of acquisitions, funding rounds and IPOs. Amazon acquired Whole Foods for $13.7 billion, and Blue Apron has begun pitching an IPO to raise more than $500 million. On top of that Nestle backed Freshly with a $77 million Series C round, and Delivery Hero is looking to raise $1.1 billion in an IPO.
Whether a company closes a round, gets acquired or goes public, this new funding often spurs company growth. With company growth comes an appetite — and the budget — for new tools to help accelerate product development, close deals and increase customer loyalty. As a sales rep, your product likely fits into one of those categories. Sales teams should stay on top of the latest funding news to identify the right moment to reach out to prospects when they have the budget and need for your product.
Data-Driven Prospecting for Food E-commerce Companies
When an industry like food e-commerce is on fire, it's wise for SDRs to take a big picture look at companies in the space to identify good prospects that have the budget to invest in your product. These are the top 10 food e-commerce companies ranked by the Mattermark Growth Score.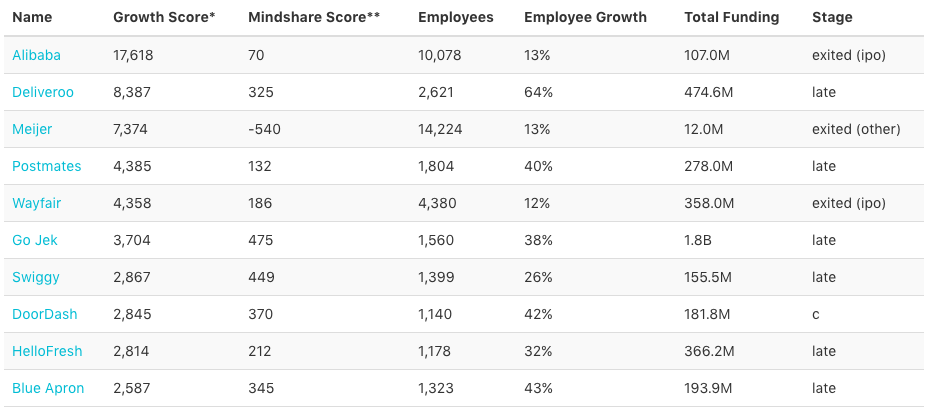 Funding data is helpful for filtering companies that align with your ideal customer profile. Here are a few ways SDRs can use funding data for prospecting:
1. Funding Amount
Companies that recently raised a round of funding or were acquired are prime prospects since they have the budget and need for new products. With data-driven tools, SDRs can see that Deliveroo and Postmates are the top two food e-commerce companies that have raised more than $100M in their last funding round. By filtering based on funding amount, sales teams can gain insight into companies that match their ideal customer profile.
2. Late Stage With Recent Funding
If late stage companies are your target customers, you can search for companies in Series C or late stage. SDRs can add a filter for companies that have received funding in the past six months to target ideal prospects. In the food e-commerce space, Go Jek, Swiggy, Instacart, ezCater and Feaso are the top results.

3. IPOs  
When a company files an initial public offering with the Securities and Exchange Commission, they are entering a more mature market and are often held to higher standards since their financial and business information is public. Predicting IPOs can be tricky, so it's best to merely keep an eye on the news and be ready to reach out when a company files its documentation.
Let's take a deeper dive into Blue Apron, which has an expected IPO of June 29. It's a late stage company with a growth score of 2,587 and $194 million in funding. The company may IPO at a price between $15 and $17, which would land the value around $3 billion. Blue Apron's revenue has increased 10 fold from $77.8 million in 2014 to $795.4 million last year, and its growth is typical of mature companies that hit a $1 billion run rate. Its gross margin is 31 percent, which for comparison, Amazon's gross margin is 37 percent. While it may be tempting to merely look at revenue as a measure of success, it's important to consider all data points.
With the right data at their fingertips, sales teams can spend more time targeting prospects that match their ideal customer profile when they have the budget and need for their product, and less time blindly reaching out to companies.
---
Also published on Medium.