Editor's Morning Note: GoPro is cutting staff and ending its media attempts. What can history teach us?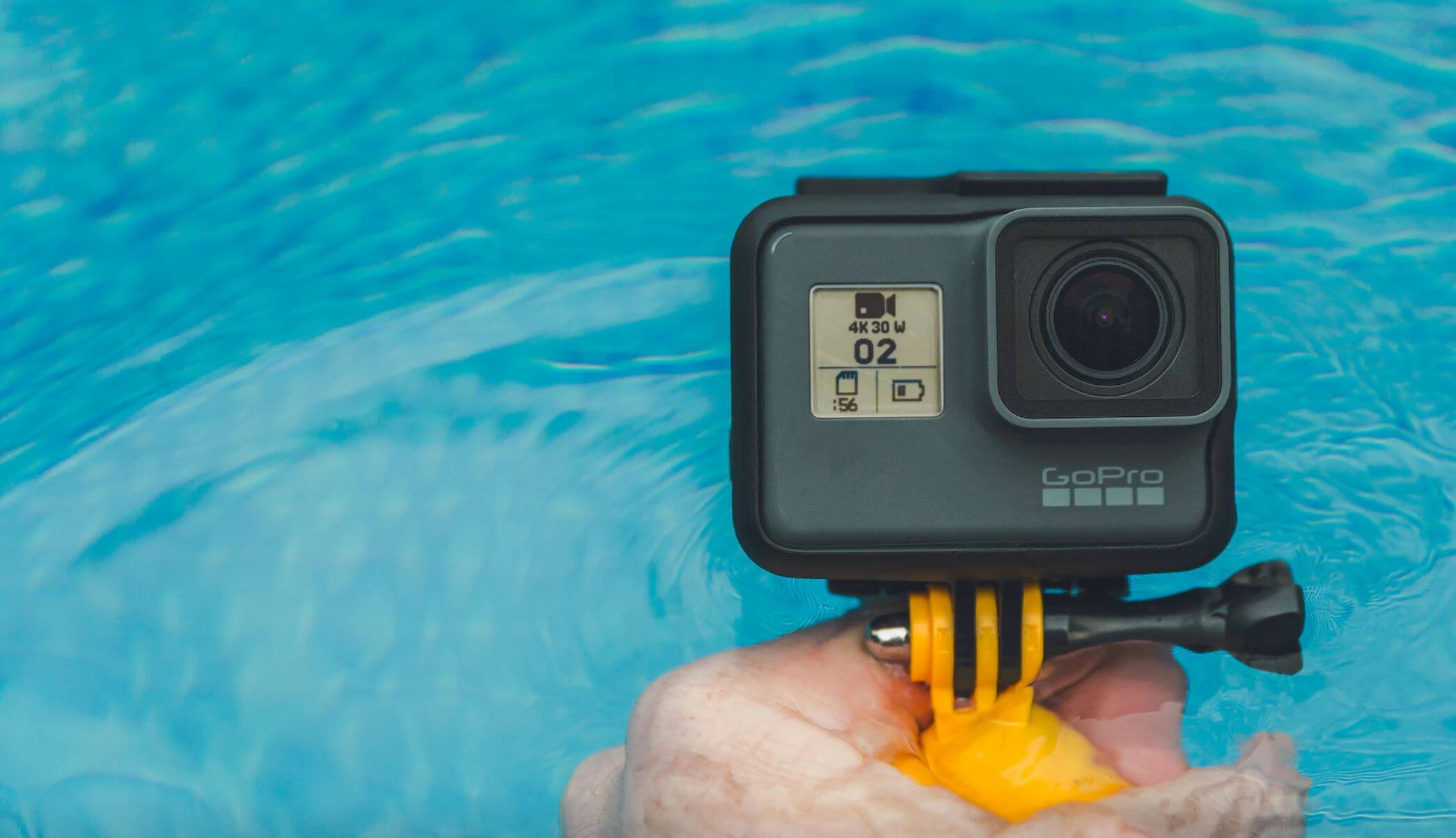 GoPro, a camera company that is publicly traded, has seen its share price fall as it declines into unprofitability. Once trading over the $85 mark, GoPro is now barely a dime over $10—a price that includes the announcement that GoPro will cut staff and end its media efforts. In addition, GoPro will also take over $30 million in charges relating to the employment changes.
There is more to the company's layoffs than just a change in plans today, of course. No failed strategy was born in a vacuum. Let's rewind the tape.
Today, Yesterday
Starting with today and working backward, here's the news, as summarized by the inimitable Bloomberg:
GoPro Inc., struggling to get traction with its action-cameras and new drone, is eliminating about 15 percent of its workforce and shutting down the entertainment division to reduce costs. […]

The closing of the entertainment division is a signal that the company is finally narrowing its vision. Wall Street has long been skeptical about GoPro's plans to build a media company around its action-packed GoPro videos online.
That's fair enough. When your company starts to lose money, shedding the staff you can and reducing scope are decent ideas. However, the media shift is actually less of a surprise than you might have thought.
Going back to the last-filed GoPro S-1, here are the pertinent sections regarding its media business:

Now that the media business side of things is kaput, that warning feels prescient. Every S-1 has a laundry list of "Things That May Go Wrong." GoPro just got its sheet of lined paper a bit more accurate than others.
Investors and journalists were too kind to GoPro about its media business. It would have been simple, for example, to presume that GoPro would be able to drive new incomes from media. After all, media companies are worth something. Ask Vice.
But alas, it is drones now, not media clips, that GoPro appears to have bet its future on.
I am guilty as well. Back in late 2014, GoPro had a good quarter. Watch me not take them properly to task on the media side of GoPro's operations: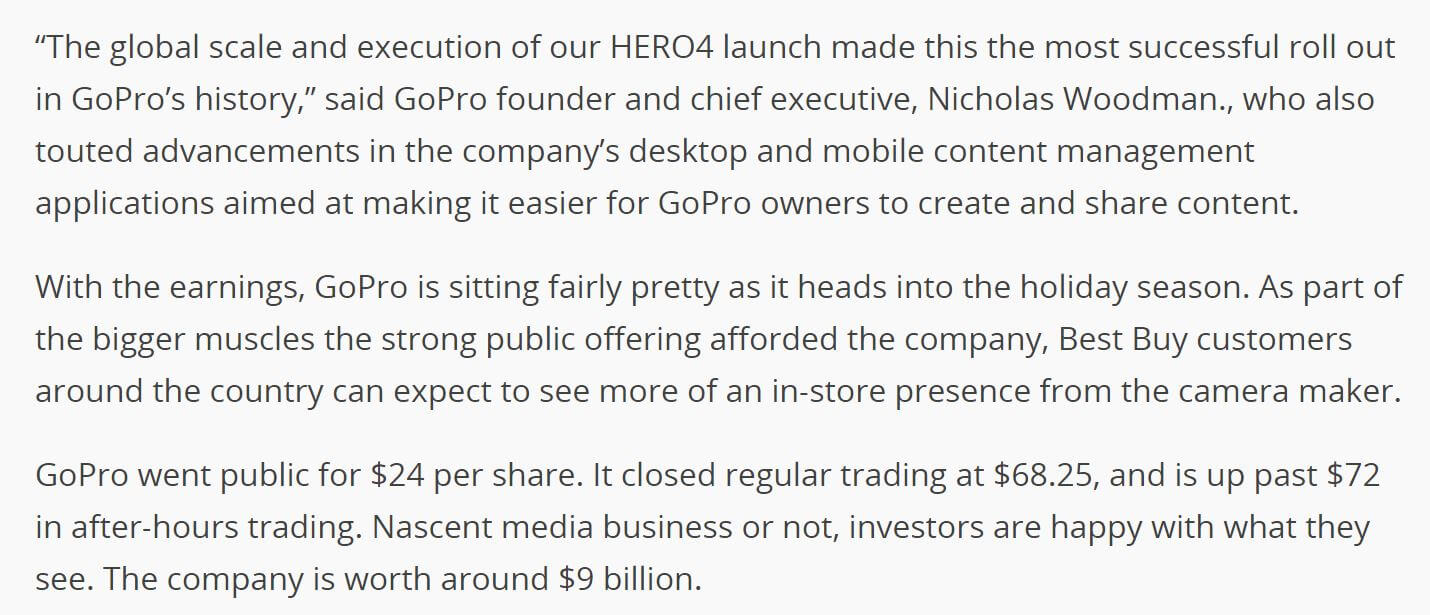 You always hope for more from yourself.
—
For public consumer-facing hardware shops that do not generate much, if any, recurring revenue, GoPro is a cautionary tale. Trends change, and if your product doesn't have a natural update cycle like a phone, successfully making it in the public markets can be hard. Just ask Fitbit.
Join

thousands of business professionals

reading the

Mattermark Daily newsletter.

A daily digest of timely, must-read

posts by investors and operators.