Fred Wilson of Union Square Ventures reacted to the idea that founders prefer to take money in the private market because they don't want to answer to public investors who don't understand them in "Maybe They Do Understand Your Business" While we may disagree on public investors' level of sophistication, I found this part of his post most interesting:
"It is true that Wall Street will not be tolerant of missed expectations. It is true that Wall Street may focus too much on short term numbers. It is true that you may not be able to control what numbers Wall Street decides to obsess over when it comes to valuing your company.

But I think tech sector is making a huge mistake in thinking that they know their companies and how to value them better than Wall Street. That kind of thinking is arrogance and pride comes before the fall."
For the 238 startups we are tracking who have raised $200M or more in their lifetime, and especially the 143 who have raised a new round of at least $100M since the beginning of calendar 2015, there is a lot to think about here, and a warning not to let valuations received from private market investors create unrealistic expectations for what a public market valuation might look like.
Which Investors Are Paying High Private Market Prices?
Let's dig into these 143 rounds to understand which investors are most active in these 'private IPOs' or massive late-stage private rounds. I have a hunch it won't be early/growth stage VCs like Fred, and upon a quick search I can confirm Union Square Ventures hasn't announced participation in a round of $100M or more in 2015.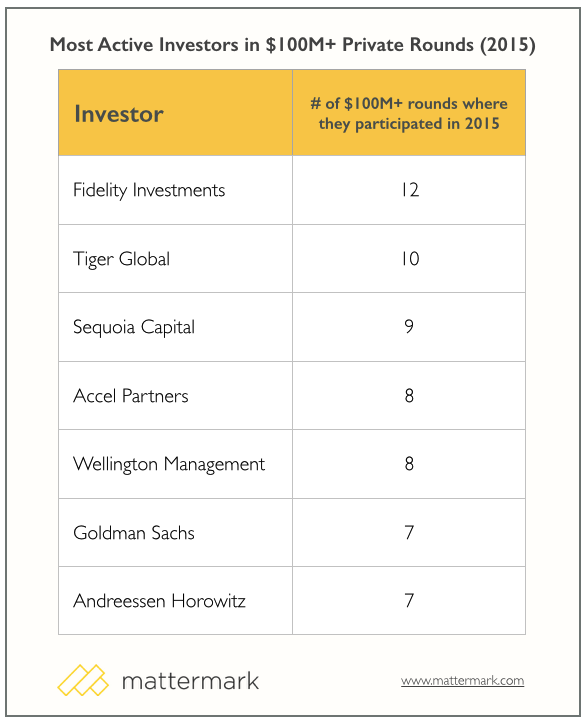 To download the full list of $100M+ rounds in 2015, sign up for a free trial of Mattermark professional — it has never been easier to get data that you and your analyst team can use to understand the private market, and this list has a long tail of hedge funds, mutual funds and other investors you might not realize are investing in pre-IPO startups.
Which Startups Have Raised the Most Private Funding?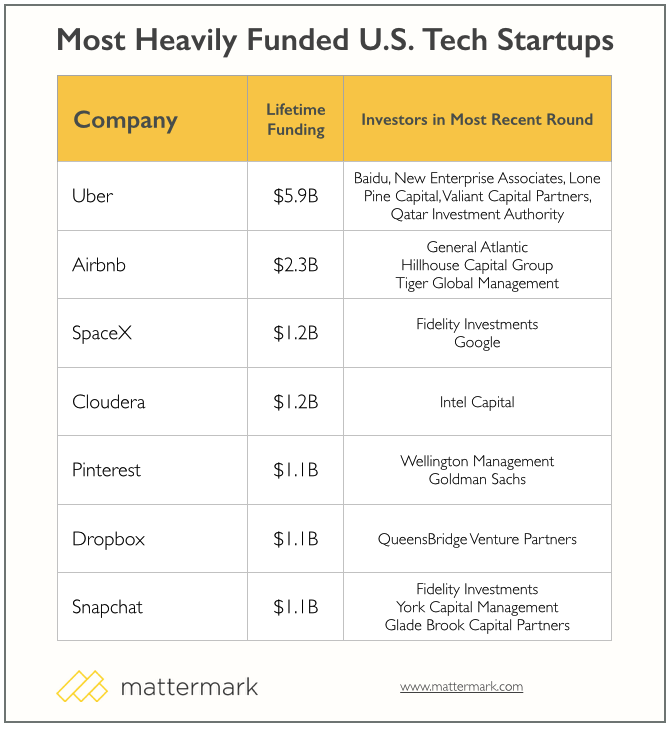 To download the full list of companies ranked by lifetime funding, sign up for a free trial of Mattermark professional. We also provide an API, Salesforce integration, Excel file exports and automated alerts to help you keep track of the private market.