Looking to learn more about the M&A activity of a company? You can now visit their profile page to see which companies have been acquired, like this: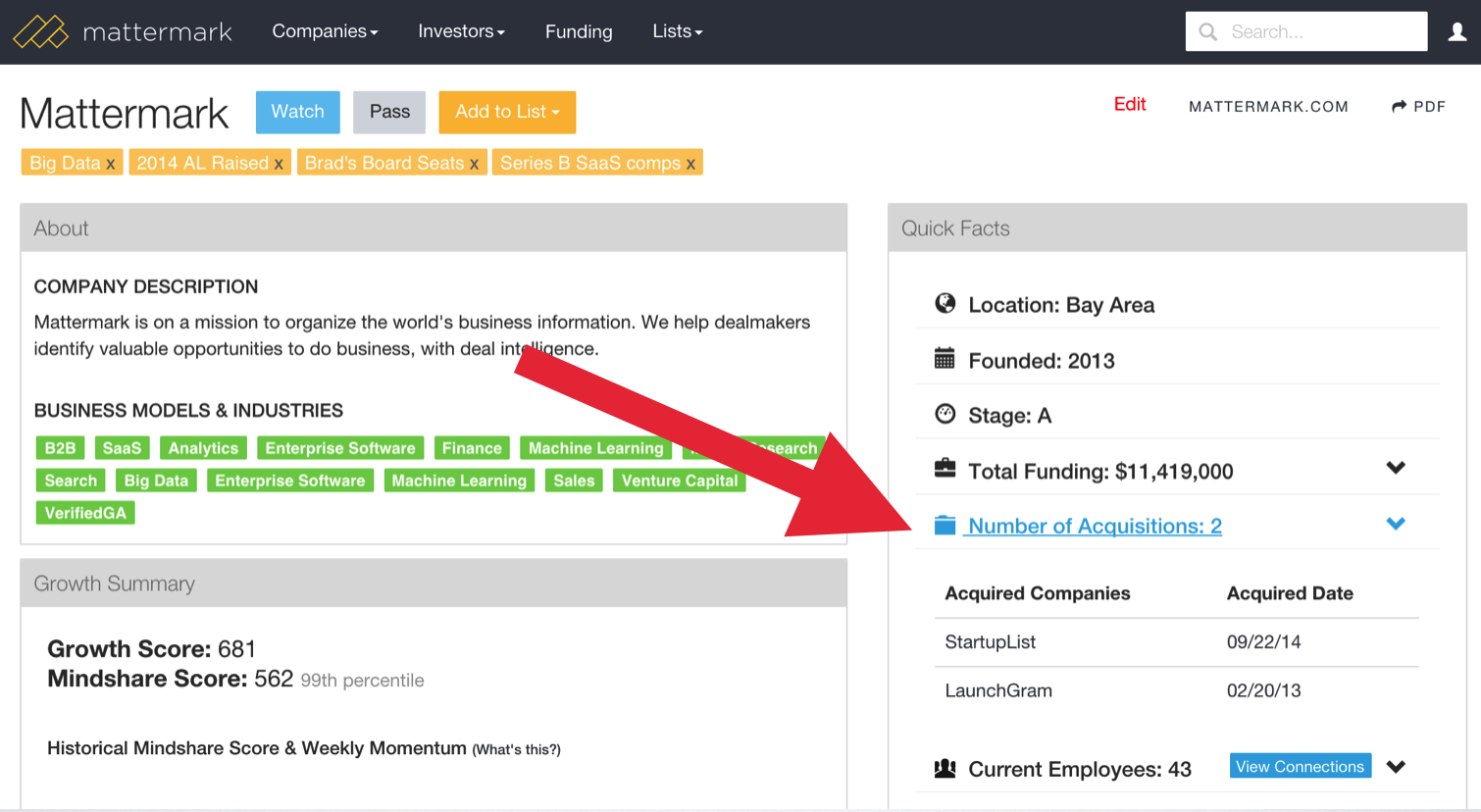 Explore the 58 acquisitions Facebook has made and much more when you sign up for a free trial of Mattermark Pro.
See All Acquired Companies
Mattermark makes it easy to filter down to all companies who have been acquired. This list, we sorted them by total funding (prior to acquisition):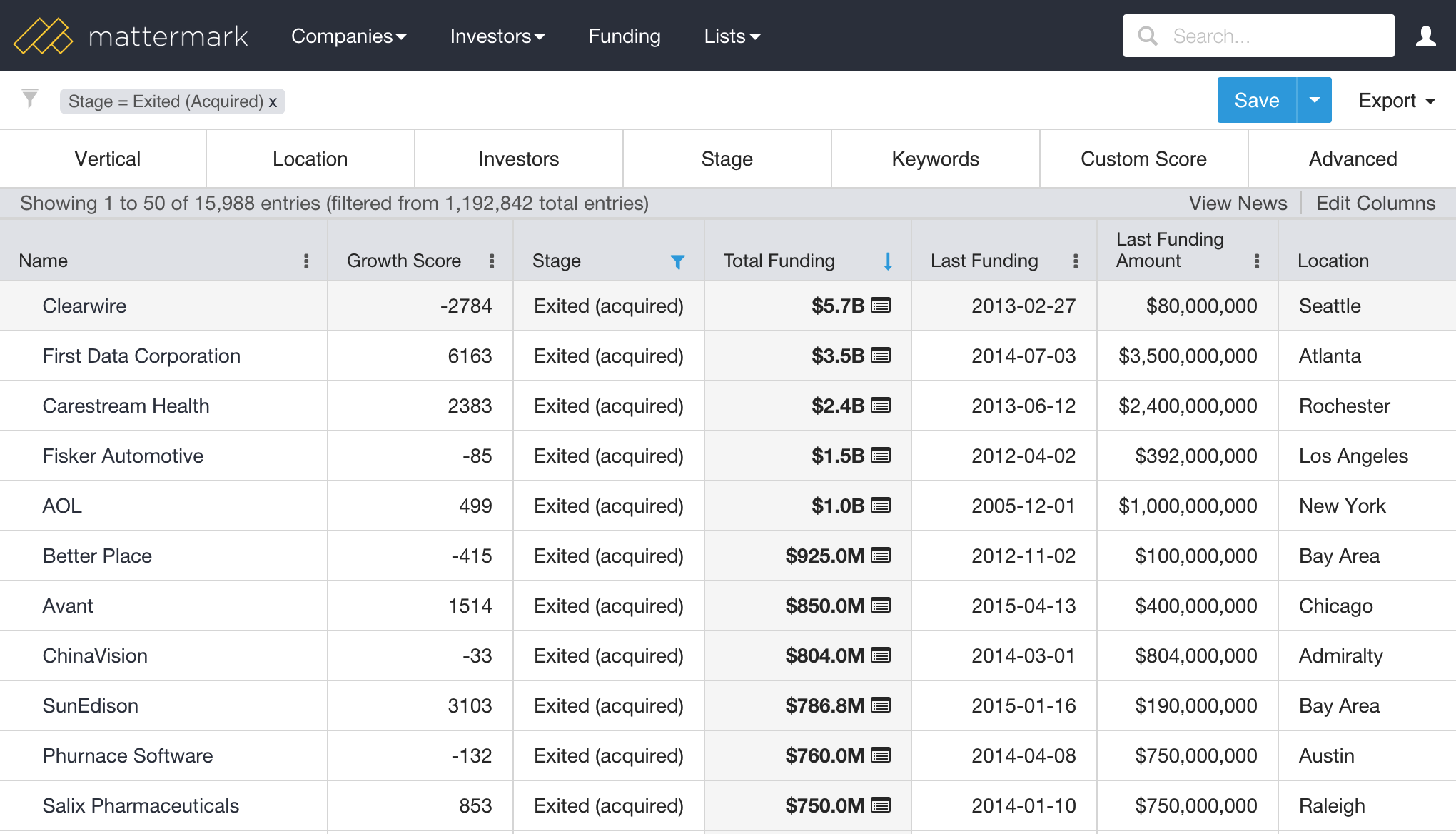 Mattermark Professional users get access to the full list, which can be exported to spreadsheet format for deeper analysis. Get started for free today.