tl;dr: An insurance-related startup named EverQuote was accused of misleading consumers. Mattermark investigates.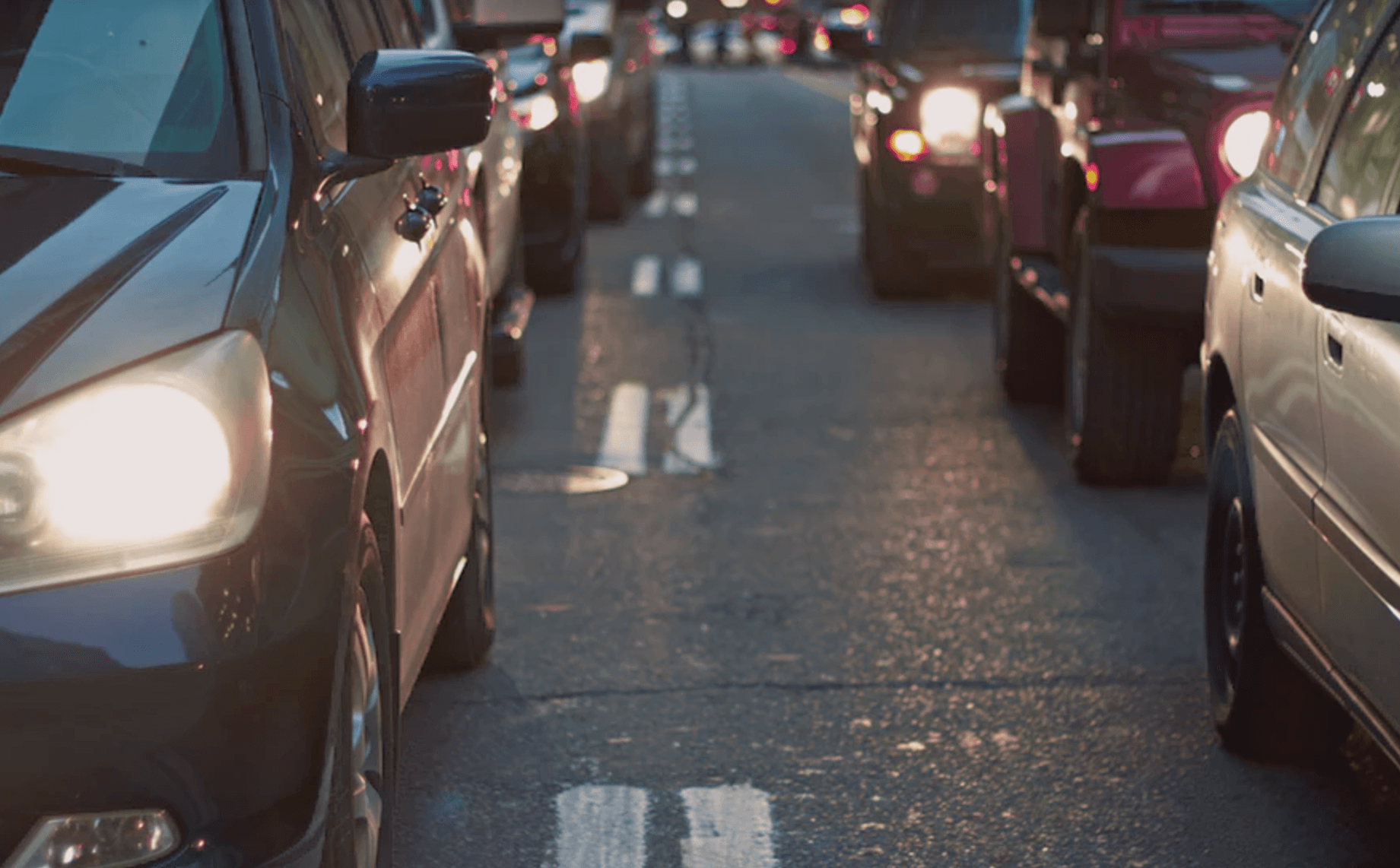 When money is at stake and transacting parties have asymmetric information, there's opportunity for exploitation. Companies can take advantage of in-the-dark investors, just as investors can pull a fast one on companies. Hence the phrase "vulture capitalists."
Recently, a fast-growing startup's misleading advertising campaign, timed right before its successful Series B, raised eyebrows. We examined the ad, and then the startup's underlying business model. The results are an interesting look at how companies can misrepresent reality without outright lying, in order to take advantage of users' curiosity and lack of information.
The Accusation
Aram Zucker-Scharff is a digital advertising expert who works as a developer for Salon and PressForward. Late this October, he noticed an ad campaign for the startup EverQuote, which provides auto-insurance recommendations. This image was following him around the web, adorned with a handful of similar headlines: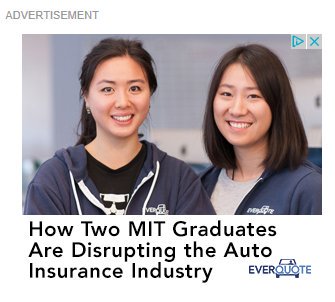 Zucker-Scharff did some digging. He discovered that the women pictured weren't the MIT grads referenced by the headline. Those grads were Seth Birnbaum and Tomas Revesz, the founders of EverQuote.
The advertisement lands on the wrong side of the fine line between honest representation and stretched truth. According to EverQuote PR manager Ryan Ruffing, "[b]oth of the women featured in that advertisement are MIT grads and work for EverQuote as quantitative analysts." Ruffing added that "many other MIT grads [work] at EverQuote," including the founders.
This defense is like following the letter of a law but not its spirit. The ad quite obviously implies that the two women depicted are the creators of the company. It doesn't outright say that, but it's what viewers are meant to think.
Leaving aside the ad's factual content, the website it leads to doesn't provide any information about how the company is "disrupting the auto insurance industry." It doesn't even promote EverQuote by name. The link lands on LiveSmarterDaily, a website designed to look like a blog post or news article, sponsored by an entity called Provide Savings.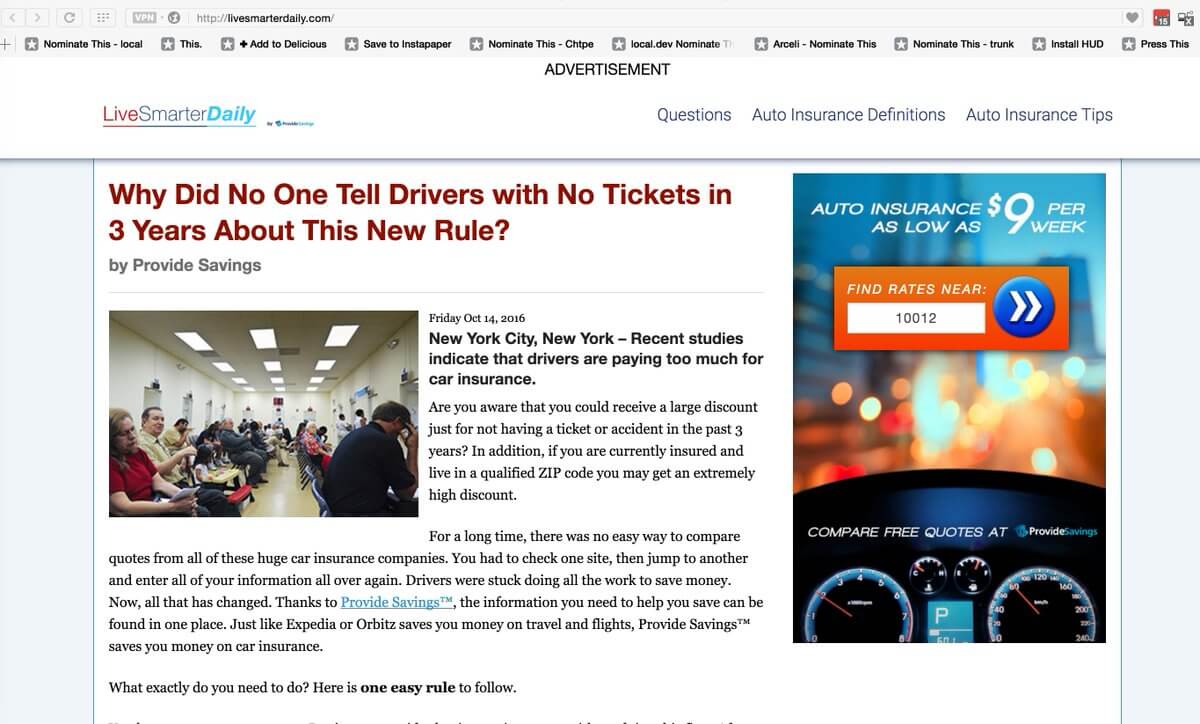 The website is clearly labeled as an advertisement and does have a disclaimer at the bottom. Nevertheless, the aesthetic apes legitimate news sites, and the title "LiveSmarterDaily" engenders a false sense of generality, even though the website's sole purpose is gathering leads.
The website's privacy policy reveals that LiveSmarterDaily is run by EverQuote.
"EverQuote owns several web properties that we leverage for some of our advertising and Provide Savings is one of those properties," Ruffing explained. "We are in the process of moving many of those properties to EverQuote now."
The Verdict
The ad makes a promise that it doesn't deliver. Zucker-Scharff pointed out, "You'll note none of the things mentioned in the ad prompt are actually here except auto insurance" and "the ad placement itself encourages [readers] to come in with no knowledge of what they are clicking to."
A bait-and-switch like this is not unusual, as anyone who surfs the web without an ad-blocker will know. But it's still a poor practice.
Ruffing maintained that the ad was not deceptive, writing: "Many consumers are paying hundreds, if not thousands of a dollars a year more than they need to on auto insurance. The ad explains how they can fix that."
Following his tweetstorm and investigation, Zucker-Scharff dismissed the company as "an affiliate links and data collection shop."
EverQuotidian Anatomy
Zucker-Scharff's assessment of the business model, though admitted pointed, is not in dispute.
"EverQuote makes its money through referrals on its online insurance marketplace, which has over 70 carriers — including All State, Liberty Mutual and Progressive — and more than 5,000 agencies," BostInno reported in October. "Its value proposition is that it's able to match insurers with customers who fit the right risk profile because not all insurers are looking for the same kinds of customers."
Personally, I don't find EverQuote more useful than this NerdWallet roundup of the best car insurance options. But, as a Quora commenter explained: "For consumers[,] its value is in providing directional quotes without having to enter data on insurance companies' websites repeatedly." BostInno also reported that EverQuote has plans to partner with insurers in order to offer discounts in exchange for user data.
On the other hand, from a consumer perspective, EverQuote suffers from an incentive problem. Theoretically, the company would benefit from steering users toward whatever insurance provider pays EverQuote the most for referrals. This would bolster EverQuote's influence on the buy side. If EverQuote aggregates a significant number of users, insurers might be prompted to pay more per lead in order to be featured prominently.
From a business perspective, EverQuote makes a lot of sense: the company can leverage technology to acquire leads more cheaply than its legacy and analogue counterparts, which rely on expensive human labor rather than automated growth-hacking.
Is Anything Wrong?
Zucker-Scharrf clearly thinks that EverQuote is a shady company, but his most serious implication is that the ad we examined was intended to juice metrics in order to make fundraising easier.
At best, it's a dubious claim. EverQuote's $23 million Series B was announced a little after the ad started running, but negotiations started months prior, according to the VCs involved.
Mattermark spoke on the phone with Zach Abrams of Stratim Capital and Tim Sullivan of Oceanic Partners. Their comments indicate that web traffic was not a significant factor in the firms' choices to invest in EverQuote. Both men emphasized the company's capital efficiency, its strong revenue growth, and relatively early profitability.
In fact, EverQuote ranked high on this year's Inc. 5000 list, which catalogues rapid growth among private companies. It certainly does significant business — the BostInno article linked earlier reports that EverQuote's yearly revenue exceed $100 million.
"We think we invest in companies of a size where the numbers indicate the ability of management to execute. We want to invest in companies where execution is the primary driver of success, where the technology has been proven," Abrams explained. "The market opportunity has somewhat been proven, and so we feel like we're betting on management teams and whether they're going to be able to execute against a strategy." (Sounds a bit like a growth investor, no?)
Sullivan also recounted typically rigorous due diligence.
What Did We Learn?
Business-wise, EverQuote seems to be doing quite well. Whether it can build a competitive moat remains to be seen, so we'll await its S-1 with interest.
However, in my personal opinion, it's not acceptable to mislead consumers while you're moving fast and breaking things. Morally speaking, EverQuote should change the content of their ad. Will they, assuming the ad performs well? Doubtful.
"We test many ad sets to find out which ones work most effectively and this ad is currently in a testing phase," PR manager Ryan Ruffing told Mattermark. "As we discover how effective it is compared to other ads like it, we will either phase it out or increase our spend."
Fundamentally, corporations are not concerned with ethics. They only behave in accordance with norms of interpersonal decency when forced to by market sentiment. In other words, EverQuote might change its behavior if a lot of people care, or if important people care, but otherwise, change is unlikely.
Join

thousands of business professionals

reading the

Mattermark Daily newsletter.

A daily digest of timely, must-read

posts by investors and operators.