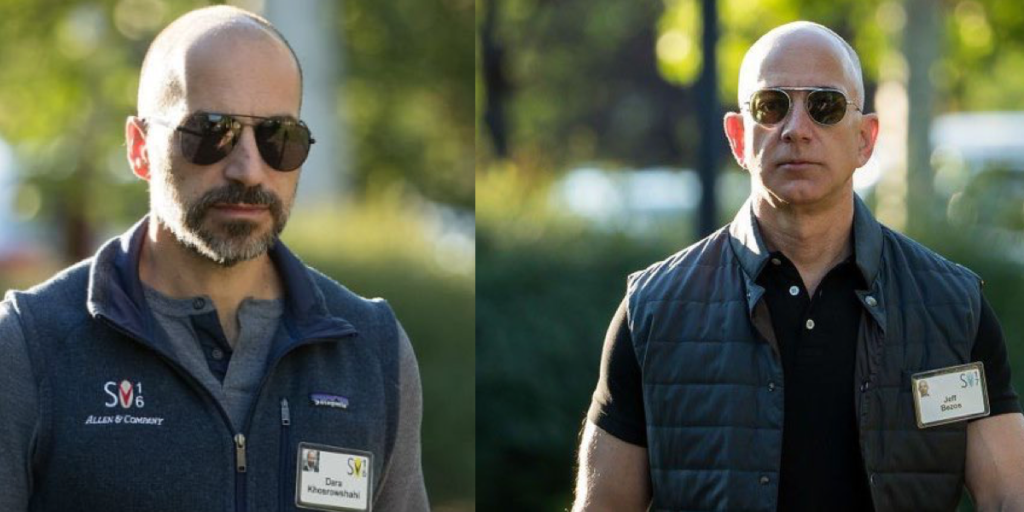 The Search is Over
It's been reported that Uber's board of directors has picked Dara Khosrowshahi to be its new CEO.
Mr. Khosrowshahi has been the CEO of Expedia since 2005, building it into the $23 Billion company it is today. You've probably read all about this in the major news outlets, but we really recommend Ben Thompson of Stratechery on "Uber's New CEO"
From the Operators
Legendary (read: four IPOs) founder Steve Blank (of MIPS, Ardent, SuperMac, Convergent, and more) recounts a discussion with a former student in which he explains "Why Successful Startups Stumble at 40+ Employees" as they go through the motions of becoming a large company.
You have to read this interview with Oni Chukwu, CEO of etouches, (who you've probably never heard of) and his three $100M+ exits as an executive at software companies.
If you want to research who you should pitch to, Mattermark Standard is now $49 per month
In addition to publishing this newsletter, we crawl the public web to organize information on more than four million of the world's fastest growing businesses. Job seekers, founders, angel investors, and most importantly YOU can take advantage of Mattermark data starting at $49 per month, with no annual commitment.
From the Investors
Mike Williams of Thinkbox explains how he is "Getting Started Angel Investing", his methodology, and inviting discussion in a new online group.
Sari Azout of Level Ventures presents consecutive, contradicting pieces of advice in an effort to remind you that even though there's a ton of content on how to do everything from invest to raise children, you have to ask yourself the difficult questions because "You Are Not the Last Medium Post You Read"
Brad Feld of Foundry Group (and Mattermark investor, hi Brad!) shares his take on "Effective Networking" after reading Adam Grant's essay on the subject, emphasizing that rather than focus on networking to grow your career, you can grow your network by getting to work and just doing something.
Harry Alford of Humble Ventures adds his own advice on top of Ryan Boshar's article about running retail pilots (which we covered last week) in "What Startups Should Consider When Exploring Pilot Opportunities"
Chamath Palihapitiya of Social Capital on how selling money is no longer a sustainable strategy for VC investing in "Venture capital is headed for a 'huge, rude awakening'" [Podcast]
Jobs!
Laura Hoang from CredPR reached out to let us know they're hiring, and that they love Cheez-Its (seriously, Laura said this, so if you're team Goldfish, maybe stop reading?)
What they do: Speaker & event management
Hiring for: Sr. Associate, Jr. Associate, and Event & Operations Specialist (All in San Francisco)
In their own words: We are a team of creative, cheez-it obsessed, inspiring problem solvers, who believe in our mission and vision, and how we'll get there.
Join

thousands of business professionals

reading the

Mattermark Daily newsletter.

A daily digest of timely, must-read

posts by investors and operators.