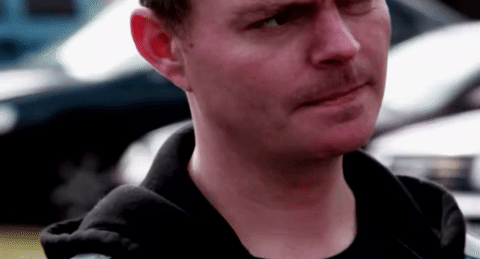 Following Brexit panic swept through the markets. Shares tumbled at home and abroad. And then, after a few days, things quieted down.
The key United States markets have largely surfaced from losses that proved temporary, with both the Dow Jones Industrial Average and S&P 500 back in black for the year. The Nasdaq is comfortably rebounding towards the 5,000 mark. 
We're back to what has been our normal. Doesn't it feel nice?
Today we're putting a recent venture capital raise into context because large dollar amounts tend to become fuzzy after they exceed the size of your 401k. Add a few more zeroes and you can completely lose the thread. Let's get busy.
$1,400,000,000 
According to the National Venture Capital Association (NVCA), United States-based venture capital firms raised $12 billion for themselves in the first quarter of this year. That was a historically high figure. When it announced the sum, the NVCA said that the period was "the strongest quarter for dollars raised by U.S. venture capital firms since the second quarter of 2006 when 79 funds raised $14.3 billion."
Keeping that $12 billion figure in mind, Kleiner Perkins recently raised $1.4 billion for itself, the news coming out at as the quarter itself comes to a close. On a comparative basis, Kleiner raised nearly 12 percent of the record first quarter tally set by all American venture capitalists by itself in the second. That result will certainly skew second quarter venture capital reports more positive1. Something to keep in mind when the headlines come out.
The total dollar amount is notable as Jason Lemkin, in the context of announcing his own $70 million fund, recently said that now is a hard time to raise a fund:

Perhaps the scale of the Kleiner raise sucked some of the air out of the normal pools of capital that venture capitalists' tap. Venture capital remains, keep in mind, an incredibly small slice of the larger financial world.
Clear Thesis, Full Wallet, Can't Lose
Earlier today Mattermark published a dive into the world of startups that have raised at least $100 million. As it turns out, the number of venture firms that have four unexited companies in their portfolio that meet the threshold has tripled since we last checked in 2014.
That's to say that the trend towards delayed IPOs continues to build up value and invested capital in the private markets. The Kleiner raise for now means that there is even more fresh capital available to keep the current game afoot than you might have expected.
Returning to our opening paragraphs: Things are back to where they were. How well that will bear out remains to be seen. Surely not every unicorn is going to Twilio their IPO.
And, obviously, it means that the third quarter venture tally will be light by that same amount. How a narrative is constructed: If that $1.4 billion came on day one of the third quarter, pushing third quarter venture capital raise activity above the now-smaller second quarter result, then there would be headlines saying that "Venture Capital Recovers In Third Quarter, Showing Private Investor Confidence Despite IPO Drought." However, as the news came out before the end of the second quarter, we could see the opposite headline in a few months: "Venture Capitalists See Their Fundraising Slip In Third Quarter, Showing Investor Reticence In Face Of IPO Drought." Difference? A few days in the news cycle, nothing more.