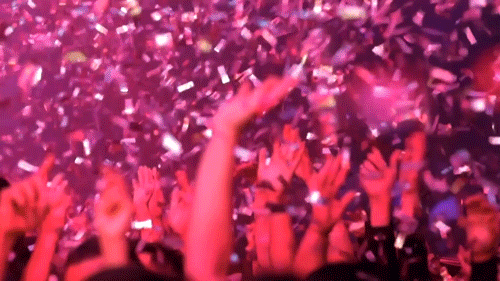 As it's Monday morning you get bonus points in my books for just making it into the office. Especially if you are a fan of what turned out to be the second-best team in the NBA.
Today in our quick time together, we're looking at early indicators for the upcoming Twilio IPO, tech M&A, and the all-new Worst Thing On The Internet. Ready? Good enough.
The Markets Smile On Twilio's IPO
Twilio, a company that provides telecom services accessible via APIs, is widely expected to go public this Thursday. Given the proximity of its offering, what better way to start the week than an up market?
Here's today's morning trading:
As Twilio's IPO is a few days off, the listed figures are transitory. But they are a piece better than kicking off your IPO week with a down trading session. So long as the NASDAQ keeps itself near the 5,000 mark, I suspect Twilio will go public under the market conditions that it anticipated when it decided to pull the trigger.
Also, if the company is still on its roadshow today, it's not bad to walk into new rooms with a tailwind.
Our new game: Will Twilio price inside its initially proposed range of $12 to $14 per share, or will it price outside of that range? For no reason other than coffee, I would bet my $5 on a $15 per share. The company's revenue growth and slowing GAAP losses, both measured on a year-over-year basis are encouraging. The market, of course, will be the final short-term arbiter.
Regardless, the usual rules apply: Given the massive dearth of 2016 IPOs, every actual offering takes on outsize weight. If Twilio falters, it could shut out or discourage a number of other companies eying from the sidelines. That outcome would imply lessened liquidity for founders, investors, and employees alike.
Twitter Legit Bought Itself A Magic Pony
This morning Twitter announced that it has purchased Magic Pony Technology to help in its machine learning efforts. The official verbiage failed to mention a purchase price.
However, thanks to TechCrunch's Ingrid Lunden, we know that the figure was somewhere around the $150 million mark. If a unicorn is a full-grown magic pony1, then perhaps magic pony is term we should have used all this time for startups worth more than $100 million, but less than a billion. 'Zero-Point-One-A-Corn' was wearing a bit thin, after all.
Why cite this particular bit of M&A activity? Because the Our Recently Recapitalized Lord And Savior2 thinks that we are on the edge of a massive boom in deals. The available data seems to back the idea up, at least so far in 2016. A recent USA Today report notes growing deal volume, for example, citing an analyst as saying that we are seeing "a material increase in M&A." There are other sources out there saying similar things.
So, Twitter's nine-figure purchase is in this case not something to be noted as out of the ordinary for a cash-rich technology shop — Twitter has around $3.6 billion in cash at the moment — but instead perhaps the new normal. We may see a few more IPOs this year. It could be a full half dozen. Or it could be two. But at least for the long-suffering owners of illiquid, if valuable equity, perhaps there is a checkbook waiting for you.
Why We Can't Have Nice Things, IVXX
Before I let you go, this. Please enjoy the death of the English language, sung to the tune of corporate platitudes:
https://www.youtube.com/watch?v=oeo1V-47BBw
If you didn't spit coffee onto your monitor, enjoy this Dilbert instead. 
If you DM me saying that unicorns are not in fact fully aged magical ponies, I will remind you that unicorns are made up beasts and therefore anything I say about them is accurate.
 Andreessen Horowitz shows up on the Mattermark cap table somewhere. Marc recently re-followed me on Twitter. We're going to have the same hair style in five years. That handles that set of disclosures, I think.
Actually one more thing: Mattermark's CEO once worked for Twilio. As we've noted before: "Editorial methods, topics, decisions and analysis are the domain of the editorial team, of which she [the CEO] is not part."
Join

thousands of business professionals

reading the

Mattermark Daily newsletter.

A daily digest of timely, must-read

posts by investors and operators.