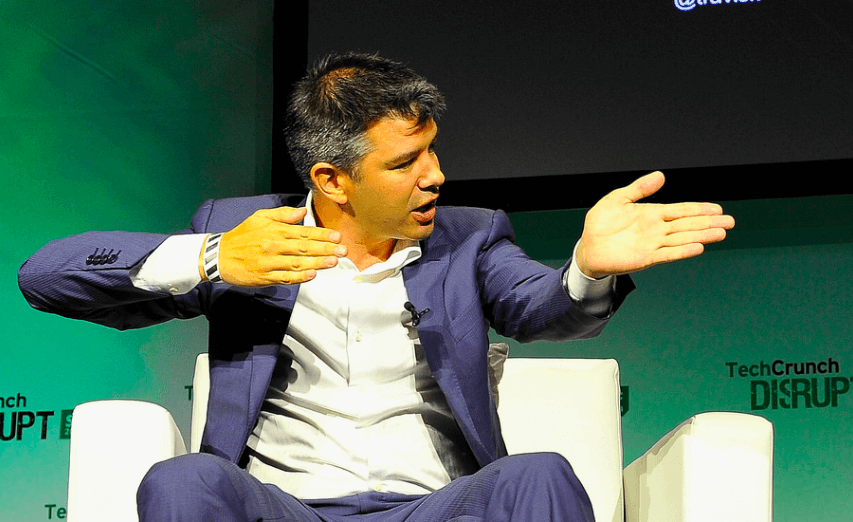 I have no idea what is going on here.
It's Friday, so we will be brief. Today we're looking at yet another piece of positive financial news from one of those 'startup' things you keep hearing about. And we will take a glance backwards at the recent aggregate performance of technology startups that failed to die, eventually being forced to list.
Area Decacorn Is Doing just Fine, Thanks
The ridesharing company Uber is profitable, excluding certain expenses, in many of the markets that it serves. According to a report in the Financial Times, Uber makes money — discounting costs related to taxes and interest — in "North America, Australia and in its Europe, Middle East and Africa region."
The news follows reports out earlier this year indicating that the private company had become "profitable in the USA." At that time, Uber also said that it was generating profit in "dozens of cities." Today's news includes an update of that tidbit. Again we turn to the Financial Times, which quotes Uber CEO Travis Kalanick as saying that his company has "hundreds of cities that are profitable globally."
That Uber is making money in many places on a non-GAAP basis bodes well for the firm as the achievement implies that its model can mature into a sustainable enterprise. As the company invests massive sums into the Chinese market where it faces stiff competition, the ability to point to profitable cities, countries, and regions must lessen internal concerns about its spend. Recent reports also indicate that Uber intends to raise another $2 billion in debt to fund its growth.
Uber's comments come in the same week that Dropbox disclosed that it is free cashflow positive, and news came out that Airbnb generated net revenue of $1 billion in 2015, and has lost only $250 million to date.
Uber and Airbnb and Dropbox make three decacorns that appear to be at a minimum Very Not Dead. Perhaps Anshu was onto something after all. Toss in Didi with its recent raise and we are up four. That's a full third of the twelve that exist.
Markets And Other Miscellanea 
Prepared to be bored? Good. The Dow Jones Industrial Average and the Nasdaq Composite remain near all-time highs. As they have now for some time. The larger United States indices appear to be either immune, or a refuge from negative interest rates, the potential Brexit, concern about Chinese debt levels and so forth. So, while the world turns, our markets are staying up and put.
Moving along to asset classes more volatile, a small tease for Monday: Things are more interesting in the world of venture capital than you might have guessed. More soon.
And to close out our short meditation with something positive, the two United States-based technology IPOs are each in the black at the moment. SecureWorks, priced at $14 is now trading north of $15 after spending time below its offering threshold. And Acacia Communications priced at $23 this May. It now trades for more than $44 per share.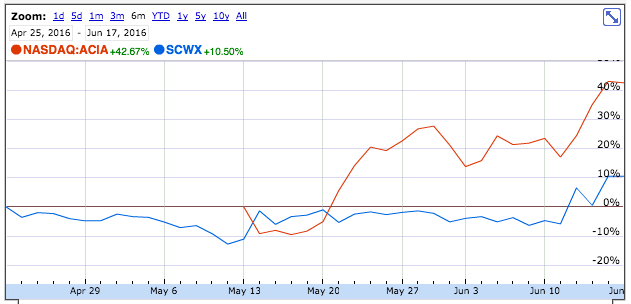 If a Mattermark article doesn't have a chart, does it actually exist?
Unlike our 2015 US tech IPO crop, 2016's is smaller, and better-performing. Once we get Twilio into the mix, and perhaps even Nutanix, things will become all the more interesting.
Now go for a walk, you have spent far too much of the week in front of your computer.
Join

thousands of business professionals

reading the

Mattermark Daily newsletter.

A daily digest of timely, must-read

posts by investors and operators.