Editor's Morning Note: Following other recent technology IPOs, Coupa's offering enjoys a big first day following its above-range debut.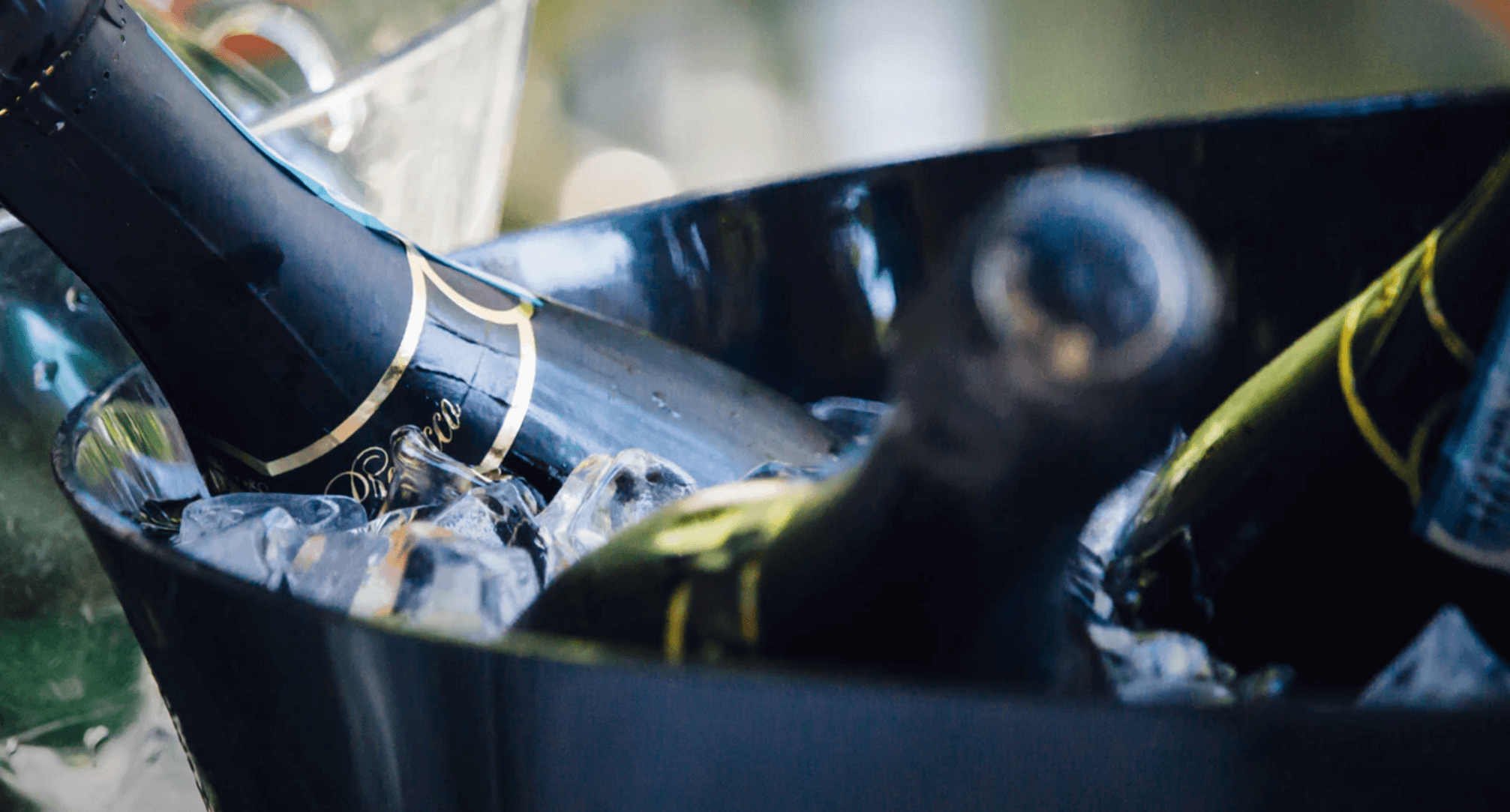 Breakfast of champions.
After pricing its IPO at $18 per share, Coupa opened today in the neighborhood of $35, up 94 percent.
Coupa, a company that sells hosted spend-management software, continues a winning streak for technology companies listing on United States-based exchanges. Other recent debuts including Nutanix, The Trade Desk, Apptio, and Twilio have all performed strongly.
In its own flotation, Coupa's pricing, notably, came after it set a second, higher range for its equity than what it previously anticipated. Prior to its public offer, Coupa had raised $169 million in private capital. The firm is now worth in excess of $1.6 billion.
Lessons
Coupa's IPO should make most parties happy. The company's debut raised nine figures, created a liquid market for its shares, and provided a material media cycle. Not bad.
There will be usual complaints that the company left too much money on the table during its IPO. As always, it's a fair critique that is impossible to argue against or argue for in absolutes.
For other companies, Coupa can help set new parameters or minimums around IPOs.
Coupa's most-recent quarter's revenue of just over $30 million sets a useful benchmark for prospective IPOs. At that level of (recurring) revenue, companies that still lose money can IPO.
Unprofitable SaaS companies that are of that scale can grow by less than 100 percent per year and still debut worth three commas. Coupa, for example, grew its top line 83.4 percent in its most recent quarter, compared to the year-ago period.
And even if your net loss is just negative forty percent of revenue, you're in good shape.1
Coupa's offering provides another good argument that unicorns afraid that the public markets won't understand them are being silly. Healthy companies are getting out the door just fine, thanks.
The argument that "they won't get us" doesn't mean what it claims. Instead, I presume, when unicorns use this statement as a reason to avoid a public offering, that the company is financially immature and unable to pull off an IPO. It's a bit like the unicorns claim that they broke up with the public markets first, while the public markets claim the relationship never existed.
Expectations
I should have taken the following bet: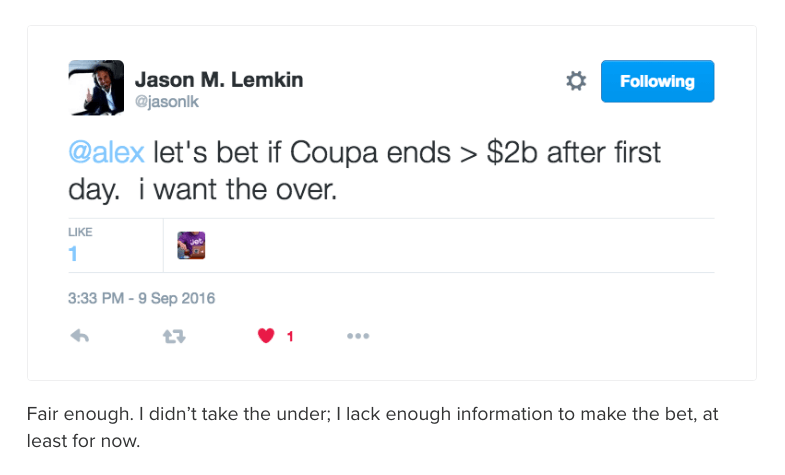 But I didn't.
As a final note, Coupa's current forward revenue multiple is worth considering. The firm's last quarter's $31.1 million in revenue puts it on a $124.5 million annual run rate. Using its recently-current $1.68 billion valuation, Coupa sports a multiple of more than thirteen.
That's strong as heck.
—
The Mattermark IPO chart-o-tracker has two names left on it: Blackline and PointClickCare. There is, supposedly, a host of companies currently working on private filing at the moment. Rest easy, we'll keep you informed.

If you missed the snark here, let me help. A negative forty percent GAAP margin in most businesses would be terrible. Of course, SaaS is a slightly different animal than other business varietals. At the same time, when Box went public, its net profit margin was a stern negative eighty percent. Anyway. Business is silly.
Join

thousands of business professionals

reading the

Mattermark Daily newsletter.

A daily digest of timely, must-read

posts by investors and operators.