Bubbly market conditions in venture capital is a popular topic of conversation, and as we saw in last week's analysis it is the late stage mega-rounds that have been driving up total dollars invested into startups over the past 3 quarters (all graphs exclude biotech, pharmaceuticals, cleantech and energy company VC investments):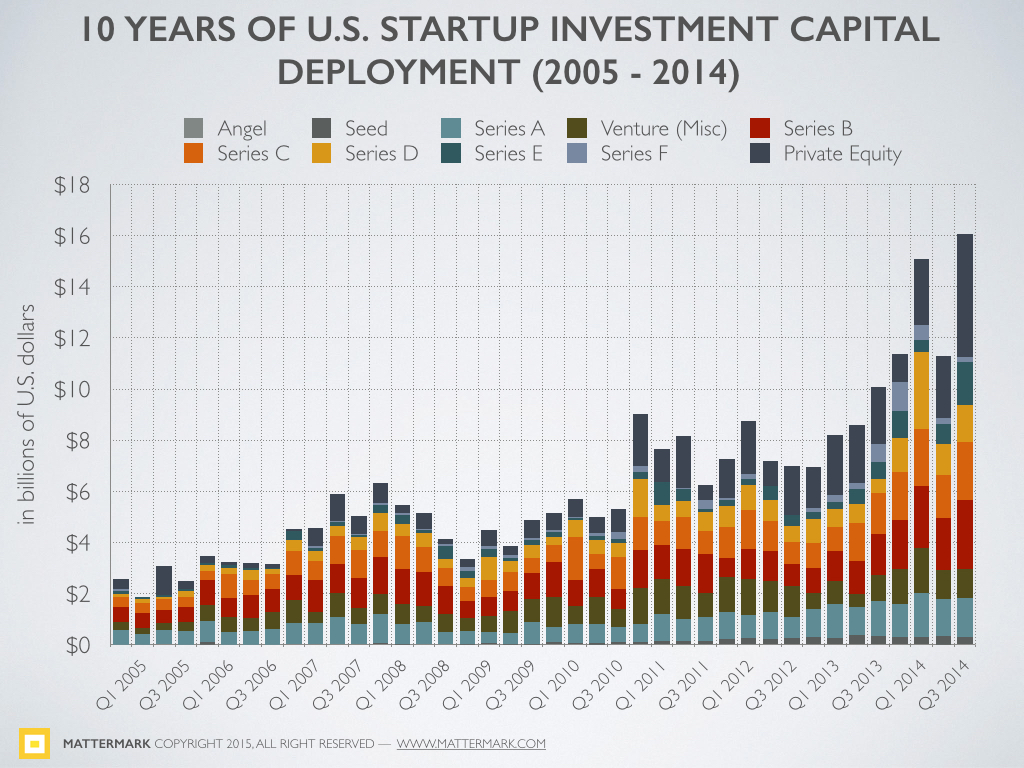 In the fourth quarter of 2014, 11 startups received funding in 12 mega-deals reported to be $100M or more, totaling $4 Billion dollars. However, overall deal volume in the past two quarters has dropped back down to late 2011 levels, perhaps in response to rising valuations and questions about the impact and timing of interest rate changes related to the Federal Reserve's quantitative easing program.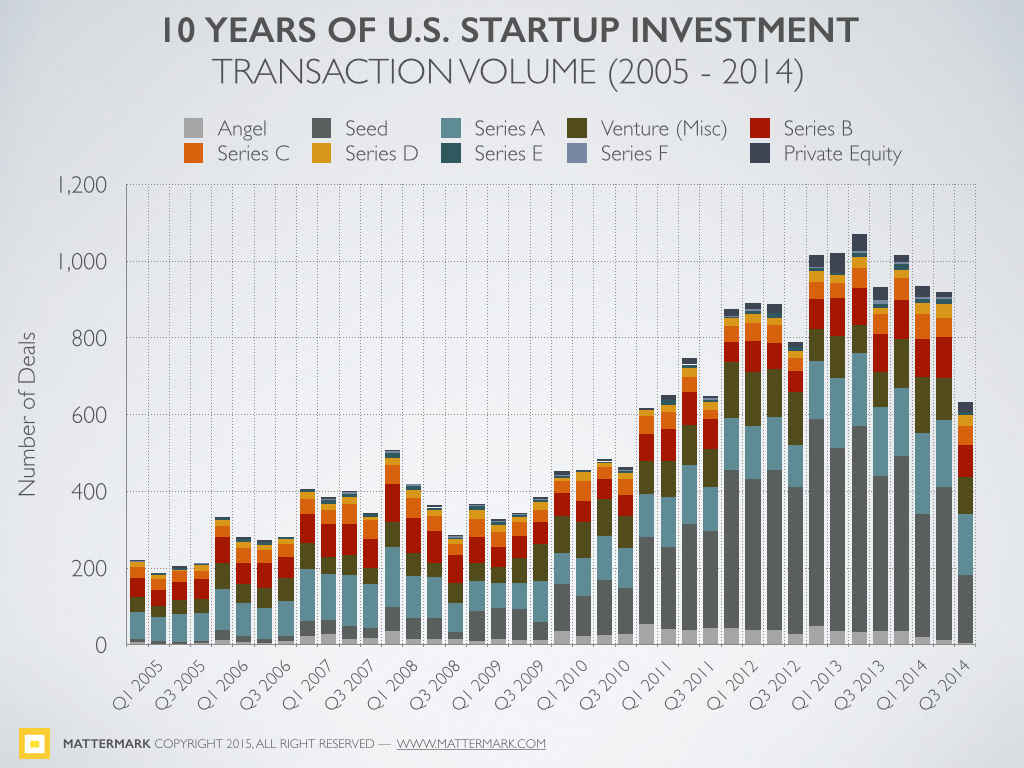 To see trends, we can also display each stage of funding in a line graph and see how the stage-by-stage deal volume is changing over time: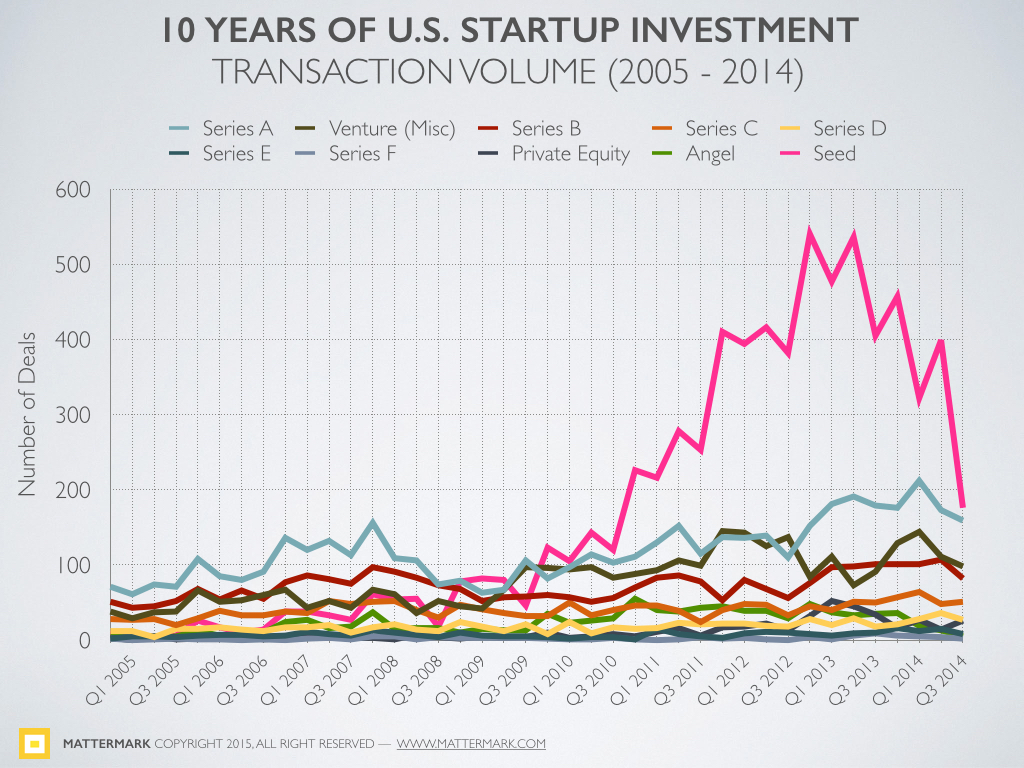 Correction: This graph was originally published with the left hand axis labeled "in billions of dollars USD" but has been corrected to reflect deal volume with the label "Number of Deals". We apologize for any confusion.
You probably noticed a very dramatic decline in funding rounds with the stage of "seed", and this may have something to do with the conflation of larger seed rounds and Series A rounds, or rounds in the "Misc" bucket because the Series A, B, C, etc. nomenclature is falling out of favor.
But is it possible that the seed stage market is cooling off along with the rest of the market? As a bit of gut check, we pulled the funding rounds including in the AngelList 2014 year in review, and it looks like deal activity on the popular platform may echo this trend (note: we can't be sure how many November and December deals might not be announced yet, so take this with a grain of salt).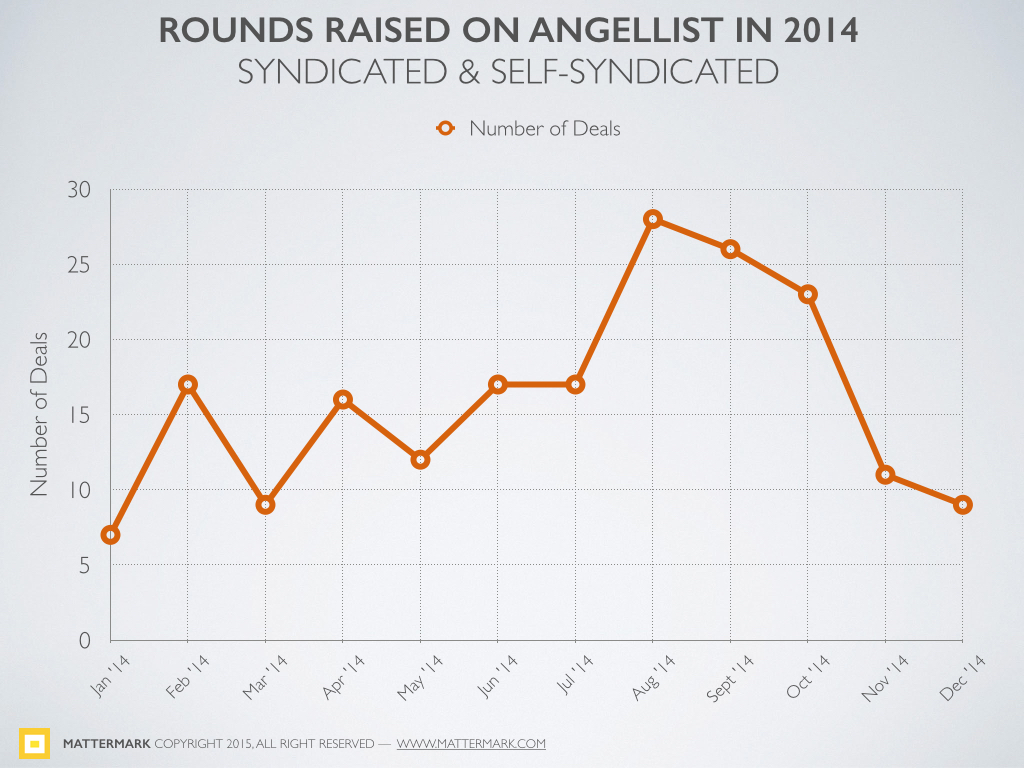 Stripping out the seed stage rounds gives us a bit clearer picture of the venture funnel. Since 2005, the volume of Series A deals has climbed, rebounding from the 2008-2009 crash and surpassing the pre-crash peak in early 2013. Combine this with the unconventional A-like rounds being raised on AngelList and it is clear the top of the funnel has widened, leading to what I have previously written about as the "Series B Crunch".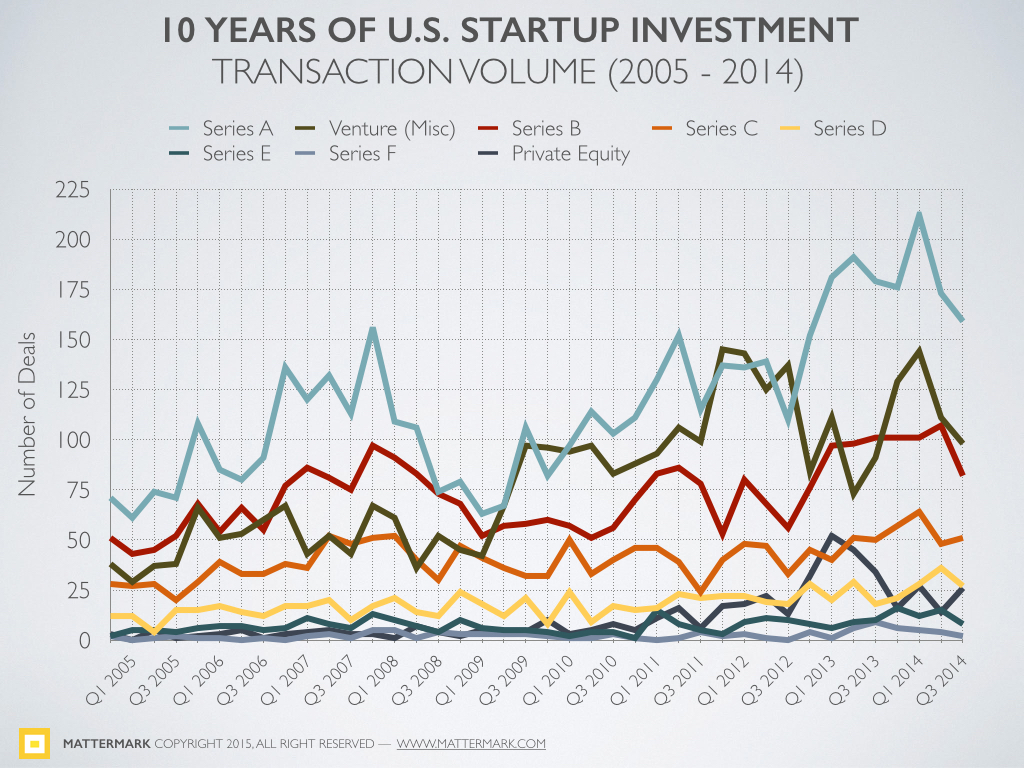 If you found this analysis interesting please consider pre-ordering the Startup Funding Report — it's just $10 to pre-order now, but will be $99 once it is released on February 2nd. PRE-ORDER HERE
About the Startup Funding Report
This in-depth analysis will look at data behind trends like the rise of seed rounds that look like Series As, introduction of micro VC and proliferation of the startup incubator/accelerator model, massive private equity deals replacing IPOs, the changes in timing between rounds, round sizes, geographical distribution of investment and much more.
We will also explore the survival, exit and death rates of startups in different regions, industries and specific investor portfolios.
Methodology Notes
This report includes only funding rounds in private companies in the United States. Additionally, it excludes funding in pharmaceuticals, biotechnology, energy and clean technology companies.
Mattermark is an independent research platform used by the world's leading private investors. We encourage you to perform your own research and analysis, and all the underlying data from this report can be accessed by Mattermark Professional subscription holders. Sign up to try free for 15 days.