Learning how to effectively communicate and leverage investor updates is an important founder rite of passage, and Mike Preuss of Visible Ventures provides some fascinating proprietary data to uncover what the cool kids are currently doing in "Most Popular Times to Send Your Investor Update"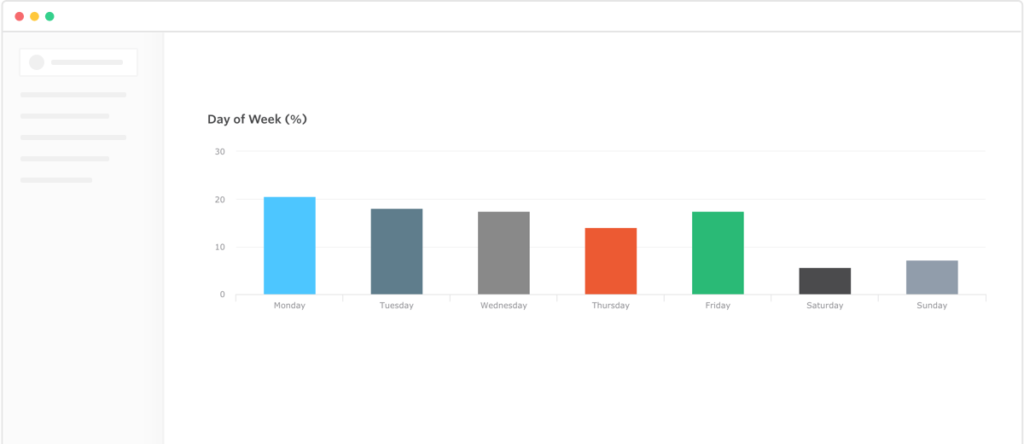 From the Operators
Gokul Rajaram of Square explains how to keep goals in check across different business models in "The Second Most Important Metric for Every Company"
Anthony Zhang is solving the information asymmetry problem in venture with Know Your VC, sharing how helpful/involved they are after investment and most importantly how they treat or mistreat founders.
Geoffrey Weg, the creator of MostPopular.xyz, notices his skyrocketing usage of Amazon after becoming a Prime member in "Ratings are The New Brand"
Tyler Tate of Crema provides a thorough overview in the first installment of his Startup Cheat Sheet series of "How to Incorporate Your Company"
From the Investors
XFactor Ventures, which is run by full-time female founders investing in other founders (where Mattermark CEO & Cofounder Danielle is also a partner), announced Nicole Sanchez, CEO and Cofounder of Credit Hero, has joined the partnership. She shares her perspective in "Why I Joined XFactor Ventures"
Leo Polovets of Susa Ventures adds new investing team member Natalie Dillon to the team, and offers an in-depth look at the inner workings of the VC job in "Behind the Scenes at a VC Fund, Part 1: Deals, Deals, Deals"
Trace Cohen of New York Venture Partners addresses something many have been pondering in the face of Benchmark's lawsuit against Uber in "Founder Friendly is Not Dead"
Stephen Millard and his team at Notion Capital wrote… well, basically a book… but we'll call it a report summarizing some of the top exit stories of European startups in "Lessons learned from conversations with 20+ European tech successes" (download the free report directly here – it's really impressive!)
Deals!
Andrew Ng, who famously applied deep learning to identify cats, (no joke) is creating a $150 million venture fund.
Jobs!
Camille Acey at Clubhouse in New York City (+distributed) dropped us a note to let the world know they are hiring.
What they do: project management tool that software engineers don't hate. She even sent me evidence https://twitter.com/ClubhouseLove
Hiring for: Marketing Lead and Frontend Engineer
In their own words: We are a geographically-distributed team headquartered in the Union Square neighborhood of NYC. We offer competitive salaries, a flexible work schedule, unlimited vacation, medical/dental/vision benefits, and the overflowing gratitude of software development teams around the world.
Join

thousands of business professionals

reading the

Mattermark Daily newsletter.

A daily digest of timely, must-read

posts by investors and operators.