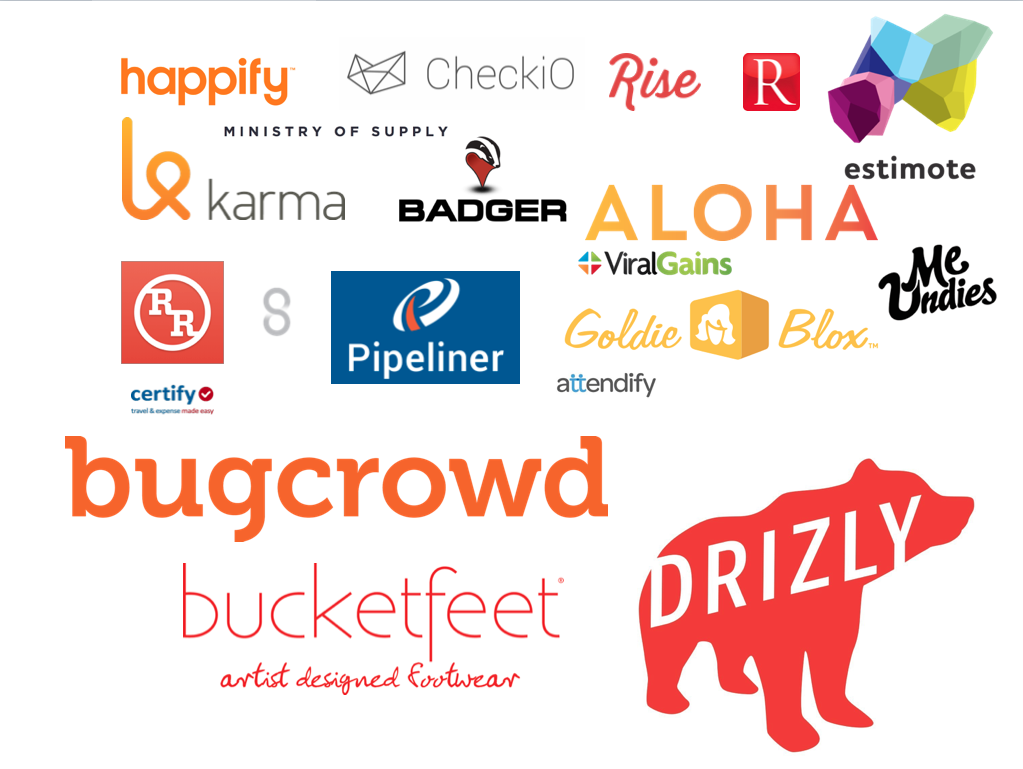 On January 26, 2015, Mattermark asked the startup community a question.
Who are the most promising Series A Candidates for 2015?
We ran a quick analysis of 20 companies who looked primed to raise a Series A soon (or already had, but didn't announce it). We filtered by startups who last raised between September 1, 2013 and January 31, 2014 with at least 15 employees and at least 20% employee growth in the past 6 months.
Now that 2015 is halfway through, we wanted to check in on the companies and see who has raised.
The Original List
The 20 promising companies were ordered by their 1/26/15 Mattermark Growth Score:
Estimote — developer platform for adding real-world sensors to applications (Growth Score: 951).
RISE — 1:1 person diet coaching (Growth Score: 816)
Happify — games designed to achieve personal improvement goals through positive psychology (Growth Score: 739)
Drizly —alcohol delivery on demand (Growth Score: 734)
ALOHA — health and wellness company providing gluten free, vegan and mineral based foods (Growth Score: 598)
Attendify — tools to build mobile applications and private social networks for events (Growth Score: 583)
GoldieBlox — children's toys encouraging girls to explore STEM fields (Growth Score: 580)
MeUndies — underwear (Growth Score: 550)
Bugcrowd — tools to create and manage bug bounties (Growth Score: 533)
Karma — take reliable wifi with you anywhere, made to support up to 8 devices (Growth Score: 494)
Pipeliner CRM — customer relationship management software (Growth Score: 431)
BucketFeet — artist designed footwear (Growth Score: 421)
Ministry of Supply — high technology professional attire for men (Growth Score: 420)
ViralGains — platform for viral videos (Growth Score: 398)
Swivl — robotic accessory for remote collaboration via mobile video (Growth Score: 384)
Certify — online travel and expense management tools (Growth Score: 351)
RootsRated — outdoor experiences recommended by local experts (Growth Score: 317)
TheReadingRoom — book-centric social discovery platform (Growth Score: 294)
Badger Maps — mobile sales route mapping and management (Growth Score: 273)
CheckIO — social game for software developers (Growth Score: 261)
Raised a Series A
3 companies have announced their Series A since our original post in January. For each, their Mattermark Growth Score either increased or remained constant:
Drizly: Growth Score: 860, Raised $13m Series A on 5/18/15
Bugcrowd: Growth Score: 618, Raised $6m Series A on 3/12/15
BucketFeet:Growth Score: 350, Raised $7.5m Series A on 2/4/15
On Track to Raise a Series A
We still have high confidence that 8 companies will raise a Series A before the year's end. Their Growth Scores have either remained the same, or increased since late January:
Happify: Growth Score: 1024, Percent Change: +39%
Estimote: Growth Score: 963, Percent Change: +1%
ALOHA: Growth Score: 625, Percent Change: +5%
RootsRated: Growth Score: 595, Percent Change: +88%
MeUndies: Growth Score: 550, Percent Change: +0%
Certify: Growth Score: 411, Percent Change: +17%
TheReadingRoom: Growth Score: 345, Percent Change: +17%
CheckIO: Growth Score: 336, Percent Change: +29%
Fundraising in Jeopardy
We have lower confidence that 9 of the companies from our original list will raise a Series A in 2015. Their Growth Scores have all decreased in the past 6 months.
RISE: Growth Score: 458, Percent Change: -44%
Pipeliner CRM: Growth Score: 330, Percent Change: -23%
Karma: Growth Score: 306, Percent Change: -38%
GoldieBlox: Growth Score: 275, Percent Change: -53%
Ministry of Supply: Growth Score: 213, Percent Change: -49%
Attendify: Growth Score: 159, Percent Change: -73%
Swivl: Growth Score: 157, Percent Change: -59%
Badger Maps: Growth Score: 145, Percent Change: -47%
ViralGains: Growth Score: 89, Percent Change: -78%