Editor's Morning Note: Earnings are boring and you are busy so let's get you up to speed in record time.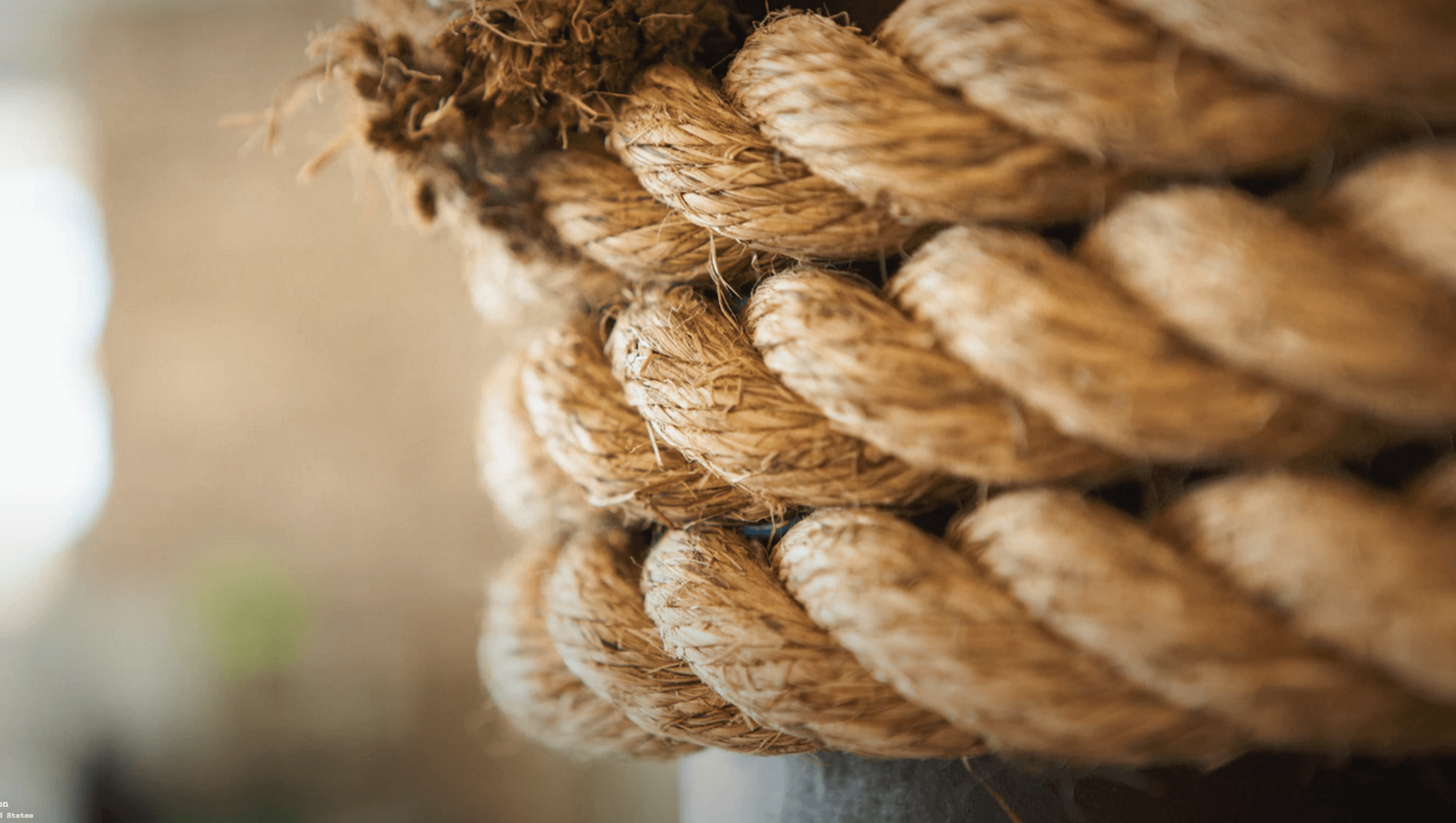 This week, a number of major technology companies reported their third-quarter financial performance. The results help set the tone for the rest of Silicon Valley and the tech industry's current quarter.
It is not a case of "so go the incumbents, so go the startups," but healthy results from the large players in the tech niche can indicate rising levels of spend from enterprise-scale customers and strong consumer intent, two things startups need to scale.
So let's stick some numbers in your maw so that when your friends say foolish things next week you can school them with facts.
Into the breach!
Giants In Sequence
We're taking a look at the results of Alphabet, Amazon, Apple, and Microsoft. We've lost our fifth titan since Facebook has yet to report its earnings.
As such, we are not excluding Menlo Park in the manner that consumers excluded the HTC First from their pockets. Which is, to say, on purpose.
In alphabetical order, Alphabet comes first.
Alphabet
Following Alphabet's post-language announcement that Fiber was losing its CEO, downsizing its staff, and cutting back on its core project, Google's holding parent reported its aggregate performance.
The quarter brought strong results. As TechCrunch wrote yesterday:

However, there was more to the mix. Alphabet's Other Bets category reported interesting results, with increasing revenue and slimming losses. However, while both sets of figures trended in the proper direction, something else happened that was notable. See if you can spot it: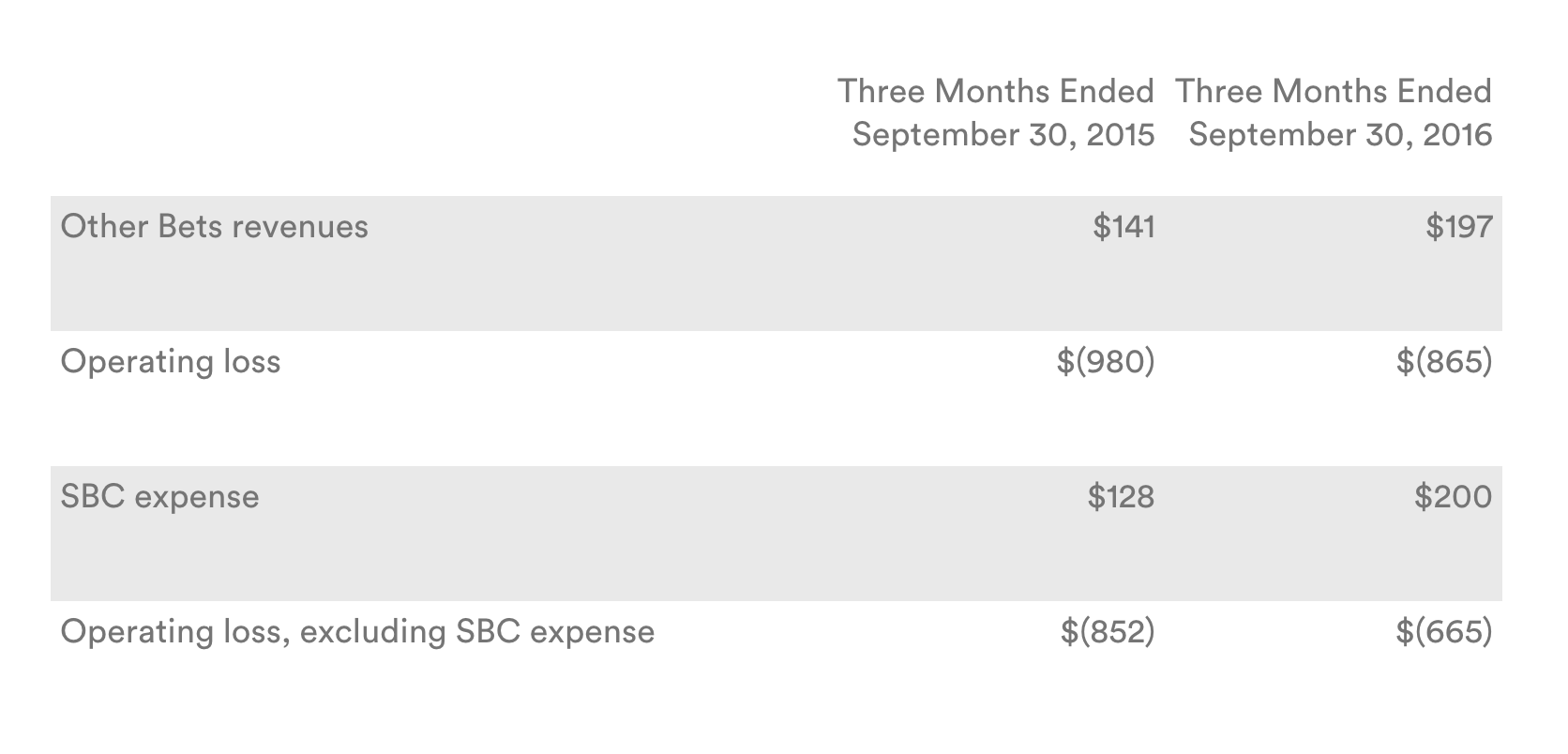 Correct, the Other Bets share-based compensation expense category grew larger than its various teams' total revenue. That means that Alphabet spent more on a single form of employee compensation among the divisions that comprise its side wagers than it brought in, in total.
It's just fine for Alphabet to make this choice. The Other Bets revenue growth of nearly 40 percent is solid; yes, the base figure is smaller here, and the Law of Large Numbers' inverted twin has an impact, but that doesn't dismiss the import of $56 million completely. And as Alphabet has a plan to rejigger its SBC strategy at non-Google properties, the cash performance here matters the most. And while the cash losses are decreasing as Alphabet continues to set wagers that may keep it afloat in ten years, it's hard to sweat the change.
To sum: Alphabet rode Google to a solid quarter, while shaping its moonshots.
Amazon
Everyone's favorite ecommerce incumbent reported its earnings this week and was promptly rewarded by investors with a sharp drop in value.1
Here's TechCrunch again:

Consider the paradigm shift at play in this. As Katie Roof points out in her report, Amazon was once "seen as an example of an unprofitable business that could maintain investor enthusiasm." Very much so. And now, it's being penalized for not being profitable enough. That's a change.
On to what you care about, namely AWS results. As CNBC notes, AWS reported higher than expected revenue of $3.23 billion, ahead of analyst estimates of $3.17 billion. Gross margin from AWS rose to 31.6 percent from 29.9 percent. The chart looks like this: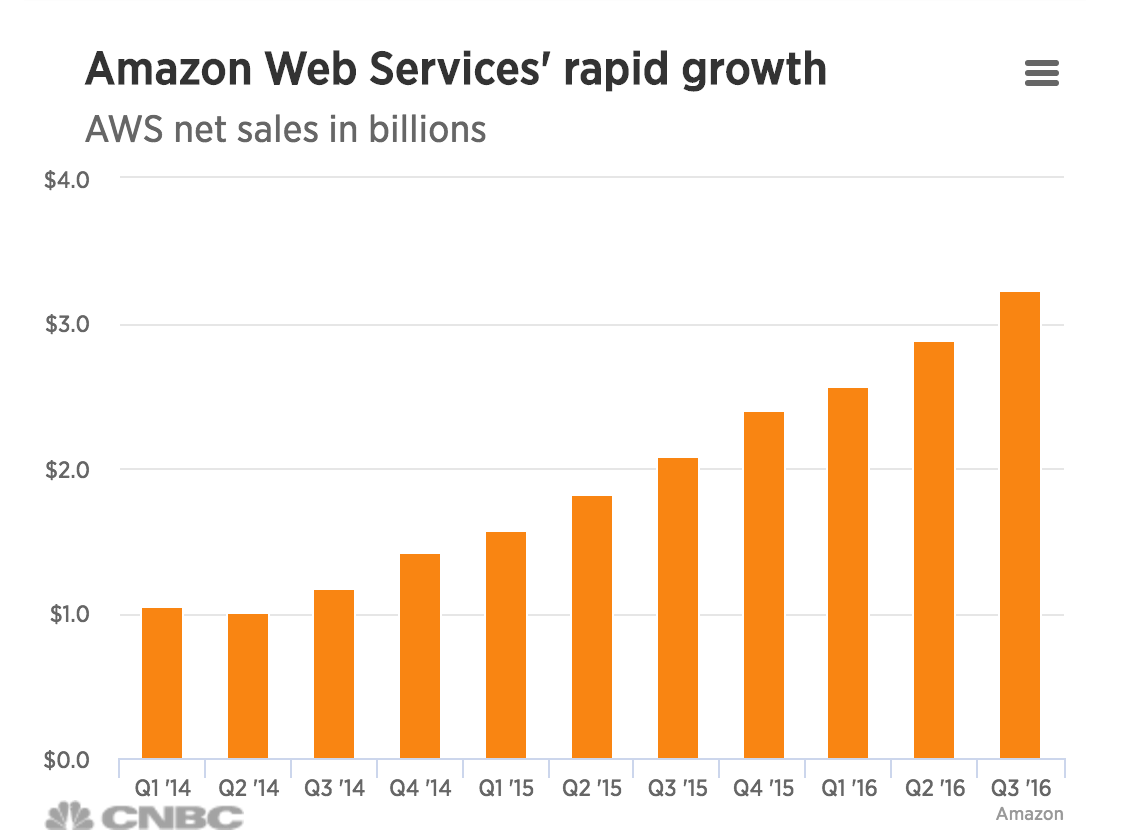 That's healthy as heck, and it implies rising spend in the cloud category that should have impact other market players like Alphabet and Microsoft.
Apple
Apple, to use the Metallica historical arc, is somewhere in between Load and Re-load, following its own black swan–Black Album event of the iPhone.2 Here are the brass tacks from the company's quarter in terms of dollars and devices:

The company also debuted a host of new products this week, though concerns about ports over portability and price were discussed across various Apple fan forums.
Apple expects a smaller fourth quarter than it had last year. That means it will shrink year-over-year during the holiday period. However, the company anticipates higher earnings per share, and iPhone sales in the current quarter than Wall Street expects. That's pretty good.
As you know, Apple may need a new product category to help it rekindle topline growth. The company currently stresses its services incomes, which were featured at the very top of its report: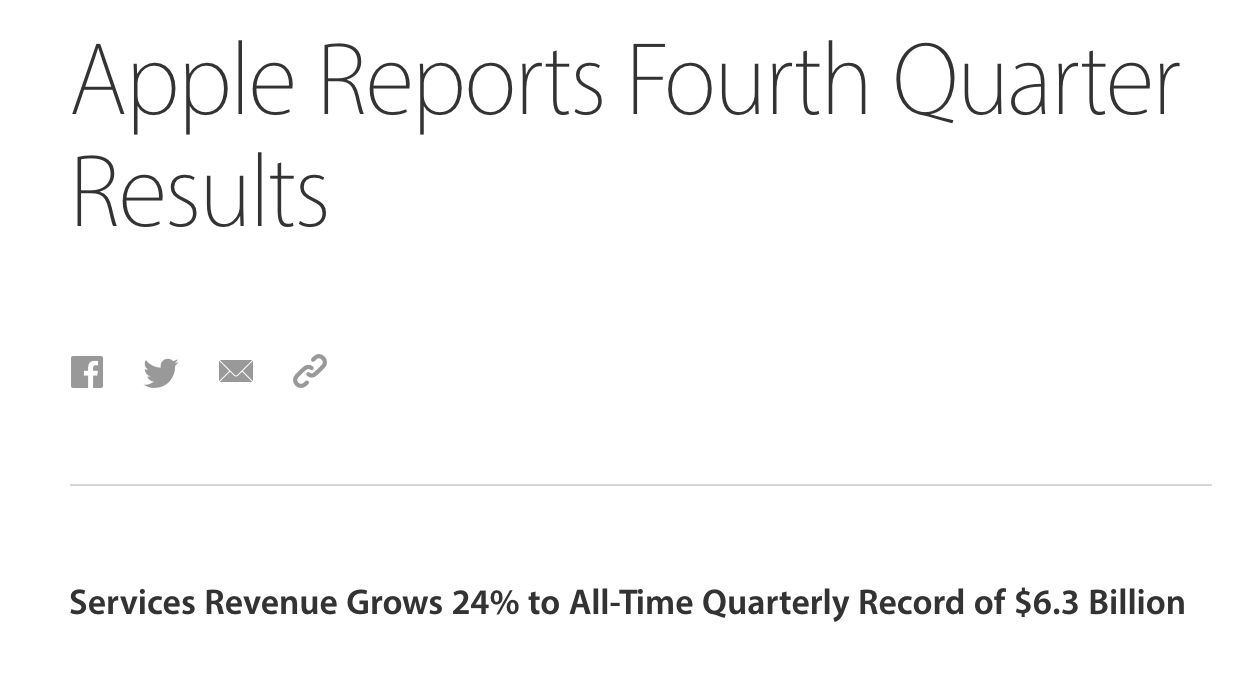 Well then.
Microsoft
And finally, our only non-"A" company, Microsoft.
Redmond had a solid quarter, setting new all-time share-price highs following its numbers, which are noted below:

And, as Mattermark reported in the wake of those results, the company's cloud business is clipping along: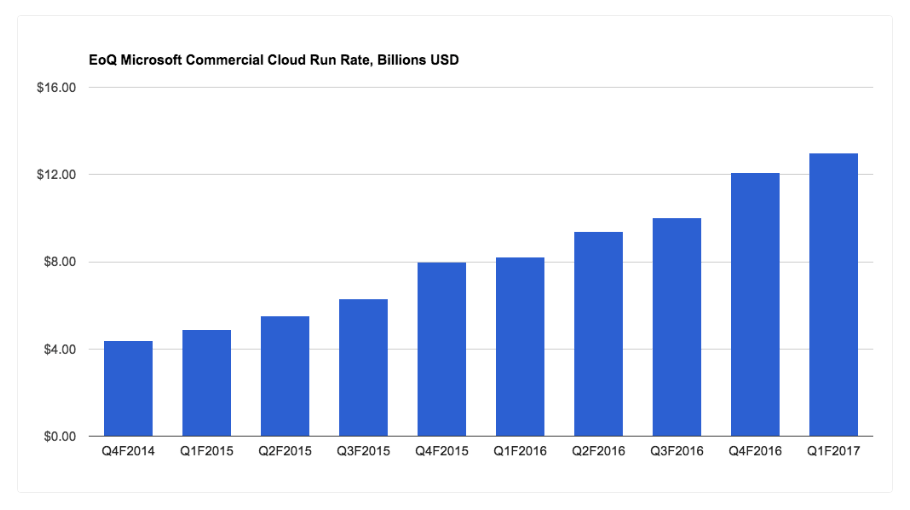 Microsoft appears to be on track to meet its $20 billion run-rate goal for its commercial cloud business, a set of businesses that reported gross margin as a group for the first time. The figure? Better than I expected at 49 percent, and it was notably "up 7 points quarter-over-quarter."
That implies Microsoft has had a far weaker string of gross margin performances in the past, but it is also doing a decent job selling cloud services in a manner that should eventually lead to profits.
And you can't buy back shares you used as employee compensation to avoid paying more short-term cash in the name of aligned incentives without profit!
Homework: AWS v. Microsoft commercial cloud. The two charts apart, what's the competitive trendline?
No, Walmart, Jet didn't change this.
2. Yes, the iPad is the S&M concert.
Join

thousands of business professionals

reading the

Mattermark Daily newsletter.

A daily digest of timely, must-read

posts by investors and operators.