Looking to see how trends are shaping up as the first half of 2015 came to a close? Mattermark has an in-depth overview of the venture capital trends you care about.
In this free report you'll learn:
How many startups raised funding at each stage
How deal volumes vs. total funding are changing over time
Which geographies are seeing the most start funding events
The most notable funding rounds of Q2 2015
Venture funding trends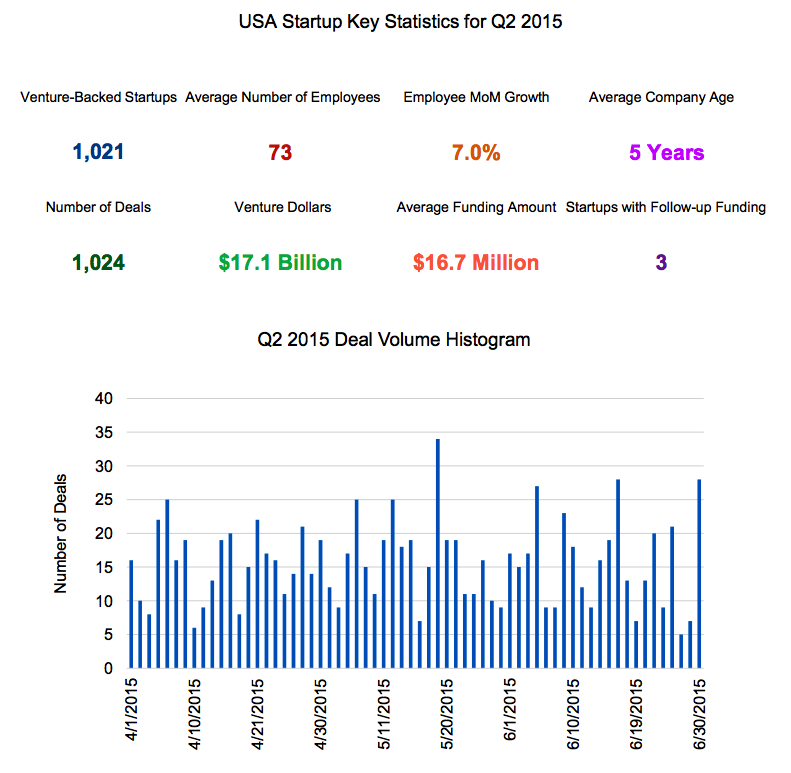 Interested in doing your own analysis? Mattermark offers you many ways to access this data: in our user interface, exported to a spreasdheet, synced with Salesforce, and accessible through our API. Last week we added one more way you can stay up to date on the latest funding rounds with the launch of our free iPhone app Mattermark for iOS!