It's rare to see a company Mattermark considers to be in the 99th percentile in terms of growth shut its doors, but as TechCrunch reported this morning Prim is doing just that. The company provided laundry pickup, cleaning, and home delivery for $25 per bag and emailed customers to let them know they would be honoring orders through this Friday, and then changing course.
To get a sense of how things have been going for the company, we took a look at their Mattermark profile. Web traffic tells the story of steady growth from launch through the end of October, and then a steep drop followed by a continued slow decline.
Historical Website Traffic Estimates for Prim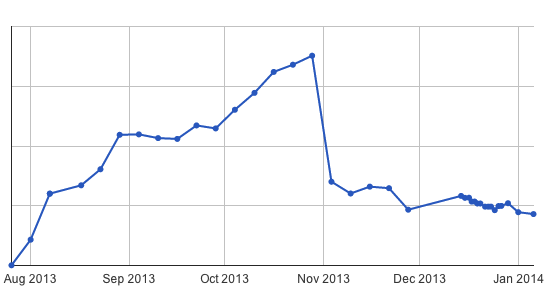 To see the Y-axis of this graph and more estimates for the web traffic, links, social media and our profile of Prim and other startups, please login to Mattermark Pro. Sign up free for 30 days.
Prim launched in July 2013 as part of last year's Y Combinator Summer batch, and faces competition from other startups like Wash.io who launched recently and is already seeing roughly 3 times the web traffic Prim experienced at their peak, and far more social media mentions.
Historical Website Traffic Estimates for Wash.io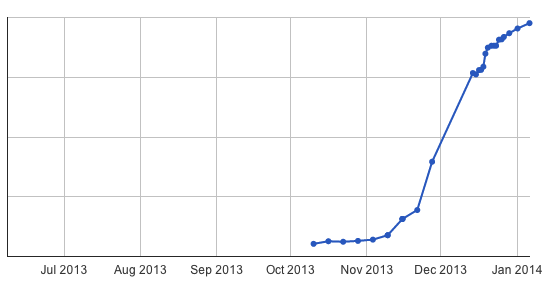 View Wash.io Mattermark Profile