What's New in Mattermark This Week
Upgraded Salesforce Bulk Sync Integration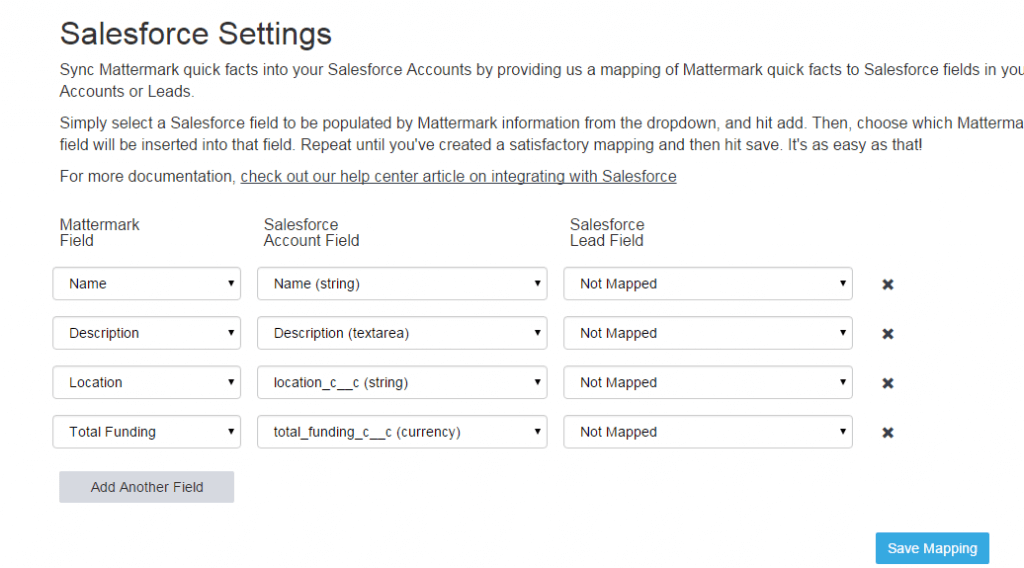 Our Salesforce integration takes only a few minutes and couple mouse clicks: no IT support needed. Please note that some features of our Salesforce integration such as bulk synchronization are only available to customers that have requested an upgrade. 
For advanced Salesforce features, contact our sales team, today. 
Your new Salesforce superpowers include:
Ability to map Mattermark data to leads via updated Salesforce settings page. Once mapped, those fields will be updated regularly.

Ability to add Leads to Mattermark one at a time via the Company Details page.

Ability to set the frequency of Salesforce Bulk Sync between 1 and 7 days. Default will be 7 days.
---
Increased Keyword Search Coverage by 34%
Our Data and Engineering teams have worked hard to help you surface more relevant Keyword Search results. This means, on average, you should see 34% more relevant results when you do any Keyword Search. In the GIF above, you can see a Keyword Search for 'esports' and the 264 companies you can discover in the results.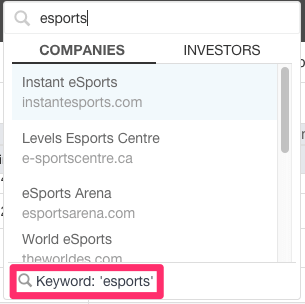 ---
ICYMI: Read Last Week's Product Updates
Last week's product update announced the release of 8 new features with our Chrome Extension v1.1, new tabbed search for startups and investors, and the addition of 16,500 company founding years.